Cookies are great option with tea, whether, it is your morning tea or you are having a tea party. Here are some delicious cookie recipes that will make your tea party exceptional.
Millie's cookies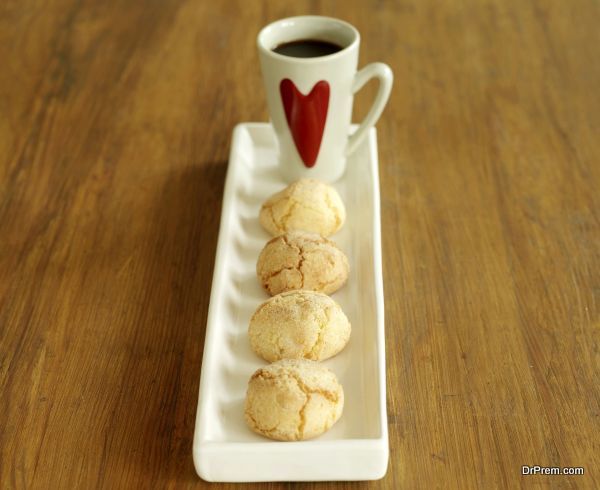 To prepare Millie's cookies you need 125g butter, 125g caster sugar, 1 egg, 100g light brown soft sugar, 225g self-raising flour, 200g chocolate chips, 1 tsp vanilla extract and ½ tsp salt. Preheat the oven to 180 degrees and cream the butter and sugars. Mix the cream with egg, vanilla and then sift it in the flour, salt and chocolate chips. Roll the mixture into long, thick sausage shapeand slice it in small pieces. Cook the small pieces in oven for 7-10 minutes until the edges become golden. Take out the cookies from the oven and let them cool. Fresh Millie's cookies are ready to serve.
Lemon Cookies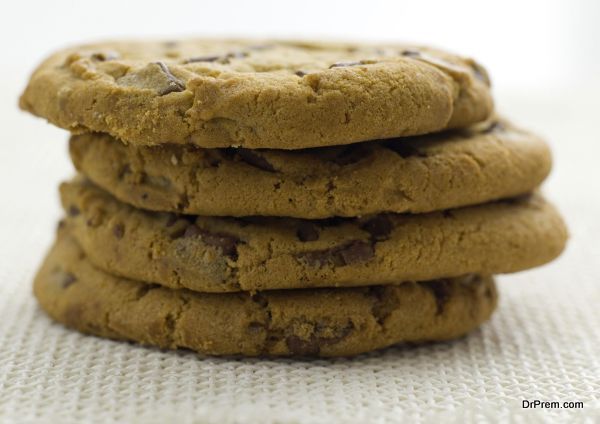 Cookies with a little taste of lemon make the lemon cookies popular. Ingredients for lemon cookies are, 1 cup softened butter, 5/3 cups flour, 2/3 cup granulated sugar, 1 egg, 1 tsp vanilla, 1 tsp powdered sugar, 3 tsp grated lemon peel, 3 tsp lemon juice, 1 tsp butter or margarine, 1 tsp cornstarch, ¼ tsp salt. Mix butter, powdered sugar, vanilla and stir the mixture with flour until dough forms. Make 1" balls of dough and bake them in oven for 8-10 minutes under175 degrees. Take them out and let them cool for 30 minutes. Heat all filling ingredients in a pan at low heat until they mix well. Let it cool for 15 minutes and then fill top of cookies with it.
Jam Thumbprints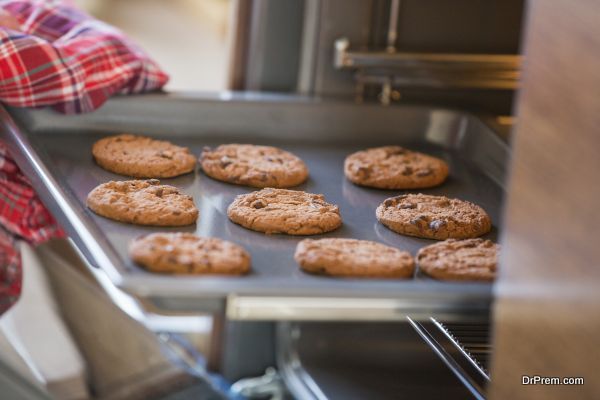 These cookies are easy to bake and have a great taste. For preparing these cookies, you have to roll the basic sugar cookie dough into small balls. You have to make a well in each ball using your thumband have to fill them with raspberry jam or apricot jam. Bake them for 15-18 minutes on a parchment lined baking sheet at 175 degrees until they got brown. After baking, transfer them to wire racks for cooling. Mouth-watering Jam thumbprint cookies are ready to serve. 
Cookies can beeasy to bake and do not consume much effort and time. You can bake these delicious cookies in your home to add a delight to your teatime.