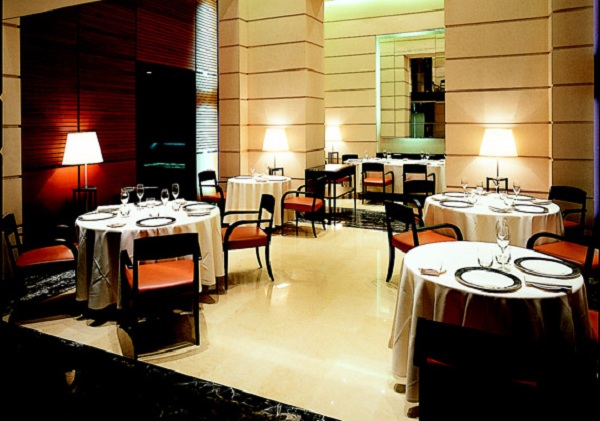 If you are a die-hard foodie, who swears by the smell of good food, is on the lookout of a great dining experience, then here's presenting your dream destination; the Cracco Peck, Milan. It opened its doors in the year 2002. It is the brainchild of super chef Carlo Cracco. The name of Carlo Cracco is enough to make a stir in the world of food. Amazing interiors designed by special architects make you look up in awe. The culinary genius has left no stone unturned to make this restaurant a runaway hit with people. He has put in his years of experience with master chefs at work and he only aims to have satisfying customers at his doorstep. Cracco Peck is a place where culinary excellence meets luxurious interiors.
Where is it?
It is situated in Milan, the center of couture and music in Italy. Milan is the second largest city in Italy. In case you are holidaying in Italy and are giving Milan a missout, then rethink about it. Milan is the cultural epitome of Paris and Cracco Peck is a jewel in the crown of Milan. Milan occupies a central spot in tourism maps. Not just Cracco Peck, but there are several other architectural masterpieces to blow away your mind as Piazza del duomo, Milan Cathederal, Milan Royal Palace. A trip to Milan is surely enjoyable and refreshing. A fashion lovers' paradise and a foodie's ultimate destination, Milan has something for everyone.
What makes it the best?
A high point of this restaurant is the presence of super chef Carlo Cracco. When the restaurant opened its doors, Carlo Cracco was the co-owner but since July 2007, the restaurant is running under his supreme reign. He has taken over the responsibility of operations of Cracco Peck and he always has a hawk's eye over the overall functioning of the restaurant. The reason, the restaurant has been the first one to be awarded three Michelin stars in the history of Italian restaurants. The food is light and delicious and Italian food will seem to be a myth when you visit Cracco Peck. The reason is the food is not floating with cream and cheese as normal Italian dishes seem to be. The range of cuisines range from authentic Italian to oriental to American specialties. This restaurant has carved out a niche for itself in the cut-throat competition of Italian restaurants where one attempts to out throw the other.
Top-notch dining
The specialty of this restaurant is the cuisine specialty. Carlo Cracco is known to excel in a motley of dishes from truffles to risottos. His sixth sense of flavors and their impacts are well known all over the world. Be it any ordinary dish or his signature dish that he rustles up in his kitchen, he leaves an imprint of himself. Besides just cuisine trained staff are constantly at your service and take special care in treating you as one of their special guests. A quite ambiance awaits you, where you and your family or your loved one can be part of a private affair, where noise and disturbance are strangers. Cherry wood furniture and satin furnishings ensure comfort at their best. And the best thing is wine lovers are invited to taste superior quality wines and the range of wines differ from taste to color.
Other attractions
Well you are invited to take a trip to Cracco Peck for not just the tasting affair, but also to be a part of a host of other events that take place at Cracco Peck. A party of events take place at this restaurant as the recent Prada event, the Singapore Sun festival, the Italian edition of the famed cookery show, Masterchef. It is always a delight to visit a star studded event where you can do tete`-a-tete` with famous celebs. Watching them is a dream come true. Besides, today every restaurant is crowded and you are kept in waiting to have food, but your experience at Cracco Peck will change the way you have experienced at other restaurants. Though the prices are a bit pocket pinching, luxury can be afforded once-in-a while and the best times spend by you with your loved one is always priceless.