When one thinks of seafood one often thinks of the standard fish and chips dish – but that's not all seafood has to offer! Seafood offers a plethora of amazing, tongue-tantalizing dishes that fulfill every craving you may have. It not only fills you up and tastes delicious but fish carries many nutrients that are really good for you – such as Salmon with its high Omega-3 fatty acids content. It really is a healthy alternative to meat and poultry and if your health is something that you prioritize this Research Verified review will tell you more. There are so many varieties of seafood so let's break it down!
Prawns, Shrimps, Lobster & Crabs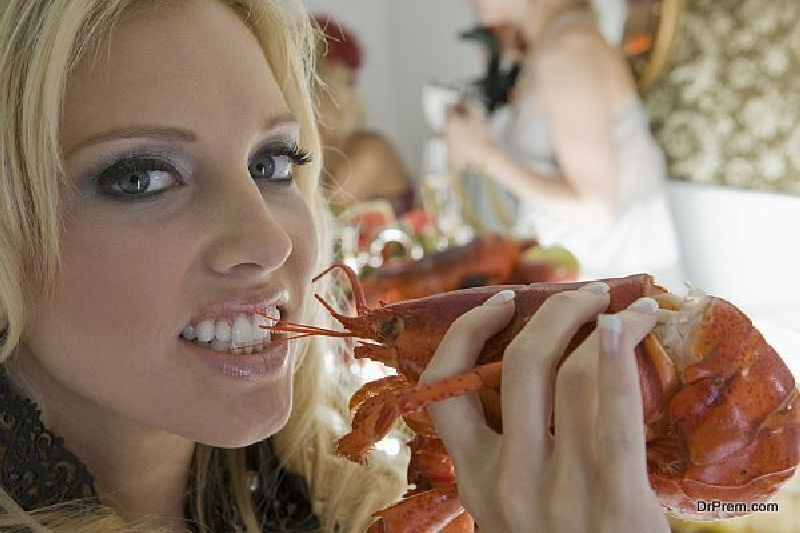 Let me get real here! I can literally sit down to a setting of around 50 King size prawns. With the right lemon and butter sauce, it can taste out of this world. It really is heavenly. Shrimps taste very similar, they are just much smaller. Lobster is a delight, especially served as lobster thermidor which is a French dish with a creamy mixture of lobster meat, brandy and egg yolks stuffed into a lobster shell. It is often served with a delicious oven-browned cheese crust, typically Gruyère. Crabs are often served in the form of crab cakes or whole crabs.
Calamari
Calamari can be served in many ways. Often, it is fried as rings or grilled as tubes. It is an exceptionally delicious versatile dish that can be served with feta cheese as well. It makes for a delicious starter or main meal. It is served best with a lemon butter sauce with a side serving of tartar sauce. It is delicious with rice or chips.
Fish
There is such a big variety of fish on the market that comes with a delicious range of tastes:
Tuna & Sardines
Tuna is a very popular fish and can be served as a delicious tuna fillet. It also comes canned in oil or water. It is delicious when mixed with a good mayonnaise, cucumbers, lettuce and served as a sandwich. Sardine is also a fish that comes canned and is packed with goodness starting with its high protein content.
Salmon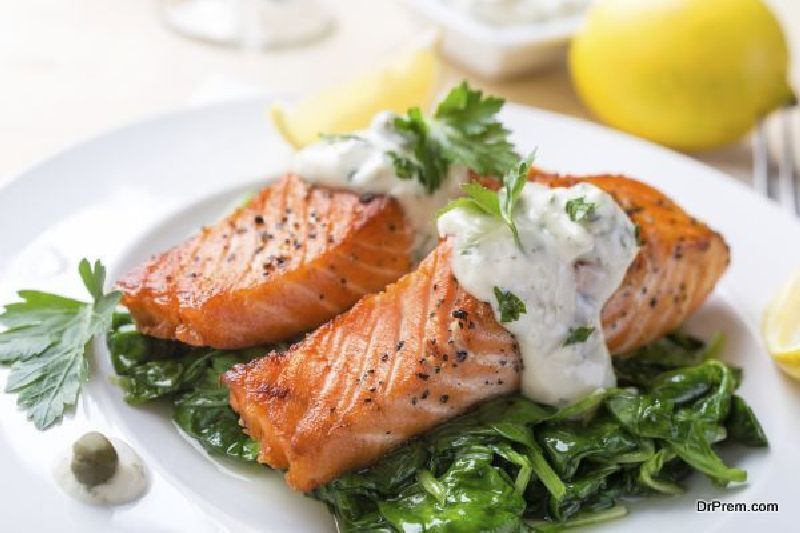 Salmon is a firm favorite as it is so versatile and has amazing health benefits. It is often served as smoked salmon and can be found anywhere in New York on a bagel with cream cheese and capers.
Tilapia
Tilapia nearly tops the list at 4th place as the most popular fish in the United States. It is inexpensive and has a nice taste. It also contains many healthy minerals and vitamins. It can be cooked in several delicious ways and is a nice choice of meal for a big family. It's a bit of a controversial fish though as some claim that it's not the healthiest of fish to eat.
Mussels & Oysters
Mussels are a firm favorite at many seafood restaurants and need to be cooked just right. They are often served with a lemon-butter sauce and is a gorgeous treat. Oysters are known to be aphrodisiacs and accompany many a romantic meal. They are served best with a dry white wine.
Paella
A seafood paella is always a delicious choice for a large group of people. It is a Valencian rice dish. It's beautiful, a feast for both the eyes and the tastebuds and gives the perfect opportunity to mix in a range of seafood from prawns and shrimps to calamari and mussels.
Sushi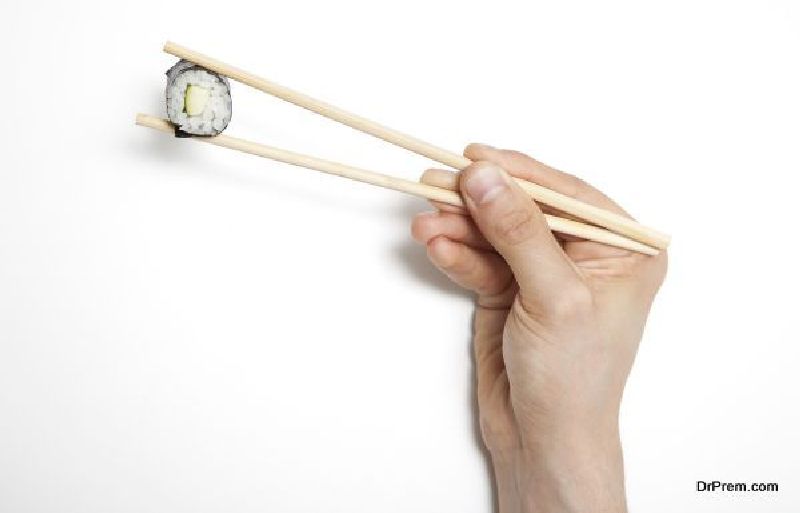 Sushi, of course, is immensely popular all over the world and its salmon and tuna options are simply expansive and ultra-tasty. Whether you are eating rainbow rolls filled with salmon and avocado or salmon nigiri, sushi makes a great choice as a meal. Salmon roses and sashimi are also lovely when dipped in soya sauce which has been mixed with wasabi and followed up with ginger.
There are a million reasons to choose seafood as the perfect meal. It's light and offers so many health benefits.  It can also be spiced up in many different ways and served in most cultural dishes around the world. Go ahead, get cooking and prepare for a feast and an oral meltdown!
Article Submitted By Community Writer