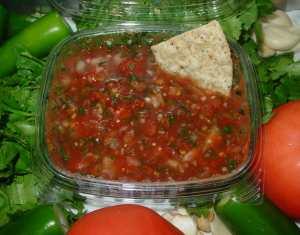 Annette Aronson had started making Fresh salsa at the back of her small restaurant in Ferndale, Michigan. Yea I have intentionally underlined the word fresh as Annette was using fresh ingredients and the most expensive ones for making salsa. Her customers were served homemade salsa…but what made her accountant go mad over her, you could well guess it.
However, it was her idea to give quality products of her consumers and believe me her efforts paid well. The President of an upscale supermarket chain was impressed by the salsa and the Garden Fresh Industry came to its being. Even today, she uses the same space at the back of her restaurant and packages fresh salsa in five-gallon buckets in the back of her restaurant. Today, it is America's number one award winning salsa and has moved from the supermarket chain to rock the taste buds of consumers at Publix, Kroger and Whole Foods stores for $3.49 to $3.99, with infusions containing Artichoke Garlic, Sweet Onion, Jamaican Scotch Bonnet, and Thick & Chunky.
The Garden Fresh salsa had been bagging awards since 2000 in the Fiery Food Challenge and the Scovie Awards and the recent award had been for the Hot, Medium, Mild and Specialty Fresh Salsa categories where they secured the first, second and third place awards in each.
Today Annette is happy to work with her kids and her ex-accountant, now the CFO of the America's number one salsa company.
Read More: Yahoo