With the advent of new season and new months, our food craving also changes. People should focus on the seasonal food, as it is full of nutrients. Rather than going out and eating junk food, it is better to prepare some recipes at home, and if you've got some talent in cooking, you could make them delicious.
With the following dishes, you can make your March more fun and exciting and that too effortlessly as these recipes are simple yet delicious.
Extra nutty dark chocolate fudge brownies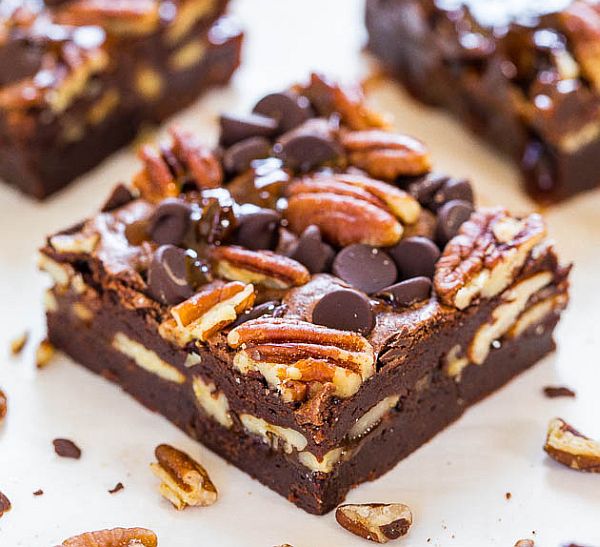 Image Source : AverieCooks.Com
Almost everyone loves to eat chocolate. For people who have that soft corner for chocolate, it is a perfect thing to eat this spring. You can either buy it or even better prepare it yourself at home. Making it at home is simple; you will need to melt unsweetened and bittersweet chocolate with butter. Next, add some cocoa powder to the mixture. Beat three eggs with sugar in a bowl, mix some butter, and dark chocolate in this mixture, and beat again. Put the mixture in tray, sprinkle handful of nuts, almonds, and hazelnuts over it, and bake.
Wild rice with chicken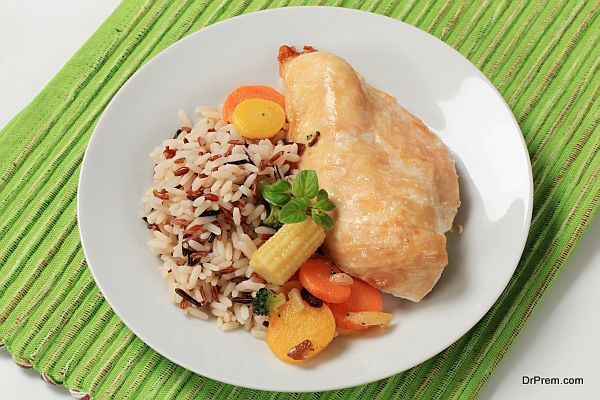 For making this mouth-watering dish, you need to get some good quality wild rice and chicken. Start by slowly cooking wild rice in a cooker. Let it cook and on the other side, place skillet on flame and put oil and butter in it. After that put chicken, cook it until it is golden brown, and then add it to cooker with rice. Take another small skillet and sauté mushrooms until it is soft and tender. Add mushrooms to cooker over chicken and let it cook. In bowl combine chicken soup, water, bacon, and herbs and pour it over chicken in cooker. Serve hot.
Raspberry chocolate stuffed French toast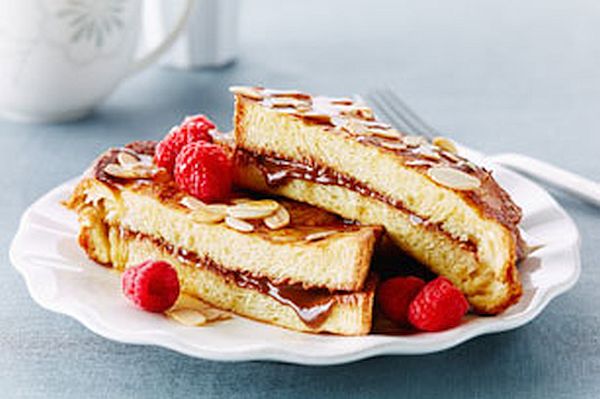 Image Source : KraftFoods.Com
For making French toast, take a bowl and beat eggs with milk, vanilla, salt, and sugar. Heat a skillet with some butter in it. Now quickly dip bread in egg mixture, put it on skillet in butter, and let it change its color to brown. Now place these slices in a plate, apply chocolate spreading over one slice, and then put some raspberries over it to cover it completely. Now make sauce grinding raspberries, lemon, and sugar and pour this sauce over the raspberries placed on bread slice. Now cover it with another slice of bread and pour some more sauce to make it juicy and tasty.
Pomelo noodles salad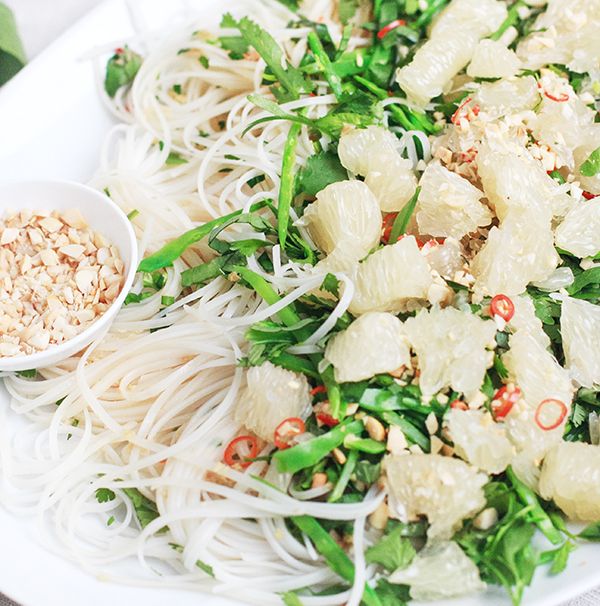 Image Source : FigAndHoney.Co
Boil water with little salt in it and put noodles with edamame in it. As it is cooked, rinse it with cold water and keep it aside. Put these noodles in a large bowl and toss it with some sesame oil and ponzu sauce. Now put some peanuts and mix it again. After that put cut Pomelo into half, squeeze some Pomelo into it, and mix it well, so that it covers noodles completely. Now add some salt and chili if you want to make it little spicy. And finish it off by topping it with garlic, chive flower, and some chopped chives.

With the change in the season, cravings for seasonal food increase. And when you know how to prepare your favorite dishes at home, it becomes easy to satisfy your cravings besides saving the high costs of restaurants.