We ain't going to ask you boring questions like who doesn't love snacks and the sort. Rather we would suggest you some tasty snacks to make your day. Let's get started.
Dark chocolate almond bark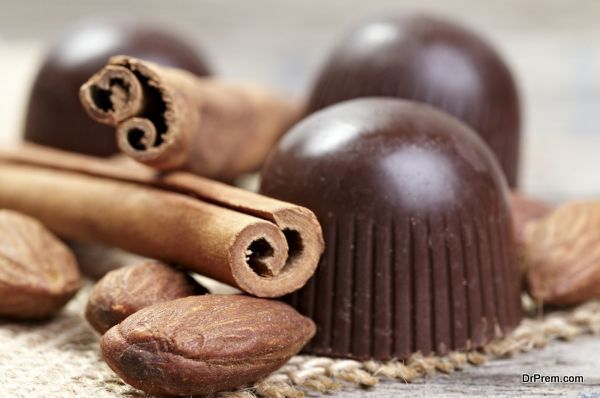 To prepare the dish you need five ounces of dark chocolate, 2 tablespoons flaked coconut, 1/4 cup chopped almonds, ¼ cup dried apricots chopped and very little salt.
Melt the chocolate and pour it in a mould, usually a thickness of 1/8 inch is good enough. Sprinkle the coconut, salt, apricots and almonds on top of it. Keep them in the refrigerator and consume when they solidify.
Mini pumpkin muffins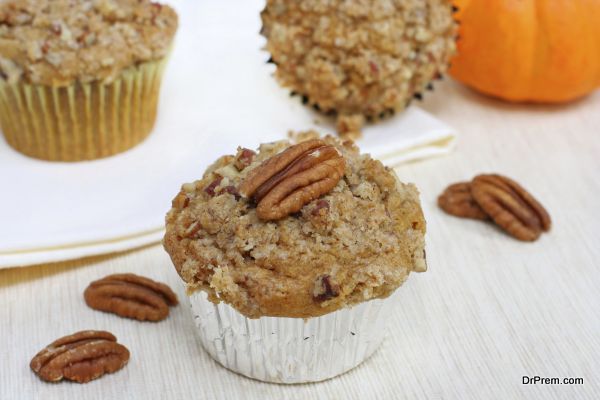 This zero cholesterol tasty snack can be prepared in minutes. The ingredient list is:
¼ cup non sweet apple sauce
½ teaspoon vanilla
½ teaspoon sea salt
¾ brown sugar
1 tablespoon flaxseed grounded
1 teaspoon baking soda
1 cup canned pumpkin puree
1 tablespoon coconut oil
2 tablespoons maple syrup
1 teaspoon cinnamon
1 teaspoon baking powder
3 tablespoons water
1 ½ teaspoon pumpkin pie spice
1 2/3 pastry whole wheat flour
Take a bowl, add flaxseeds, water to it and whisk them well. In another bowl, mix the dry ingredients, flour, cinnamon, baking powder, pumpkin pie spice, baking soda and salt. Take oil, maple syrup, pumpkin, sugar, vanilla, applesauce and flax mix in a large bowl and mix the ingredients thoroughly. Spray cooking spray in a mini muffin pan and preheat the oven to 350 °F.
Combine the dry and the wet mixtures and blend them well thoroughly. Pour the mix in the muffin mould and bake it for 13 to 14 minutes. Check the muffins by inserting a toothpick inside it, the toothpick should come out without any cake on it. Serve the mini muffins when they cool down. The batter that you create for this recipe should be sufficient to make 32 muffins.
Terra Mediterranean chips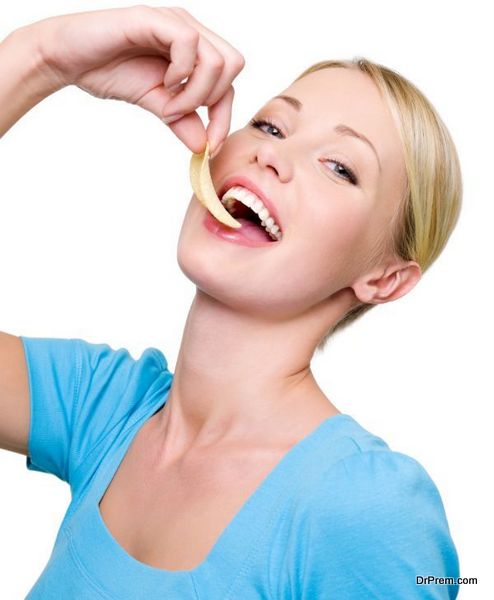 The traditional potato chips have been modified in this snack for a tasty and tangy flavor. The snack is a combination of vegetables and sweet potato. The ingredients of this tasty snack contain Cuban sweet potato known as batata, taro, yuca, parsnip and sweet potato. To make the overall flavor tangy and saucy, garlic and olive oil do the trick.
Make sure you know what you are eating, as many 'unhealthy' snacks are labeled as 'healthy' these days. The ingredients, calories and yes of course taste matters when you think of consuming a snack. A snack that would boost your health and give you a pleasing taste is always welcome.