Karaage is a popular Japanese dish that can be used as a main dish or an appetizer. The Japanese variant of fried chicken does not vary much from regular fried chicken except for a few seasoning tweaks. The chicken is double fried to add an extra crunch to it and marinated in soy, mirin, sake, ginger, and garlic for making it extra juicy.
 The ingredients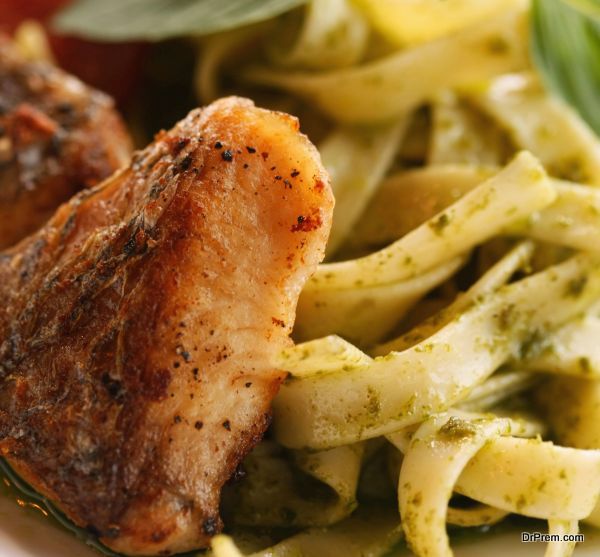 To cook this dish that has two-bite sized pieces of fried chicken you will need a pound of boneless chicken from thighs neatly cut into 1-inch cubes. Other ingredients include sea salt, fresh ground black pepper, 1/4th cup of potato starch, flour, lemon wedges, and high smoke point oil for deep frying. The seasonings you will need are some garlic cloves, soy sauce, sake, sesame oil, and sugar. For servings, you can use kewpie mayo and sliced cucumbers.
Preparing the chicken
After washing and pat drying the chicken, cut it into tiny 1-inch cubes and let it rest at room temperature. Instead of taking it out of the refrigerator before cooking, this method will help you cook it faster as well as crispier. Mix these chicken cubes with soy sauce, sake, sugar, garlic, and ginger. Allow the mix to marinate for 30minutes to an hour at room temperature.
Preparing to fry the chicken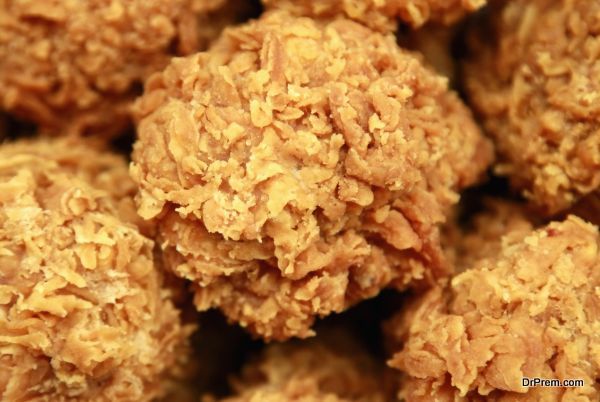 Once you have prepared a wire cooling rack over a paper towel rimmed baking sheet, prepare the oil to fry chicken. This can be done in a deep heavy bottomed pot by taking 1-2 inches of oil and heating it till it rises to the temperature of 320-338 degrees Fahrenheit.
Work on the starch
Take equal amounts of flour and potato starch in a bowl to prepare. In an 1:1 ratio whisk together the flour and potato starch to make a clean mix. Put the chicken cubes in this mixture and coat each cube with it. Shake off the excess potato starch while you coat each cube with the mixture.
Frying the pieces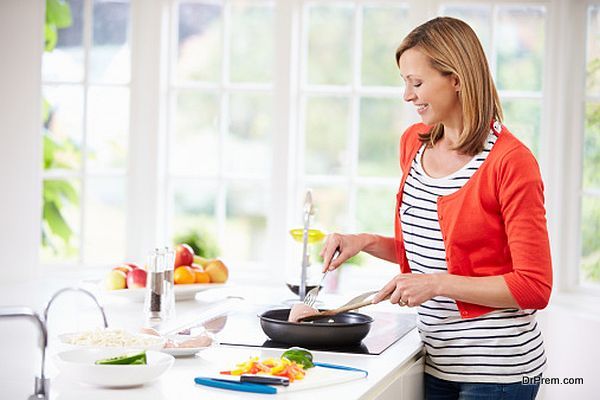 Using a pair of tongs, add each cube of the chicken and add it to the heated oil. Remember not to overcrowd the heating pan with cubes instead fry about 3-5 pieces of chicken at a time. This will prohibit the temperature of the cooking oil from falling, letting the chicken cook crispier. Cook till the chicken has a golden tinge, this will take about 90 seconds. Remove the cooked chicken and place it on the wire rack you prepared earlier.
Second frying the chicken
Bring the oil to 365 degrees and deep fry the batches again for 45 seconds or till the color is golden and the chicken attains a crisp. Let the chicken cool and drain off excess oil and serve with lemon wedges and mayo. 
The Japanese fried chicken is conventional deep fried chicken with a tangy twist of flavors of garlic and ginger. You can prepare this dish as an appetizer or serve as a main course and bring a new twist to everyday dinner.