Food is more than fuel for the body. Some people just eat to live while there are others who enjoy every bite of their food. Comfort food as the name suggests is the food that gives comfort in situations when people feel stressed or low. Comfort food choices are different for everyone and yet there are some foods that work for one and all. Cinnamon toast is one such option that appeal to everyone, young and old and one reason for that is its great taste. The taste of cinnamon toast provides comfort all right and at the same time it leaves the heart longing for more.
The recipe for cinnamon toast is not a tough one and anyone can make it and enjoy it to their hearts content. Cinnamon toast is what you have been eating since you were a little kid but it still extends the same comfort and taste that it used to do all those years back. Cinnamon toast is one food that everyone likes to eat which is a rare thing to find. So here goes the recipe of cinnamon toast which is indeed one of the best comfort foods ever and it works every time.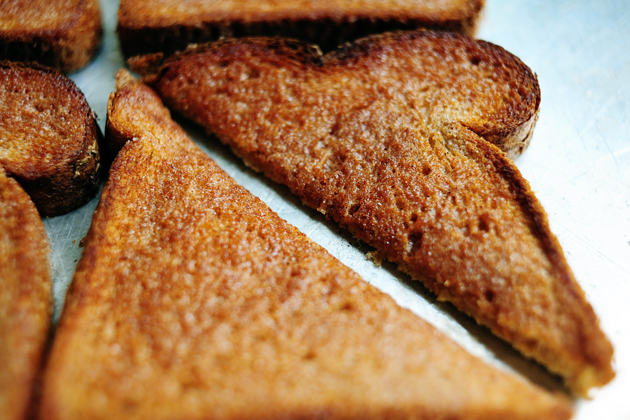 The first requirement for cinnamon toast is some pieces of bread and preferable fresh and soft brown bread. Brown bread is the one that is made from wheat. The next step would be to place the pieces of brown bread in the oven or toaster, it depends on the availability.
The second step would be to apply butter on them and remember to be generous while doing so. Apart from generosity keep in mind that the layer must be even on all sides.
Then you will have to mix some cinnamon and sugar in a bowl and both of them should be taken in the same ratio. If you want then you can mix some extra and store it for future purposes.
Spread the mixture of cinnamon and sugar on the buttery side of brown bread and in an even manner.
Toast the bread in the oven or toaster until the sugar gets crispy as that is where the real taste lies.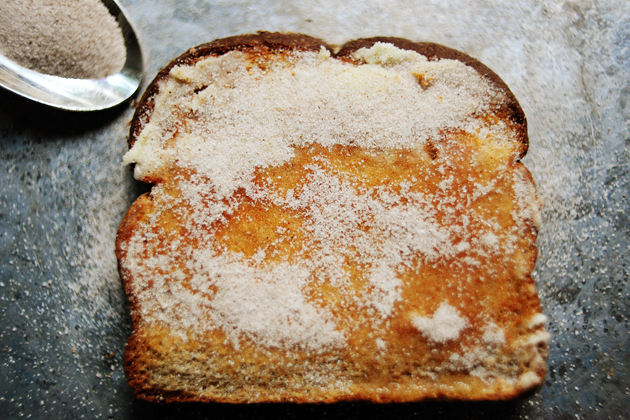 When you are done then all you have to do is sit back and relish in the awesome taste of cinnamon toast which will give you the comfort you were looking for.