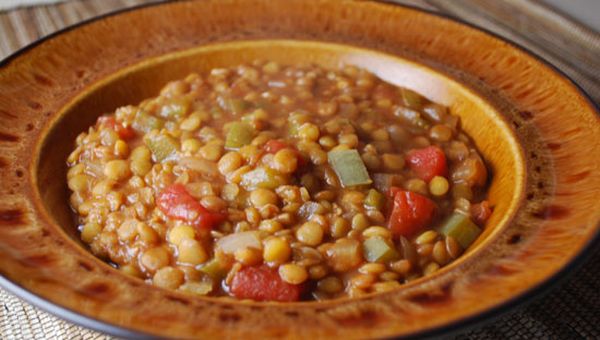 These days there are several low calorie yet nutritious meals which help to keep cholesterol levels at check and that too at an affordable price. Try these three exciting low calorie recipes on a budget—Mango Tomato Salsa, Asian Chicken Salad and Low calorie chocolate cherry smoothie.
1) Mango tomato salsa
Mango Tomato Salsa is a fruity and tangy salsa which tastes best with chicken, pork or fish. The tradition of preparing uncooked sauces or salsa from vegetables and fruits dates back to the pre-Columbian times in both Central as well as South America. The speciality of this dish is that it is easy to cook, refreshing, has low calorie intake and is healthy and nutritious.
Complexity level: Easy
Time Taken: 10 minutes
Serves: 6
Ingredients:
a) Diced mangoes—2 nos
b) Diced and seeded tomatoes—2 nos
c) Sweet onion—approximately ½ bowl
d) Jalapeno pepper—1-2
e) Chopped cilantro—1/3 cup
f) 1 lime juice
Method
Take a medium bowl and mix together chopped mangoes, onion, tomatoes, cilantro and jalapeno. Add lime juice extracted from 1 small lime and toss. Leave it for some time to stand and then serve.
2) Asian chicken salad
Asian Chicken Salad is a perfect salad made with boiled, baked or broiled chicken. Enjoy this crunchy salad with tasty Asian dressing. The specialty of this dish is that is simple to cook and is an excellent source of nutrients.
Complexity level: Easy
Time Taken: 25 minutes
Serves: 4
Ingredients
a) Fresh chopped cilantro—1/4 cup
b) Roasted sesame seeds—3 Tbsp
c) Rice vinegar—1/3 cup
d) Sliced green onions—1/2 cup
e) Soy sauce—2 Tbsp
f) Chinese Cabbage—3 cups
g) Sesame oil—1 teaspoon
h) Romaine lettuce—2 cups
i) Sugar- 1 teaspoon
j) Carrot-1 big
k) Chicken breast tenders- 1 lb
l) Minced garlic—1 teaspoon
m) Lime wedges—4
n) Chili paste- ¼ teaspoon
o) Vegetable broth- ½ cup
p) Ground ginger- ½ teaspoon
Method
Heat grill pan, pour cooking spray and place chicken. Cook for 3 minutes on both sides. Then remove the chicken and keep it aside.
For the dressing, mix together vegetable broth, soy sauce, rice vinegar and sesame oil in a bowl. Then add sugar, garlic, ginger, chili paste and lime juice and whisk them together.
Then blend the mixture for 10 seconds till it is smooth and devoid of lumps.
Then slice the chicken pieces.
Put cabbage, lettuce and strips of carrot in a large bowl.
Then gradually add each of sliced chicken tenders, green onions and dressing into the lettuce mixture and toss them together.
Sprinkle 2 teaspoon sesame seeds before to serve.
3) Low calorie chocolate cherry smoothie
Chocolate cherry smoothie is a fantastic low fat energy booster. Low calorie chocolate milk along with dark cherries, frozen banana and vanilla together makes a delicious and mouth watering combination. Smoothies gained popularity in mid 1960's. Fruit juice smoothie was one of the most popular items which California borrowed from their South American neighbors.
Complexity level: Easy
Time Taken: 5 minutes
Serves: 4
Ingredients:
a) Dark cherries—1 pound
b) Vanilla—1 teaspoon
c) Sliced frozen banana—1 no.
d) Low calorie chocolate milk—1 ½ cups
Method
Put all ingredients in a blender and blend till smooth and devoid of lumps. Pour into 4 tall glasses and garnish with cherries before serving. Tastes best when it is chilled.