Your summer wedding could be a delightful, fun affair that you would remember with fondness over the years. Lovely flowing dresses and the festive decorations would add to the beauty of the wedding. The food too, is an important factor of a wedding. It has to be delicious and mouth-watering, as well as filling, including the starters. Take a look at some of the best starters you could serve at your wedding.
 Top 10 starters for a summer wedding 
1. Salad platter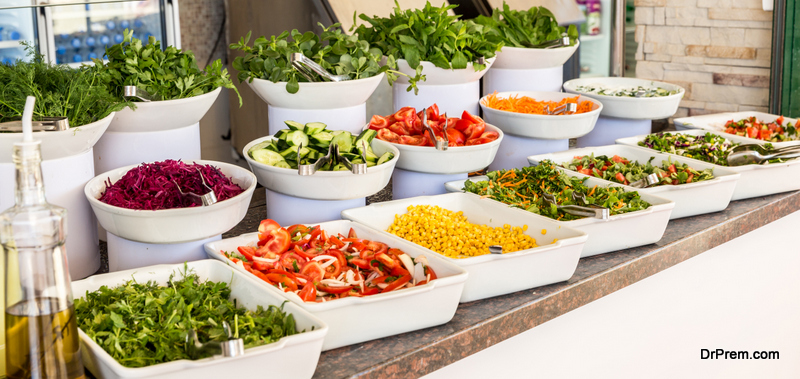 A salad platter with a lime and paprika garnish would be a perfect, simple starter. Use seasonal vegetables with lettuce, bell peppers, cucumbers and carrots and squeeze the lemon on top, to whet the appetite of your guests.
2. Toast with tomato salsa
The best bread for this is ciabatta bread, which can be cut into shards. Serve it with tomato salsa dips – it makes for a filling but easy on the wallet starter. You can use any bread that you like for this appetizer.
3. Mini donuts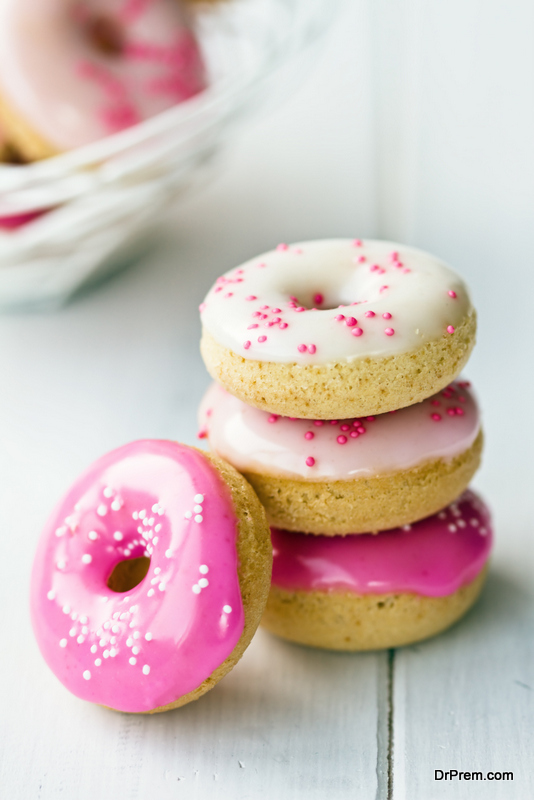 Introduce the fun element into your summer wedding with a donut stand. Fabulous Donut Stands are one of the best ideas for your wedding. Mouth-watering donuts are the favorite treats of almost everyone and when people see them being made right in front of them, it makes the whole process exciting and interesting.
Piping hot donuts such as cinnamon or chocolate donuts will cater to the sweet cravings of your guests, and be a welcome change to the palate, amidst all the savory starters.
4. Muffin meatloaves
These little meatloaves can be made separately in muffin tins. Any kind of ground meat can be used with bread crumbs, seasoning and served with many different types of sauces, to add flavor. It's quite filling and looks good too, and quite a few of them can be made at one go! 
5. Bacon wrapped cheesy potatoes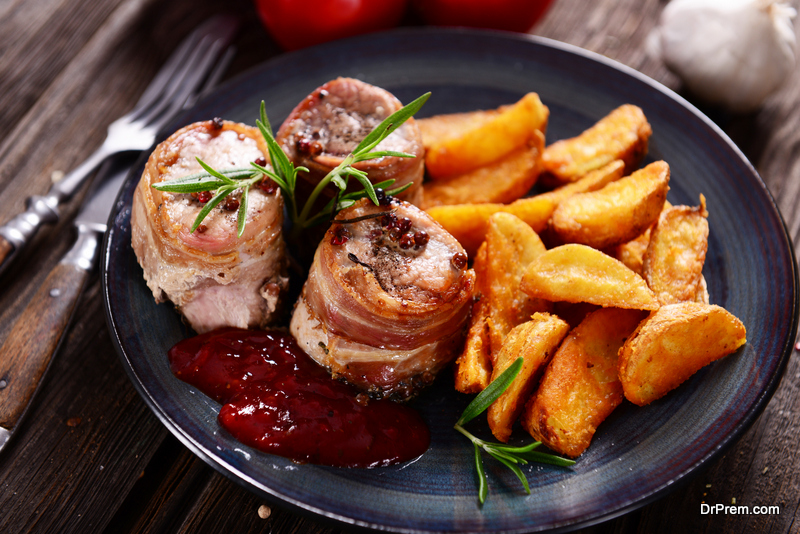 Bite sized cheese filled potatoes would go down well with hungry guests. Make it more interesting with a bacon wrapping. For vegetarian guests, leave the bacon wrap and for vegan guests, substitute the cheese filling with tofu filling. This simple but delectable starter can be tweaked many ways to cater to all guests at your wedding.  A spicy dip can heat up the celebrations!
6. Stuffed mushrooms
After cleaning the mushrooms, remove the center. The humble mushroom can be transformed into an amazing starter for your wedding. All that has to be done is to fill the mushrooms with some cream cheese, garlic flavor, topped with parmesan and baked till the cheese becomes gooey. These starters will definitely be hot favorites.
7. Mini sliders and mini beer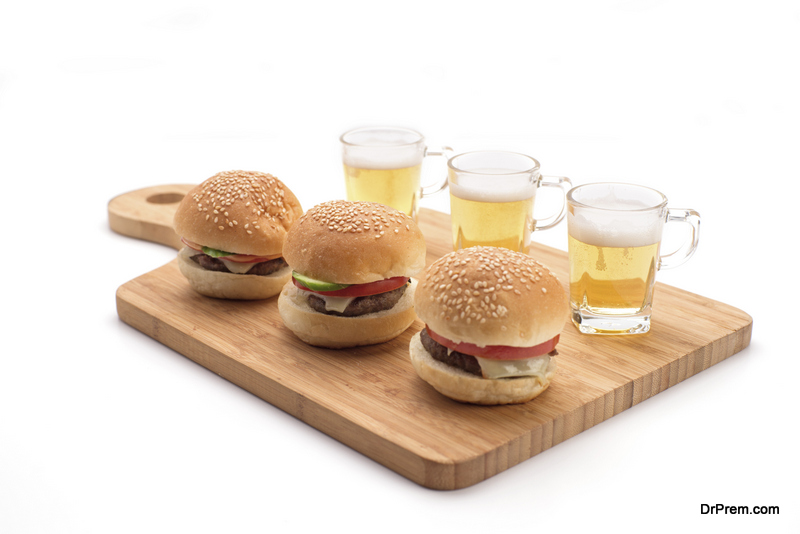 Another filling starter option are mini sliders along with mini beers. Chilled beer is perfect to quench the thirst on hot summer evenings, and the sliders will be a great combination with the beer.
8. Smoked salmon, cream cheese and cucumber bites
Cucumber is readily available in the summer. Cucumber on its own is not exciting wedding fare. Transform the common cucumber with smoked salmon slices with a zingy cream cheese and your gourmet starter is ready in a jiffy. Hold all the different layers together with a toothpick. It's a no mess starter that guests will love!
9. Spicy chicken meatballs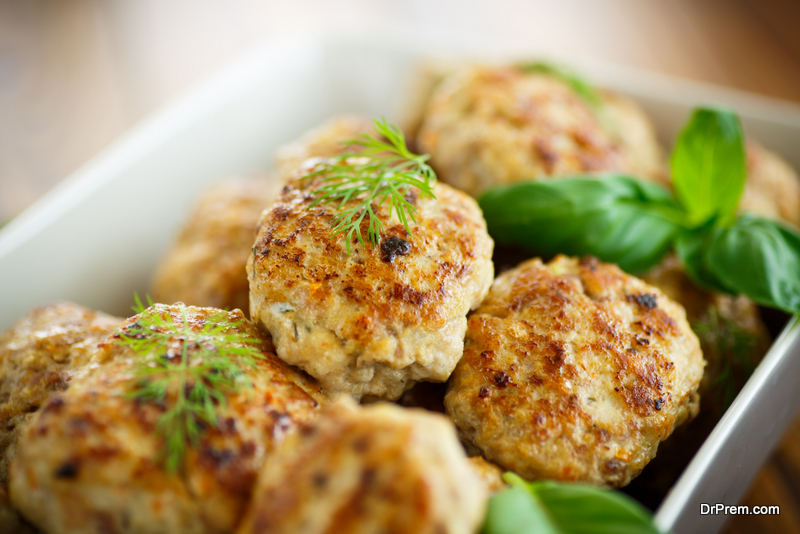 Meatballs are bite-sized appetizers, and are quite trendy at weddings this summer. The meatballs can be smothered in a sweet and sour sauce or spicy sweet sauce to excite the taste buds of your guests. Serve with toothpicks attached to make them easy to grab!
10. Mini tacos
Mini tacos are a great choice too. The best thing about them is that you can have several choices of fillings – vegetarian and vegan as well. The filling garnished with lime and pepper will bring a burst of summer freshness to the festivities.
Choose from these starters to create an impressive varied platter for your guests, from delicious sweet donuts to elegant hors d'oeuvres, to make your special day even more unforgettable! 
Article Submitted By Community Writer