Grilled food is a staple diet in the summer months. Heating up the barbeque for the first time this season closes the door on wind, rain and cold and welcomes in heat, sun and relaxation. If you are not a grilling expert but want to get in on the grilling goodness, here are a few ideas for food you can prepare on the barbeque. If you are yet to purchase a grill or are looking to invest in a new one, check out our review Weber Grill vs Genesis Grill to get insight on your next barbeque buy.
1. Changing Up A Classic – The Burger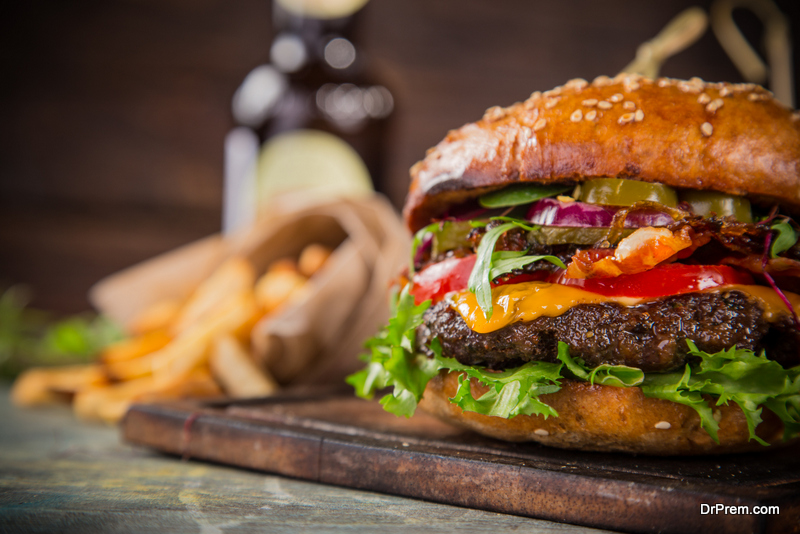 Burgers are easy to prepare and cook. The majority of people will love a juicy burger with their summer cocktail by the pool. There are ways you can mix it up to make it new. Try a different meat. We're all used to beef burgers but why not use lamb instead. Lettuce and tomatoes are standard extra filling. You could add in pickled cucumbers, beetroot or any other vegetable you feel like experimenting with. Expand your sauce options from tomato ketchup and mustard to peppercorn sauce, cheese sauce or a homemade concoction.
2. Vegan Grilling Options
Eating vegan is better for the planet and your body. Today it's even easier to go vegan with the amount of options easily accessible. This is also true for your grill out. Tofu is a great meat alternative. It can be marinated and cooked like meat. It works best with a soy sauce flavoredmarinade and sesame seeds. Falafel burgers are a healthy beef alternative. Whiz together chickpeas, onion and seasoning and shape into patties for grilling. Vegetable skewers are the easiest way to accommodate for those on a vegan diet. There are so many options for what vegetables you can cook on the grill: sweet potato, pepper, corn, zucchini, mushroom, red onion and more.
3. Fruit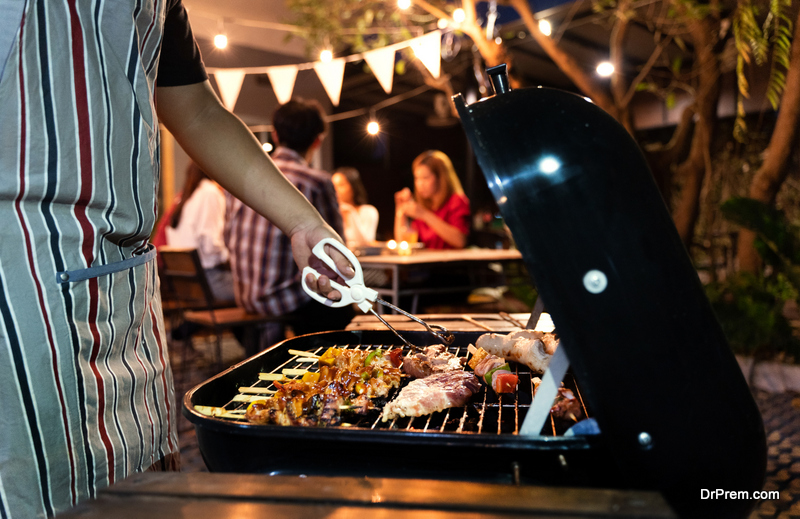 Why not take it sweet with grilling some fruit? It will be a refresher when spending long days in the sun and make a change among the savory heavy grill platter. Caramelize fruit over the grill to bring out the sweetness in them. You could create fruit kebabs by skewering strawberries, bananas and peaches on a stick. Pineapple rings can be cooked to the perfection of grill lined food. Try grilling slices of watermelon for a juicy treat at the end of your barbeque. There are no rules with grilling fruit. Experiment and find out what you like.
4. Seafood
If you want to experiment, give grilling seafood a go. This can be done with a different technique to placing bare on the barbeque. Creating foil packets is the easiest way to make your grilled seafood platter. Make sure to cover the foil with cooking spray. Fill the foil with your desired seafood (mussels, clams, shrimps or scallops, for example). Add any accompanying vegetables, butter, sauce or other flavoring and seal leaving enough room for heat expansion. Rotating regularly, your grilled seafood dish could be cooked in 20 minutes.
Get creative with your grill food this barbeque season with these simple ideas.
Article Submitted By Community Writer