It is your child's birthday and all you have been thinking about is what special you could do for him/her this year. After hours of challenging brainstorming sessions, all you end up saying is, let us get a delicious cake. Here is the twist now. This year do something different. Treat your kiddo with some delicious cupcakes and celebrate his/her birthday with different varieties. This all inclusive guide not only gives you a few cupcake ideas; however, even some useful tips if you plan to make them yourself. Here is a list of ten such cupcakes which can sweeten every second of this special day.
1) Banana cupcake with vanilla pastry cream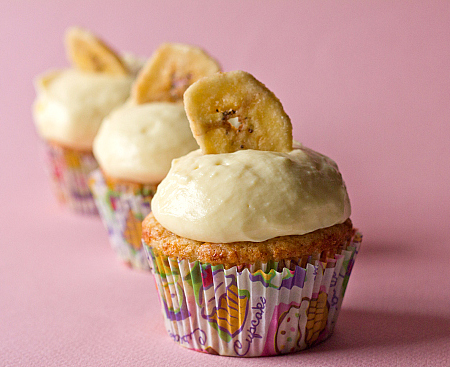 If your child loves pastry cream, here is an ideal cupcake. The pairing of bananas along with vanilla flavored pastry cream is one of the freshest and is natural too. It doesn't fell heavy to the palette and eating this cupcake will remind one of having a banana cream pie without the crust. The creamy decoration with banana slices makes it an eye-watering treat!
2) Dark chocolate cupcake with peanut butter frosting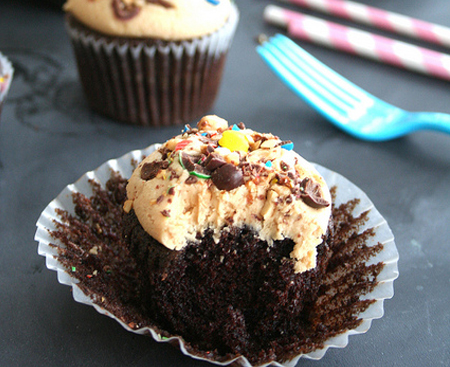 Dark chocolates are generally not a hit among kids. They prefer the creamy milk chocolates over the strong cocoa flavor of dark chocolate. However, this cupcake will come as a surprise because when combined with peanut butter, the flavor pairing is simply blissful. The frosting is creamy enough to melt in the mouth and is a dream come true for cupcake lovers. These cupcakes are rich, moist and simply irresistible.
3) Irish car bomb cupcakes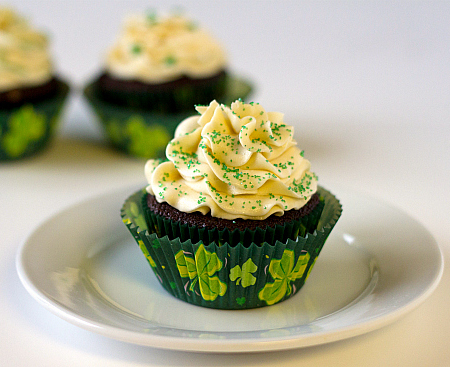 For those mothers, who plan to celebrate their grown up kid's birthday, here is a special cupcake which combines alcohol and chocolate to give a literal 'kick' for the party. The Irish Car Bomb cupcake has flavors of Baileys Irish Cream and Irish whiskey in it. The end product is smooth, delicious and very boozy. The cupcake base is made out of Guinness chocolate cake that has beer in it and is filled with chocolate ganache, which has the Irish whiskey flavor oozing in it. The topping is a combination of vanilla buttercream and Baileys Irish cream. Though there are different tastes involved in this cupcake, the combined flavor of alcohol and chocolate makes it a winner.
4) Lemon-limoncello cupcakes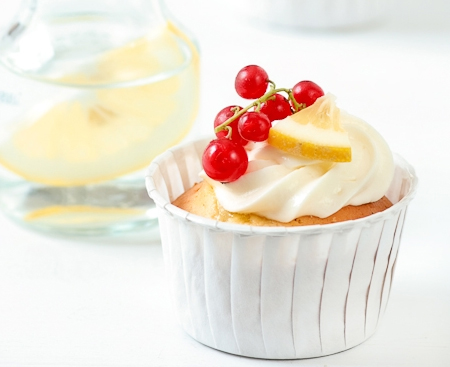 If you want to leave your child completely speechless as he/she celebrates their birthday on a hot summer day, here is a cupcake that is worth trying. The incredible flavor experience that one will go through while eating this delicious moist cupcake cannot be explained. The cupcake involves three levels of lemon flavor which is paired together to give a perfect balance. The batter has lemon zest, punch of limoncello, lemon juice and a tart lemon curd, which fills the inside of the cake. The cream cheese frosting which is used for decorating the top of the cupcake has a subtle flavor of limoncello.
5) Margarita cupcakes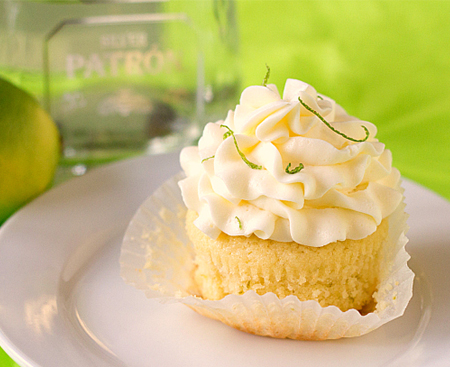 Celebrate your child's birthday the Mexican way! Eat a cupcake made out of margaritas, a classic Mexican cocktail. The base of the cupcake has the classic tequila with a dash of lime and the frosting is made out of Swiss meringue buttercream. Yet another boozy treat, the margarita cupcakes are buttery and absolutely moist. For those who also celebrate Cinco de Mayo, this cupcake makes a perfect dessert. If you are a margarita lover, without a doubt you would fall in love with these cupcakes.
6) Mocha cupcakes with expresso buttercream frosting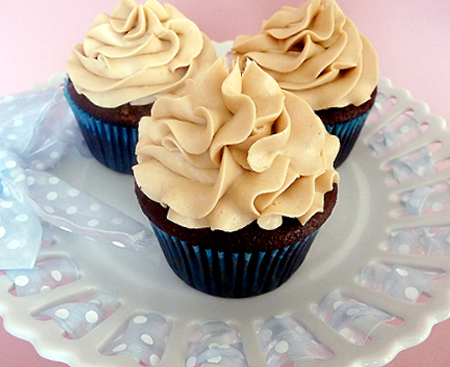 Coffee lovers can jump out of joy! The Mocha Cupcake with Expresso buttercream frosting is a perfect way to treat your taste buds. The cupcake strikes a perfect balance between light flavors of chocolate and creamy coffee. Without each flavor overpowering the other, the pairing gives a smooth and crisp taste. The expresso spiked buttercream compliments the cupcake base to the tee giving an absolutely mouth-watering treat.
7) Pumpkin cupcakes with cream cheese frosting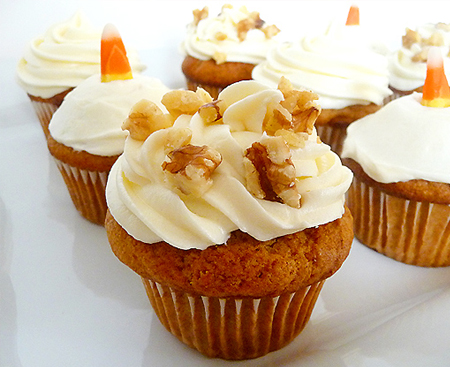 Your child may not be a fan of pumpkin, but you can still add the best flavors of the same combined with cinnamon, ginger and nutmeg to created a delicious Pumpkin cupcake. What makes the cupcake more fun is a generous dollop of cream cheese frosting. These cupcakes has combined flavors of spice, sweet and scrumptious. To add some color and personality to this cupcake, little marzipan pumpkins are placed on the top.
Like the sound of pumpkin cupcakes but would like to be a little more adventurous? Try this pumpkin pie brownie recipe.
8) Red velvet cupcakes with cheese cream frosting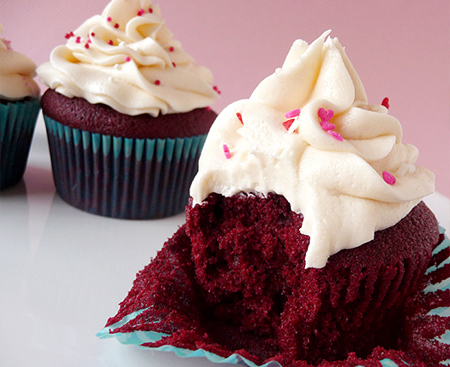 If you get your hands on the elusive Red Velvet Cupcake, then your child's birthday could not be celebrated in any better manner. The specific ingredients — white vinegar, baking soda and buttermilk coupled with cocoa powder, brings out the luscious velvety red color. These cupcakes are fluffy and the hint of chocolate makes it absolutely delicious. What adds more class to these yummy cupcakes is the heap of cream cheese frosting on top.
9) Tiramisu cupcakes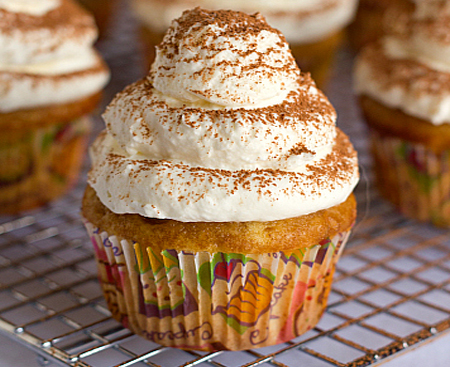 An all time favorite dessert for many is the delicious tiramisu. Imagine if you were to get all those incredible flavors of this dessert in a cupcake, wouldn't it be incredible? These cupcakes are insanely yummy and offer the real taste of a tiramisu. With vanilla bean cake being the base of the treat, expresso and marsala wine mixture is brushed over and over again on the cake till enough amount is soaked inside. A classic mascarpone cheese frosting and sprinkled cocoa powder is used for decorating this cupcake. What a perfect birthday treat!
10) Vanilla cupcake with vanilla buttercream frosting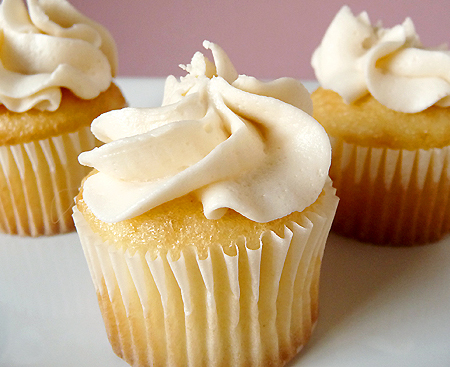 Don't want anything flashy yet needs to be classy for a birthday treat? A vanilla cupcake is just the perfect way to be true to the origins of this delicious desert. This cupcake is a classic combination of a cupcake with a similar flavored frosting and it is absolutely easy to bake at home. The buttery texture of this cupcake melts into one's mouth and is worth every bite. The basic flavors of vanilla overpowers the whole palette and gives one a satisfying feeling of mild sweetness.
10 Tips to make cupcakes for a perfect party treat
Cupcakes are available in different sizes and flavors; there is one that appeals to just everyone. Unlike cakes that can only be slicked and where you are stuck with just one flavor; you can eat cupcakes as a whole. Moreover, you have the option of making a single tray of cupcakes with different flavors. You can make them for a special occasion; or, as a casual snack option with tea. Here are 10 useful tips for you to make a perfect cupcake for that perfect party.
1. Make sure you have all your ingredients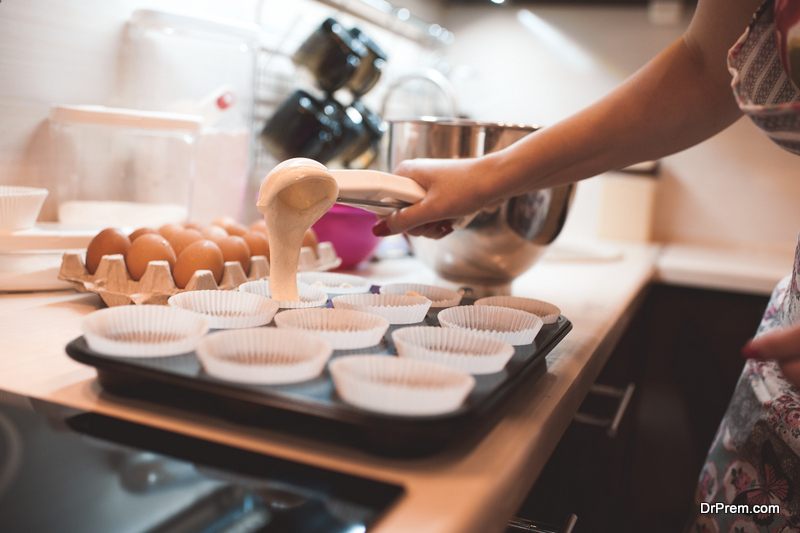 It is essential that before you start with your making and baking, you take a quick inventory of your fridge and store. Find out the stuff available and the ingredients that you need to arrange to make the cupcakes. It can get very frustrating when in the middle of your culinary feat, you realize that you do not have an ingredient. Paying attention to small details like decorating your cupcake will make a big difference.
2. Measure and mix proper proportions
It is next to impossible to bake a perfect cupcake if you do not know the proper proportions of ingredients that are required to make the batter of your cupcake. Before you start mixing anything, it is best to first find out the proper amounts of all the ingredients.
3. Pouring your batter evenly into the baking dish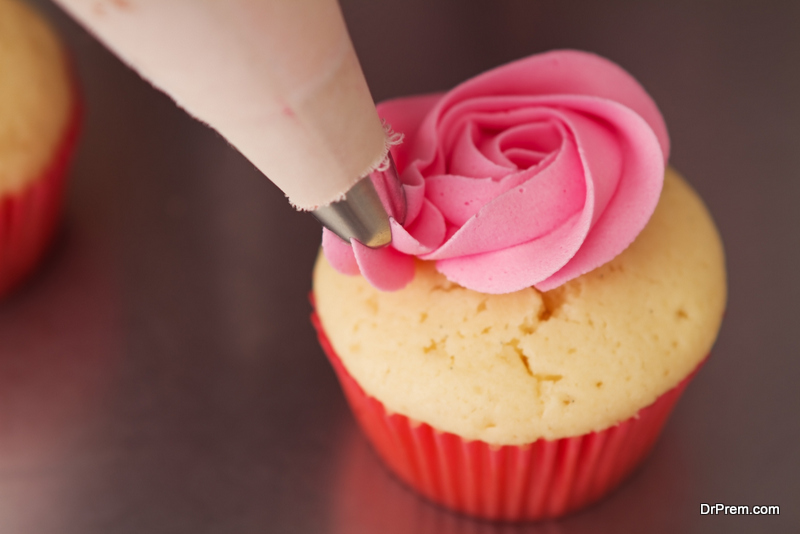 Just pouring your batter into your baking dish with a freehand is not enough. Make sure you fill all your cupcake pans to the same height. While baking the batter is bound to rise and you definitely would not want a spill or a tray of cupcakes irregular in size.
4. Put in a filling to surprise the eater
Apart from tarts and doughnuts; you can even fill your cupcakes with some amazing fillings chocolate sauce, jams, icing or even custard and/or cream. On cooling, you could decorate you cake with fruits, cute sprinkles and candies. You can also use nuts as a filling for your cupcakes.
5. Pay close attention to your bake/cook timing
Each recipe has its own requirement for heat and temperature. The standard heating temperature for most recipes is usually 176 degree Celsius. Pay close attention to the cooking time. Small cupcakes require lesser time; say 8-10 minutes at the maximum.
6. Do not put icing on your cake too quickly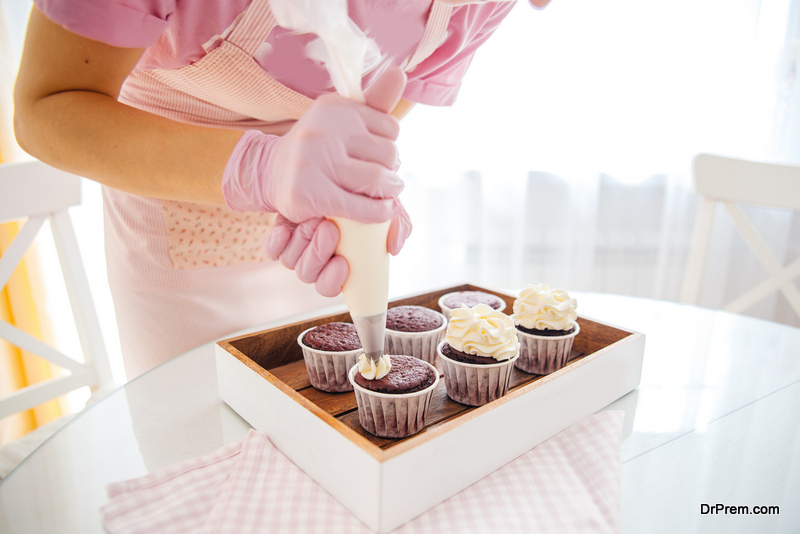 Sometimes, your cupcake may spoil if you apply the icing or frosting a bit too early. Let your cupcakes cook off completely before trying to decorate them. When you are waiting for your cupcake to cool down, you can work on your icing part. This is one of the most important tips to keep in mind, especially if you are in a hurry.
7. Using a good frost makes your cake irresistible
Not many people can resist the temptation of digging into a cupcake that has been frosted delightfully. Frosting techniques are easy to learn and goes a long way in the world of baking; team up for frosting with dried fruits, nuts, candies, and fruits.
8. Add more toppings to your cupcake
If you feel frostings, icing and fillings are not doing justice to your cupcake, add some more decoration to your cake. Find those little candy flowers or butterflies and place them on your cupcake. Add some strawberries to a layer of cream on your cake and see how it transforms a simple cake into something so delicious and lovely.
9. Experiment with your cupcake recipe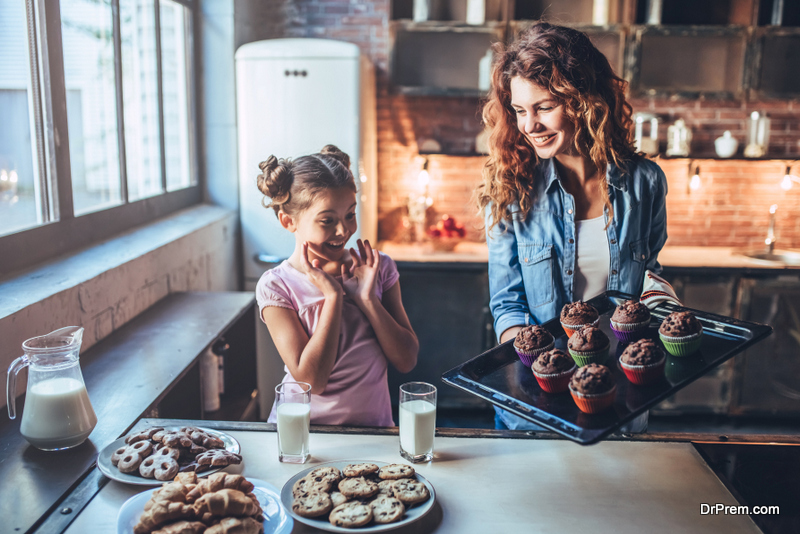 Contrary to what people believe, cupcakes need not always taste the same. Go on. Dare to be different. Do not shy away from experimenting with your recipe. Play around with your ingredients and see how wonderfully it works for you. Try baking a baked beans cupcake or may be even a tomato one. Try using some unique flavors and combinations instead of the regular one's.
10. Store appropriately
The best cupcakes are the ones that are freshly baked and eaten. However, sometimes you have to make them earlier considering the occasion and quantity. In such instances, it is very essential that you store them appropriately. It is best to store them in an airtight container and frost them the day you plan to serve them. This way the cupcakes will not taste hard and stale. One important thing to keep in mind is that if you are not planning to consume the cupcakes the same day, do not frost them right away. Try not to refrigerate them as this could make them soggy and wet.