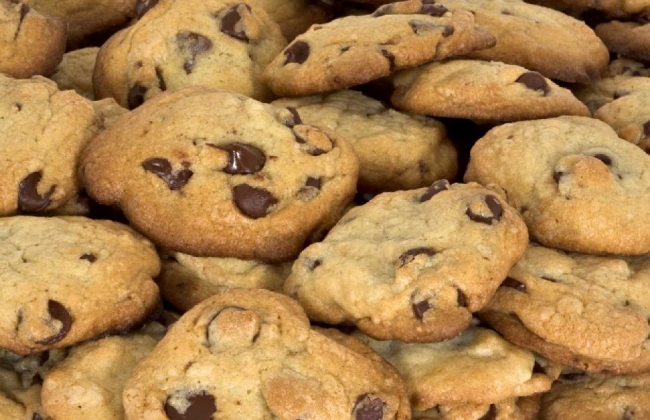 Cookies are always a delight for the taste buds. These lovely little baked things have a tempting aura around themselves which is not easy to avoid. Although basically cookies are all about flour, fat, sugar and eggs, there are umpteen things you must remember to get that correct texture, shape, color, and above all the taste. Though the ingredients are almost similar to the ones for making a cake, what makes it different is that there is no use of water or, in particular – moisture, for binding the dough. It is the use of oil, or in general – fat, that binds the mixture. Here are some handy tips for the most common problems that you face while you try your hands on baking these little mouth-watering treats.
1. Cookies turned dark
Sometimes over baking can cause your cookies to turn dark. Keep in mind that you need to check the cookies 10 min before the recommended time of baking. You never know when it is done. Ovens are different in shapes and sizes, so the same cooking time may not hold good for all. Also, if you see that the cookies are still not done, lower the temperature and allow slower baking.
2. Cookies are too pale
Again the above principle works. You need to check your cookies before the recommended time. Do exactly the opposite of what you did in the above case. Increase the temperature of the oven and bake. Remember to take a look in between so that it is not over baked.
3. Cookies are too dry
You need to remember one fact about baking, i.e. lack of moisture can make your dough go dry during baking. This may be due to excess flour when compared to the fat you add. Make the proportion correct and try out.
4. Cookies are too doughy
This situation is similar to pale cookies, but as a result of under baking. Moisture does not evaporate from the dough. You need to increase the baking time and lower the baking temperature.
5. Cookies are too tough
You may get tough cookies probably due to two reasons. Over mixing of the dough can create a tough dough due to which cookies turn out to be tougher. Over baking may also be a reason for the same. Always keep a check on your oven temperatures.
6. Cookies are uneven
Baking is a science. You need to remember that baking a cold dough in a hot oven may tend to cook one side of the cookie more than the other. Uneven sizes may also result in uneven cooking. Keep in mind that you make equal shapes and similar sizes.
7. Cookies are spread excessively
Sometimes when you place the dough on a hot baking sheet, it may spread more than expected. Cookies may heat faster. The best option is to put the dough on a cool baking sheet and placing it in a preheated oven. Another reason may be over baking. Keep a check on that. Remember the golden rule of checking the cookies 10 minutes prior to the recommended baking time.
So how do you find these solutions? Aren't these easy-to-remember ways helpful in making your time enjoyable when baking for your loved ones?