You must be aware of the natural sweet inside the fruit called Fructose. The presence of fructose and other healthy elements like fiber, antioxidants, minerals and vitamins makes it a delicious and healthy option for a dessert.
Easy ways to use fruit for your dessert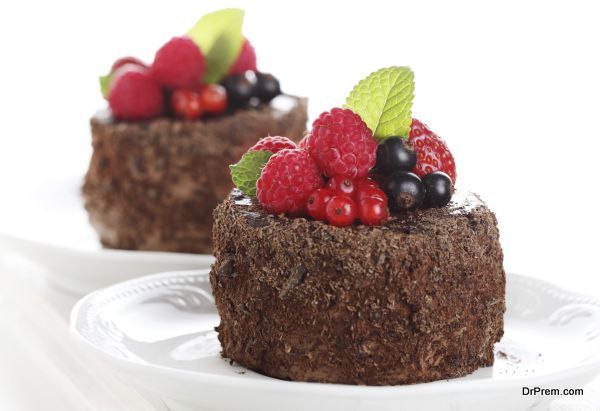 These are some of the easiest ways to use fruit for your desserts. Take just pieces of your favorite fruit, put one piece in a glass add aerated whipped cream on it and then top it with the second piece of the fruit. Simple! Take a few slices of pineapple and grill them for a couple of minutes. After grilling, remove them, cut them into suitable pieces and pour balsamic vinegar on it and your dessert is ready.
Take three or four bananas and cut them in to 1" thick pieces, keep them in the freezer for some 3 to 4 hours. Now add these frozen pieces in to the food processor and puree the bananas. You can serve it like this or add peanut butter in the food processor along with the bananas, puree the mixture and then serve it fresh or put in the freezer to consume later.
Fruit desserts that can be prepared in less than fifteen minutes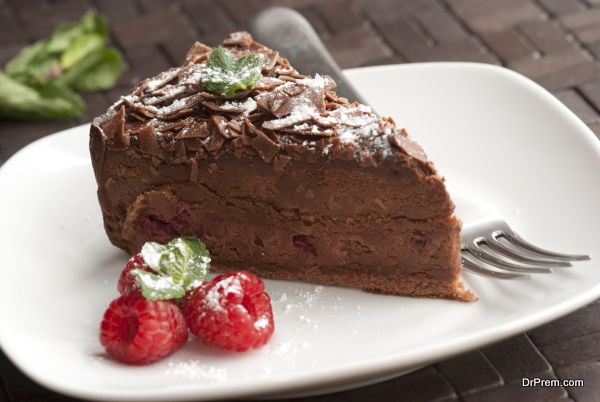 Take ½ cup of non-fat yogurt, ½ cup of sugar, 3 ½ cups of frozen strawberries and 1 tablespoon lemon juice. Blitz the strawberries and the sugar in a food processor and mix the yogurt and the lemon juice in a bowl. Add the yogurt mixture to the content in the food processor, pulse it, collect the dessert from the feeding tube, and serve.
Take a few slices (say about twenty altogether) of papaya, pineapple and ripe mango. Pour approximately four teaspoons of coconut milk over the fruit slices placed on a platter. Sprinkle 2 tablespoons of chopped pistachios and/ or 1 tablespoon of chopped almonds as a topping, the dessert is ready to be served.
A balance of taste and health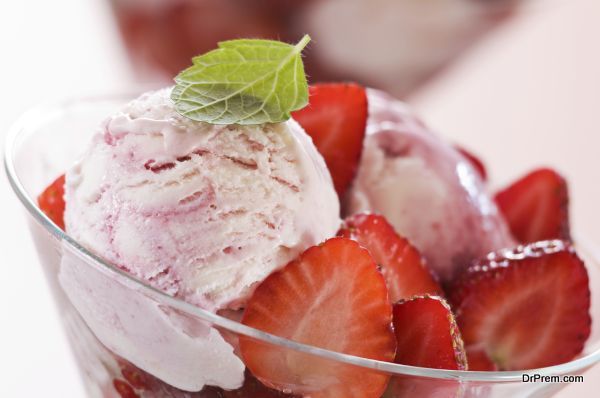 Like we mentioned earlier, we not only make our desserts delicious, but also healthier by adding fruit. Diseases of the heart and cancer are associated with the free radicals, which are produced as a result of oxidation in our body. The antioxidants found in fruits counter these free radicals and give us health benefits.
Fiber, vitamins and minerals play their role in boosting the immunity of our body and help us maintain a healthy lifestyle. You can replace your non-healthy, sugary desserts with a tasty and healthy fruit dessert.