Kolkata, the cultural capital of India also called "the city of joy ". It is famous for its culture, tradition and famous street food. This city has alluring magic when it comes to food. No other place can compete with its vast verities of delicious food! Weather its snack, starter, main course, nonvegetarian food or sweet dish, the list is endless. Kolkata has some famous popular dishes and food joints and you can't have just one after reading this. Let's take a tour and witness some best food to have when you are in Kolkata for some yummy treat
1.     Rosogulla (Rasgulla)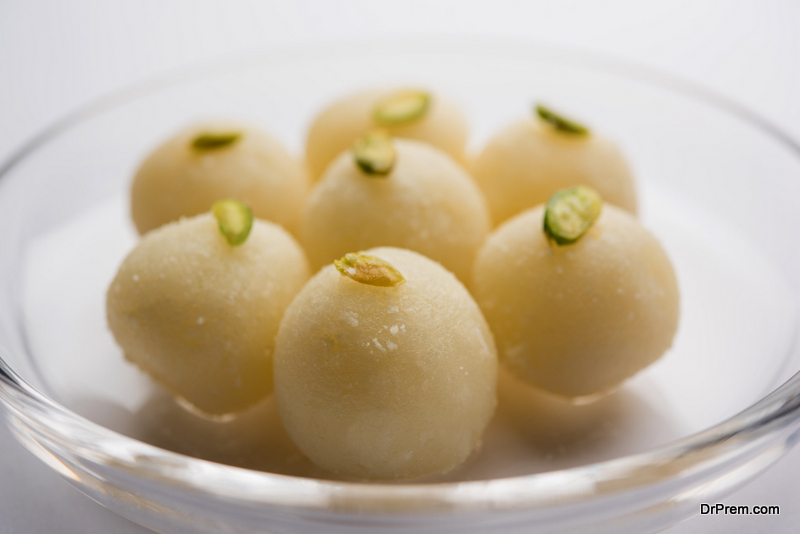 The famous sweet of Kolkata Rosogulla is unlike any other sweets. Rosogulla is the first love of every occupier of this city. You can find worlds best Rosgulla here like no other place in India. This sweet is made up of cottage cheese balls dipped in sugar syrup. It just melts in your mouth leaving a sweet taste that you won't forget so easily. You can find Rosogulla in every lane and street of Kolkata but there is some famous sweet shop famous for it like Radharaman Mullick, Balaram Mullick and many more.
2.     Kolkata Biriyani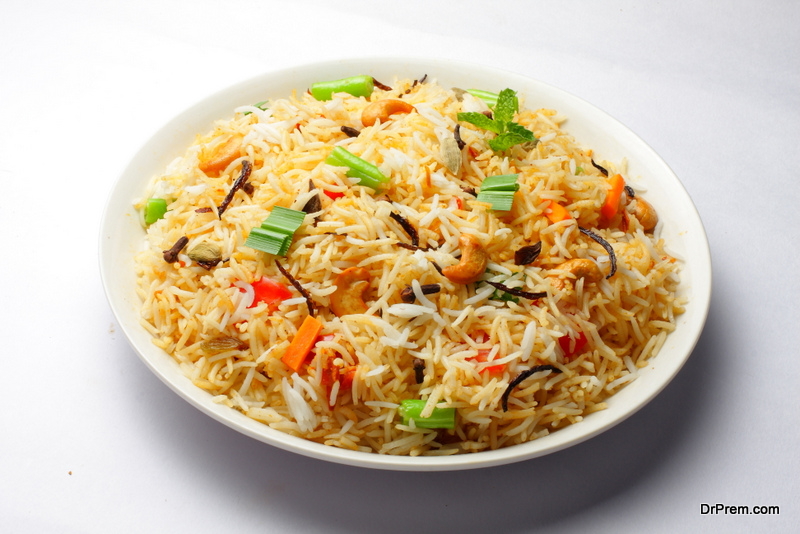 Kolkata Biriyani is most famous biriyani other than Hyderabadi and lucknowi biryani. Few people know that this lip-smacking variant is famous for its wonderful burst of flavors. The best part of this dish is the Aloo (potato) which is out into it. Kolkata resident loves the Aloo and they find it as the finest part of Kolkata Biriyani. It is delicious and worth a try. Some of the popular places are Arsalan where you will get authentic Kolkata Biriyani taste and experience.
3.     Macher Jhol (Fish curry)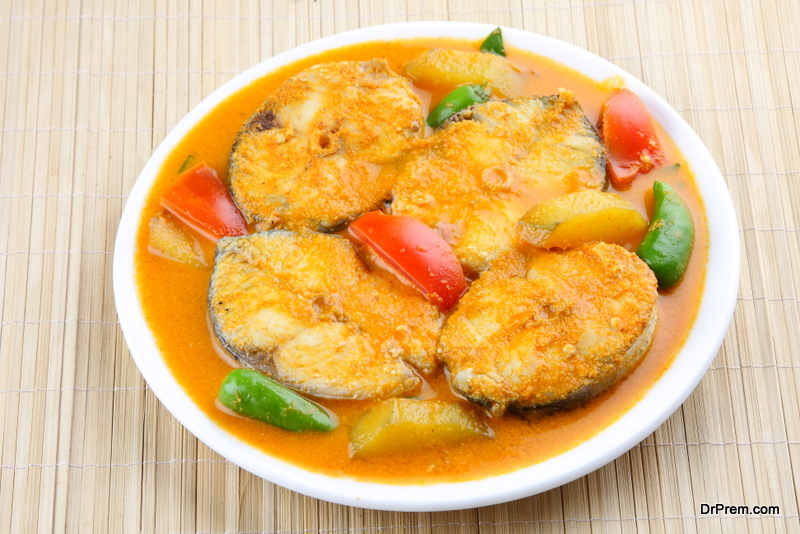 Macher jhol and rice is the world's best combination and staple food of Kolkata. This is again the most loved cuisine of Kolkata. You will find it at every home of Kolkata. Fish is considered the most auspicious thing and people here love the famous Macher jhol and rice. You will find this in every restaurant menu. This curry is made with a lot of spices and its main ingredient is potatoes and tomatoes. If you are a non- vegetarian and love fish, this food has to be in the top of your list. Some of the popular places include Bhajohari Manna, 6 Ballygunj places, and many more. You just have to get into any restaurant in Kolkata and you will find this delicious Macher jhol.
4.     Alur Torkari with Lucchi (poori and sabzi)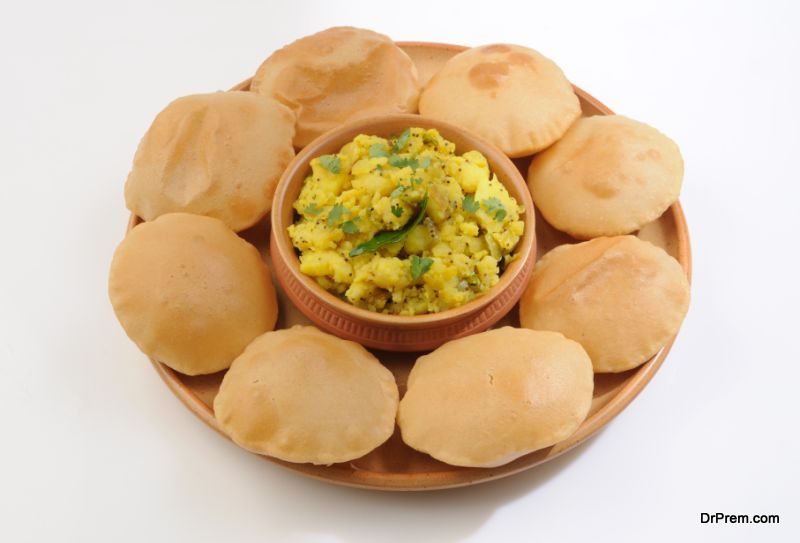 You will find this Aloo poori in many Indian states of India but this is one of the safest foods to try for in Kolkata. Lucchi was known as Poori, the famous Indian bread served with potato cooked in thick tomato and onion gravy. Yummy curry is the most delicious and most popular breakfast in the streets of Kolkata. You can get this mouth-watering food in every big and small shop, streets and roadside shops too.
5.     Kosha Mangsho (mutton curry)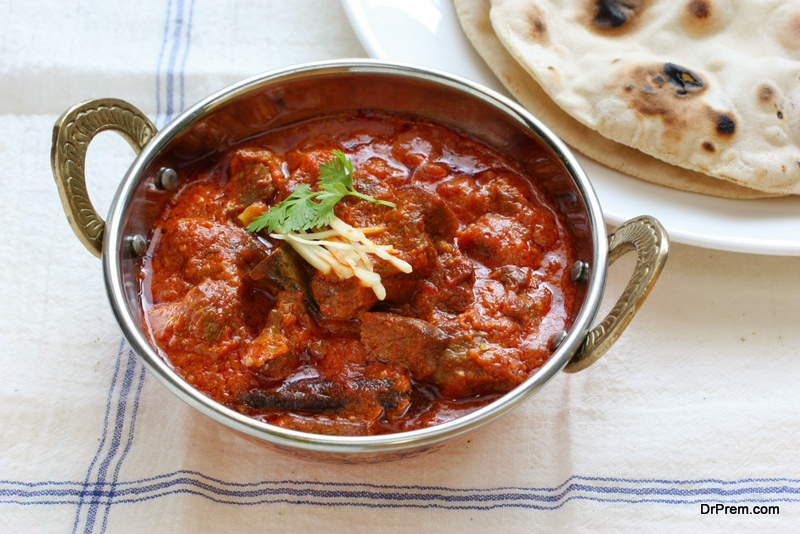 Kolkata famous Mutton curry, Kosha Mangsho is every Bengali favorite main course dish. You will get tempted by only looking at it. Its nice dense brown color makes you feel hungry and there's no doubt that this mutton curry tastes like heaven. If you love mutton, then this recipe is made for you and you should eat this. Curry is cooked with mutton with a lot of Indian spices and vegetables like tomatoes, onion, and garlic. Kosha mango is served with steam rice, paratha, bread, and Luchis. Again Kosha Mangsho is available at any hotel and restaurant in Kolkata. Do not miss a chance to relish this famous curry.
6.     Phuchka (Paani Puri)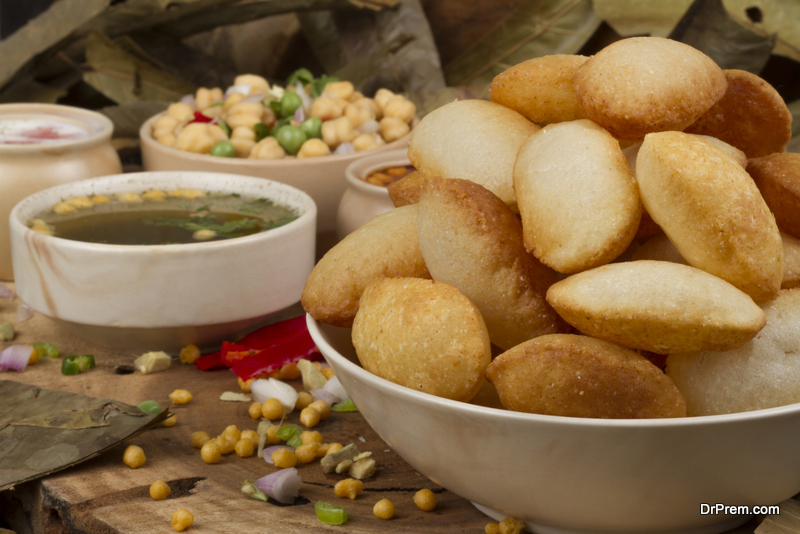 Paani Puri, Golgappe or puchka. We call it with so many names, the tiny water bomb. Puchka is famous in almost every city in India. But like other places, Kolkata is the most famous and best street food here. The tiny water bomb with a lot of spices and masala makes it delectable. It provides you with an instant burst of flavors as you put it in your mouth. The most addictive street food available and every time you will end up eating so many of them.
7.     Egg/Chicken/Mutton Roll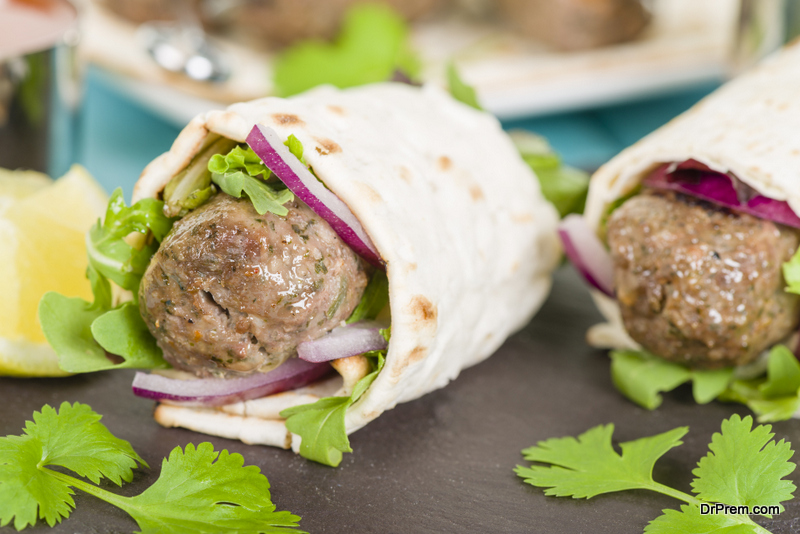 The famous Kathi roll which is now available in every part of India is actually invented in Kolkata. A famous shop in Kolkata called Zaika is the first who first invented this rolls. A wrap with some yummy pan fried veggies, eggs or Keema(minced meat)rolled in a paratha. These rolls are available with many varieties and you will find this in every street and roadside food stalls. Some of the popular places and rolls destinations in Kolkata are Nizam's, Hot Kathi rolls in Park Street and bad has in a new market. Undoubtedly the most delicious and most loved Savory of Kolkata people.
8.     Telebhaja (Pakodas)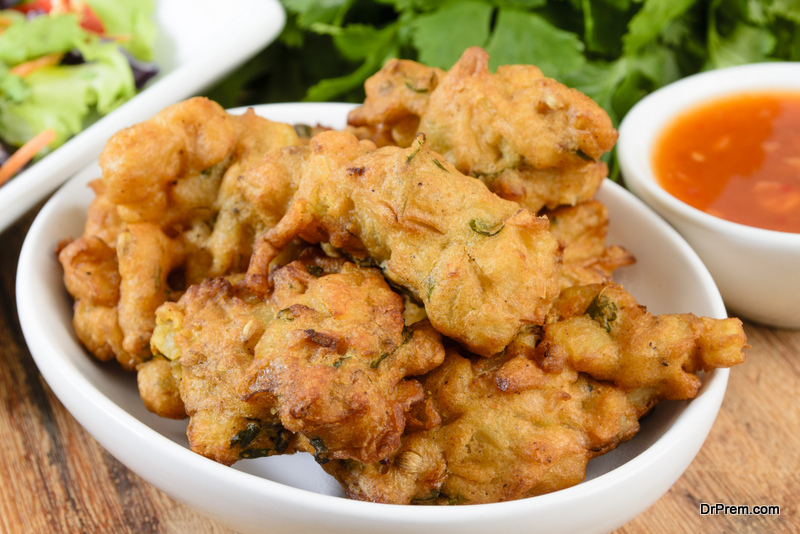 Tele bhaja are famous evening snacks in Kolkata. A perfect monsoon snacks with chai. So many varieties of these telebhaja are available here ranging from Beguni, aloo bahja, phulkari, peyaji and vegetable cutlets. This yummy snack is made with black peas flour mix with spices which makes it crunchy and yummy. Try this lip-smacking bhaja on the small road side shop and you will never forget its flavor.
9.     Mishti Doi (Sweet curd)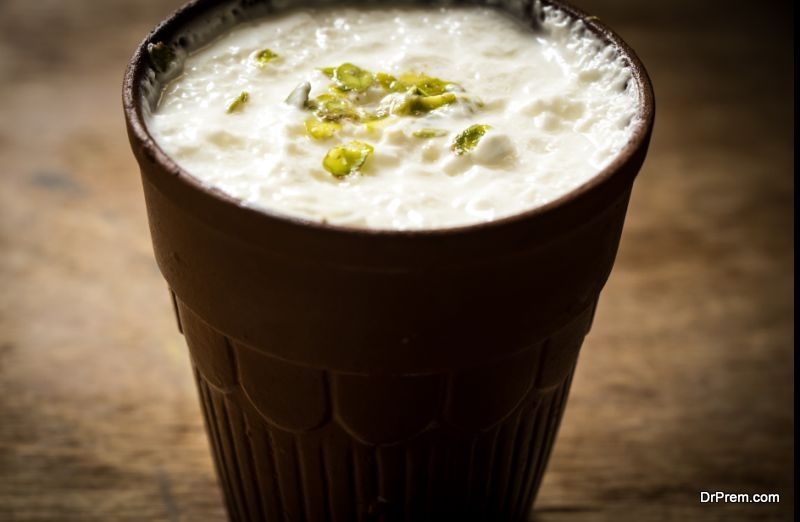 How can we conclude this article without mentioning the famous desert of Kolkata? The scrumptious misty- Doi. This Flavorful curd can beat any dessert. It's a frozen yogurt which is a blend of sugar and milk mixed with sweet flavors. The best part of this yogurt is it is made in a clay pot which enhances its taste even better and makes it earthy and authentic. Include this sweet thing after having all the yummy Kolkata cuisine.