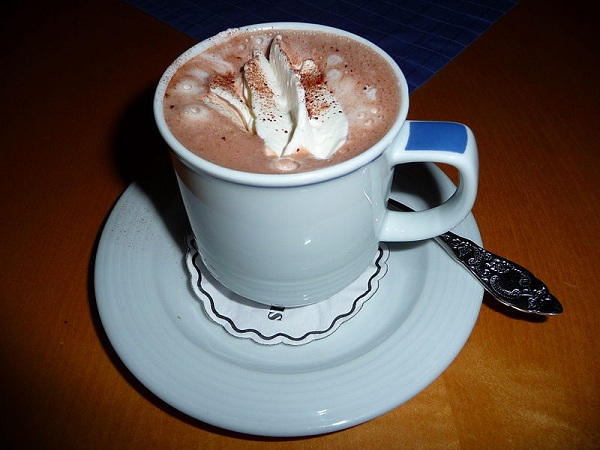 A steaming cup of hot cocoa is an essential ingredient to make chilly winters soothing. This beverage is a hit with every age. Its' molten chocolate taste and delicate aroma makes it worthwhile. Drinking hot cocoa in a wintry evening is a pleasure in itself. As you sip into a glass of hot cocoa, you'll find yourself engulfed in its strong taste. Adding flavors to your cuppa to create some new taste is an art. If you want to spice up your wintry evenings with remixed versions of hot cocoa, have a look here:
1. Mexican Hot Chocolate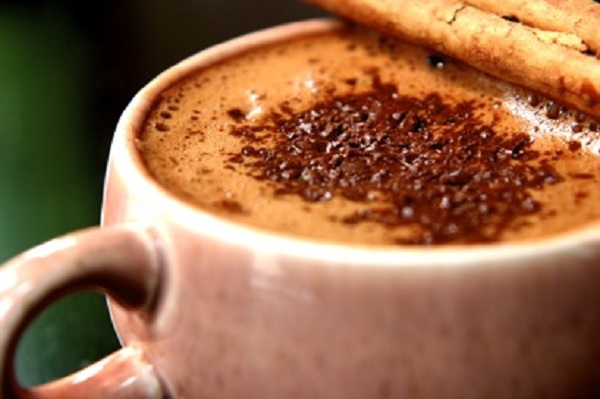 Your ultimate winter evening companion. The Mexican Hot Chocolate is a twist to the old tale of hot chocolate. Just you need to sprinkle a bit of cinnamon powder and chili pepper on the hot chocolate to add a zing to the old flavor of hot cocoa. The best thing is that the cinnamon and peppers work as an extra heat generator along with hot cocoa to make you feel really hot.
2. Cookies and cream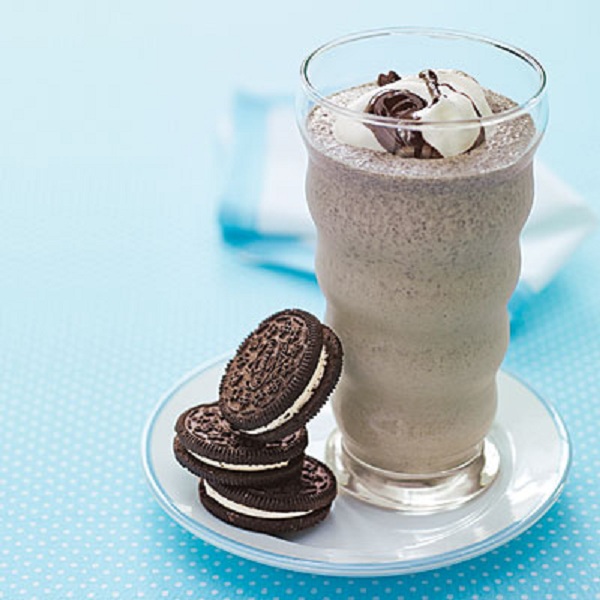 Ideally a kids' favorite, but personally my favorite. A sneak look at the drink is enough to tempt you to have a sip and then you can't resist yourself from having the whole cup. When you dip Oreo cookies topped with heavy cream into hot chocolate, you'll simply fall in love with the drink. A party for kids is incomplete without this drink. A chocolaty creamy experience will floor you.
3. Holiday Hot Cocoa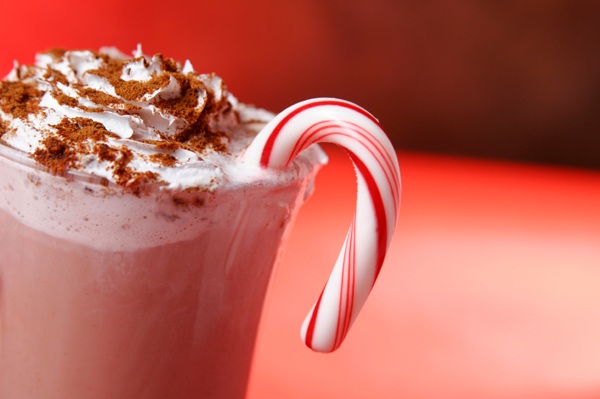 An exciting holiday beverage. A peppermint hot chocolate combo that will burst freshness into your mind. Easy to prepare, with all ingredients easily available in every local store, it is prepared in a minute's play. So the next time, you have uninvited guests dropping in at your place for a surprise party, do not worry. Just serve them this Holiday Hot Cocoa. All you have to do is stir up peppermint extract into a glass of hot chocolate and top it up with crushed peppermint candies.
4. Toffee treat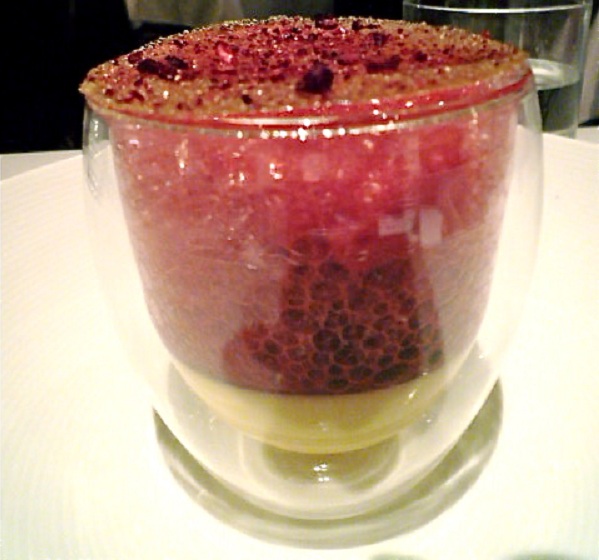 A fiesta for kids and adults alike. As the name suggests, the toffee treat is an awesome experience with delicious butterscotch chips smeared over hot chocolate and then topped with crunchy toffee bars. The beverage is served only when the chips melt to mingle their flavor with the chocolate. Crunchiness and chocolaty taste in one drink.
5. Peanut butter better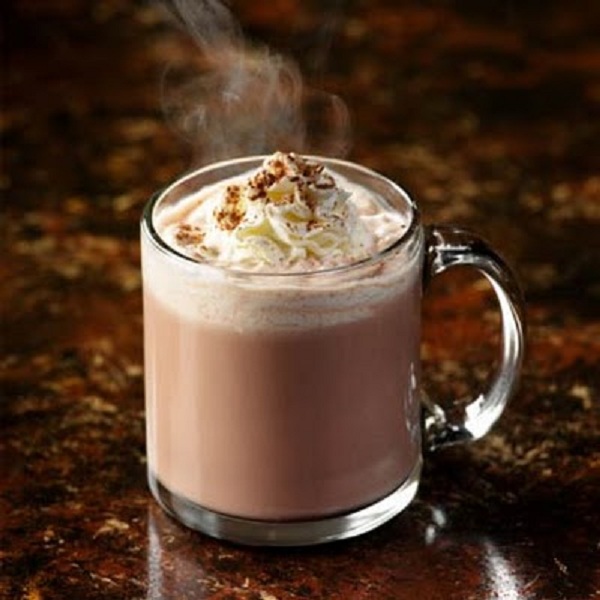 A creamy yummy tasty, to be fair, OI'll fall short of adjectives to describe this magical beverage. Just pour a generous dollop of melted peanut butter on a cup of hot chocolate and indulge in the premium taste of peanut butter combined with hot chocolate. Don't forget to lick your creamy moustache.
6. Russian Hot Chocolate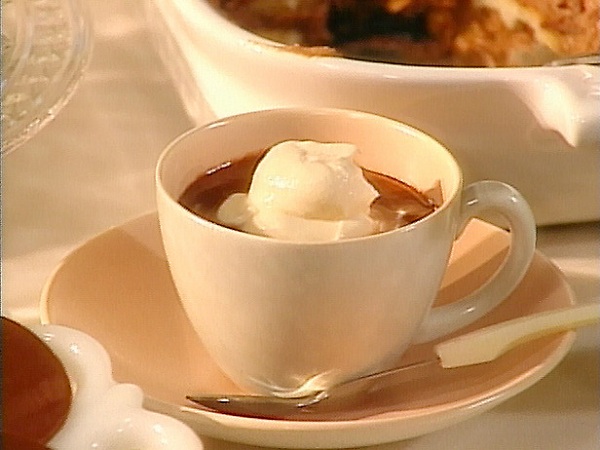 A sexy seductive drink that should exclude kids. This drink is only meant for their parents and is loved all over the world. For a warm up session, no need to visit the gym, just try this drink out. Flavored with Kahlua and vodka, it is truly a sip of pleasure.
7. Frozen Hot Chocolate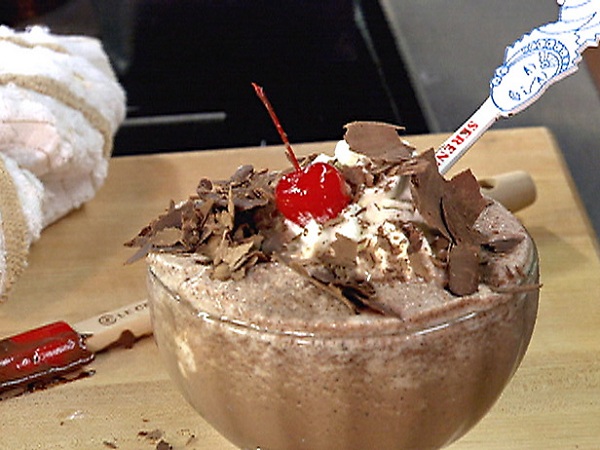 A chocolaty path to your heart will be paved once you drink this beverage. Cocoa, chocolate, whipped cream together make up this hot-cold drink. The three when stirred together not just form this drink but also create magic in your mouth.