We all know that strawberries go well with champagne. But did you also know that strawberries are one of the healthiest berries around? Not only are they low in calories and fat, strawberries also have a high fibre content and are rich in antioxidants, Vitamin C, potassium and folate. Infact strawberries have been found to have a higher nutritional value than apples, bananas and oranges! To make strawberries a part of your regular diet, here are 5 low fat, healthy recipes you could consider trying out.
1. Strawberry, melon and avocado salad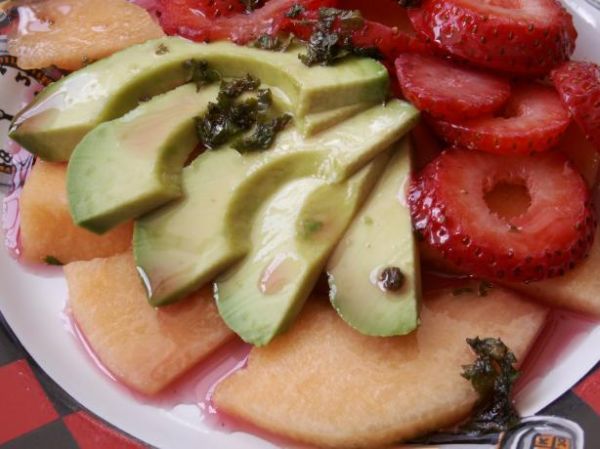 You could have this nutritious salad for lunch or as a starter at dinner. The ingredients of strawberries, arugula, melon, avocado, toasted walnuts and creamy goat cheese make this salad light, cool and refreshing. It's simple to make and has a unique and delicious taste. Arugula like all other green leafy vegetables is rich in vitamins and antioxidants. It adds a spicy taste to the salad while the toasted walnuts add an aromatic and nutty flavor. Sherry vinegar that forms part of the dressing is a perfect partner to strawberries.
2. Strawberry shortcake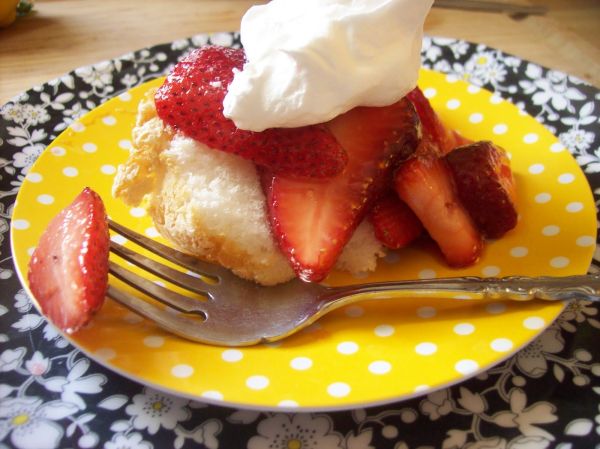 Strawberry shortcake is a classic. To make a low calorie and healthy shortcake, use whole wheat pastry flour. It has lower gluten forming potential and less protein than whole wheat flour. Also partly substitute butter with low fat cream cheese. As for the whipped cream, a healthier alternative would be to use a mixture of low fat cream and regular cream. A slice of shortcake could be topped with fat free vanilla ice cream or frozen yoghurt.
3. Strawberry and orange muffins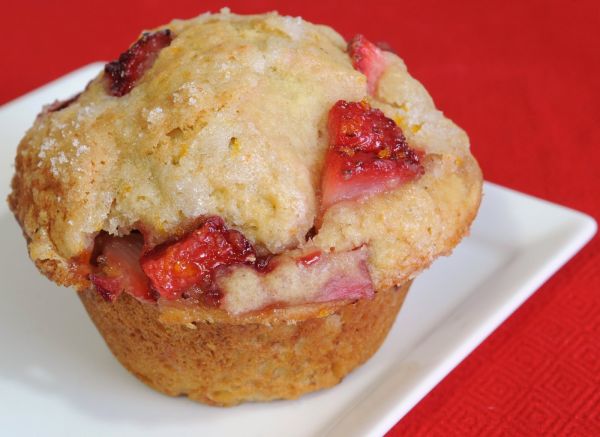 Strawberry and oranges make a great combination. Baked together, strawberry and orange muffins make for a healthy breakfast treat. Add some basil to the muffins for a deliciously different flavor. Basil goes surprisingly well with strawberries and adds to the nutrition value of the muffins. The streusel topped muffins can be stored in the freezer for almost a month. Wrapped and stored at room temperature they last for about 2 days.
4. Strawberry and cream sandwiches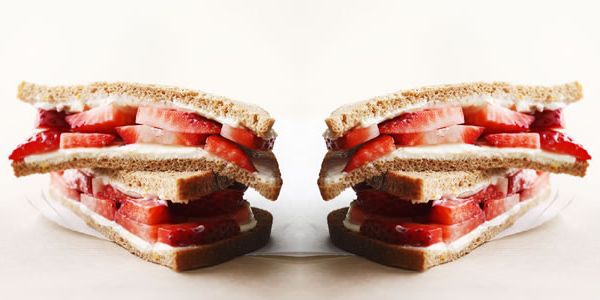 Yes, this combination does sound strange but it tastes really great! All you need are some thinly sliced strawberries, grated orage zest, whole wheat sandwich bread, a little honey and reduced fat cream cheese. These sandwiches make for a good, wholesome and nutritious lunch treat.
5. Mango ginger strawberry smoothie
On a hot summer day, there's nothing like a cool, nutritious smoothie. Guilt free pleasure! Apart from being delicious, smoothies are also quick to whip up. All you have to do is add all the ingredients in a blender. A mango ginger strawberry smoothie is packed with nutrients. Mangoes are rich in Vitamins A, B, C and fibre. Ginger aids in circulation, digestion and strengthens the immune system. It calms upset stomachs, helps with headaches, treats nausea and it is full of antioxidants. To make this smoothie, use low fat yoghurt and add honey for some sweetness.