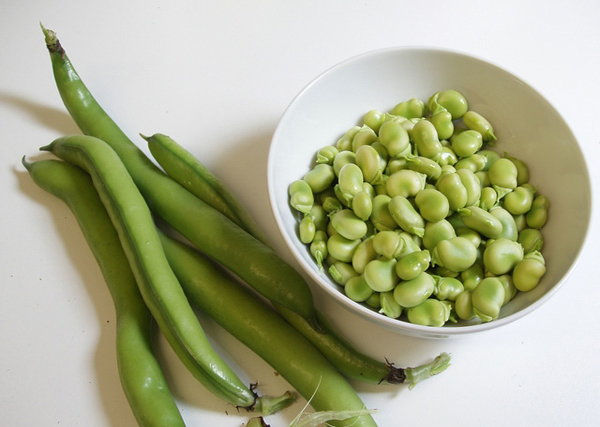 Winter is the time for wholesome and healthy soups, casseroles and stew and vegetables are definitely one of the most important ingredient in all of these. However, it is not necessary that you always have to buy vegetables from the market for the sake of making those delicious soups. You can even grow them in your backyard garden. In fact growing your own vegetables can be a lot of fun and it provides you an opportunity to show your children some of the basics of gardening. Here is a list of some of the vegetables that you can grow in winter season.
1. Asparagus
Nowadays, some varieties of asparagus are available for autumn planting. Many people are of the opinion that preparing asparagus beds is a difficult but for those who have an experience of planting asparagus, this is nothing more than a misconception. In fact, asparagus take far less effort than other annual vegetables, provided that you have managed to have a weed-free bed. Although, you need to wait for two years before you can cut them but the final results are worth the effort and patience.
2. Garlic
This is one of the easiest crop to grow in the winter season. Take the cloves and plant them individually to a depth of 2.5 inches below the surface if the soil is light, but if the soil is heavy then you do not have to plant that much deeper. However, whatever the soil type may be, you need to make sure that the cloves are planted at least one inch below the surface. As far as the distance between the cloves is considered, it should be something around one foot. If the soil in which you are planting the cloves has suffered from rust this year, then in addition to rotation you can also try hoeing in sulfate of potash in the months of February or March.
3. Winter lettuce
Winter lettuce can truly be termed as hardy variety of vegetables. They can grow in very harsh conditions and require very less care and attention. Above all, winter lettuce is a cut-and-come again vegetable which means that this plant does not perish even if it has been picked up once. You can pick it throughout the winter season and when the milder winters arrive, leave it unprotected once it has established.
4. Spinach
Spinach is another popular winter vegetable which has a high nutritive value. You must pick the leaves when they are younger. Spinach tastes its best when the leaves are just wilted, on the other hand overcooking ruins its taste. Spinach even tastes great when used in salads. Some available varieties of it can tolerate being sown in the month of August until the end of October. The advantage of sowing it in autumn is that there is no tendency to bolt.
5. Spring cabbage
You can get some spring cabbage plants from one of your local garden centers. Plant them 12 inches apart from each other and once the plants are well established then earth up the soil around their stems in order to provide them support against the cold. Take the help of fleece and cloches if it gets icy in the colder areas.
6. Broad beans
It is best to sow broad beans in the autumn as sowing them in spring stops the nutrients leaching through otherwise fallow soil because of which its structure deteriorates. It may happen that the plants wave around and split just above ground level. This happens when the beans are in exposed position and have grown too tall. To avoid splitting of the plants, you can out in canes or sticks and string if necessary. The pod production will be delayed if you pick out some tops to cook before the pods are formed.
7. Peas and pea shoots
It is a late spring crop and must be sown in autumn, especially in mild areas. If you are planning to sow them directly into the ground, then make sure that the seeds are planted one inch deep and are one inch apart from each other. This relatively close distance makes up for the higher loss rate. Plant them in a group of three lines which are 12 inches apart. These three lines make a row. You need to plant the seeds in such rows with a distance of 18 inches in between them. Not only the peas, but also the pea shoots are very tasty. Simply pick off the tips and add to salads and stir fries which provides them that intense and delicious fresh pea flavor.
8. Onions, spring onions and shallots
There are several varieties of onion which can be sown in autumn. In fact, this is the easiest way to sow onions and they can be harvested in the early months of the next year. Along with onions, you might even want to have a look at shallots. Because of their sweet and subtle flavor, they have grown very popular these days, also they can be stored for a long period of time You can even try sowing shallots during this time of the year, although they are normally planted in December or after Christmas.
9. Lambs lettuce
It is one of those low maintenance vegetables which you can grow in winters. It is undemanding, easy to grow and acts as a good filler useful for bulking out the salad bowl. Also, it can grow well in places where sunlight is scarce and temperature is very low, that is why it can be sown until the end of October. It comes again once it has been cut. You can even broadcast some of them in between your spring cabbage plants if you are running short of space.
10. Sugarsnap peas
Most of the varieties of this vegetables are usually not sown during this time of the year, but still some varieties like Snow Pea Gigante Svizzero, also known as the seeds of Italy can be sown during this time. The growth will be slower during the winter months and the edible pods will available earlier next year. These peas are high;y versatile as they can be used in a number of recipes.