If you have cooked something special for your loved ones, you would also love to present it to them with a surprise, to make the dish look more striking and appealing as it tastes. A little effort made outside the cooking shell can help you gain more appreciation and surprise for your food wrapped into a gift. A perfect presentation of the cooked food can make it more exciting for your loved ones before they have even opened it or started eating it either.You can follow these tips to pack your food in an attractive manner.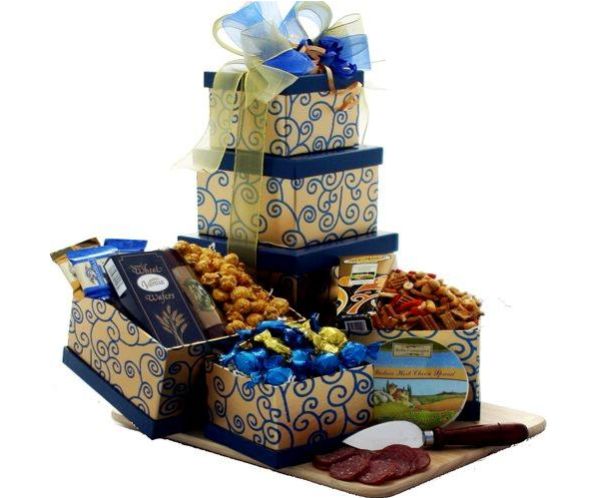 1. You can buy bottles of different shapes, cruets and jars that are available in the market. You can fill the food into a canning jar and decorate it with a cover of pretty gleaming or fresh colored paper. To add a final touch to your gift you can also secure it with a bright and shinning ribbon or a yarn.
2. Buy some designed and styled labels so as to mark the gift with the contents and its recommended utility and shelf life. If you are creative enough, you can also create your own designed labels and write you recipe to receive a token of appreciation for your prepared food.
3. There are many metal tins available in variety of patterns, shapes and colors. You can further line these tins with a tissue paper in different colors to keep your moist food dry and fresh in the tins. There are cellophanes and plastic wraps available to keep the cooked moist food, fresh for hours together.
4. You can also purchase different kinds of reasonable gift bags and make them pretty by cutting them into square or round shape to make peak windows. Wrap the bag opening with a cellophane tape or either a plastic wrap and staple it with a bow or a ribbon.
5. There are over-sized soup and coffee mugs available to serve as reusable containers for many food items. You can place a mug in the centre of colored cellophane and collect the ends towards the top and tie it with a colorful ribbon.
6. Cane Baskets are considered an all time favorite. You can decorate these baskets with artificial flowers, linen silk napkins or silky decorative bows and ribbons.
7. You can also make a choice to pick up a good collection of platters, plates available at the store bargain, flea markets, yard sales, thrift stores for decorating and serving cakes and cookies.
8. Take empty potato chip containers or cans, wash them pat dry and wrap the inside of the cans with decorative gift papers. Fill in the stack nuts, candies or cookies and seal the top with fancy bow or ribbons.
9. Add on Miniature kitchen tools like spoons, forks, egg whisks to the food gifts, which are not only functional but are also of a contemporary style to make your gift look more eye-catchy.
10. You must never forget to fill in and wrap your food gifts in the containers that not only look appealing and attractive but are spacious and fresh enough to keep the cooked food fresh for days together.