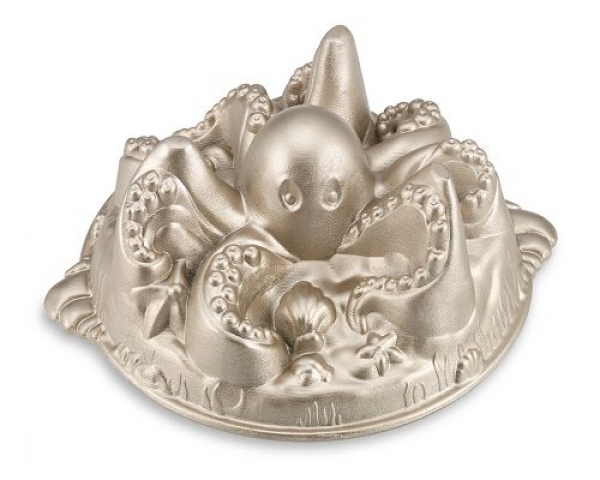 The world of Bakery has always been fascinating and exciting. The most remarkable products being baked over the years are cakes. Cakes have constantly been lip smacking, scrumptious and appetizing savors for our sweet tooth. These flavors have multiplied and so have the designs. We no longer want the traditional square or circular mold cake. We have always shown a trend towards experimenting with cake designs. But we don't like the tiresome process that involves too much of manual work. It gets time consuming and heavy on the pocket too. We will see some marvelous cake molds that are easy to shape and hassle free to bake.
1. Happy Birthday Cake Mold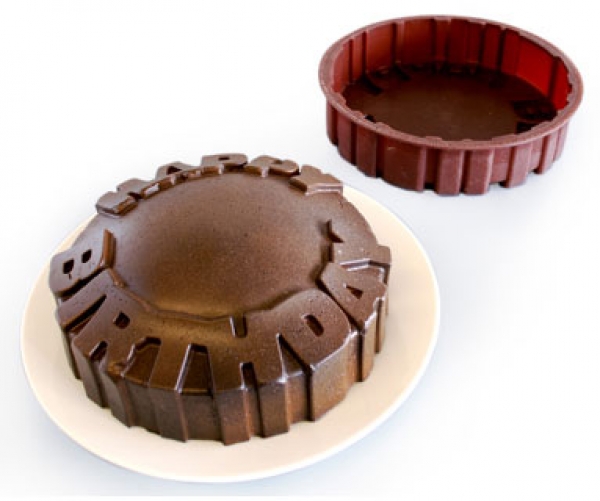 We have an inspiring mold to celebrate birthdays in a very personalized way. You are free to choose the flavor, the color and the crust. All you need to do is to place the cake in this ready-make mold and bake it. You can highlight the text all around it with icing of your choice.
2. Digit Cake Mold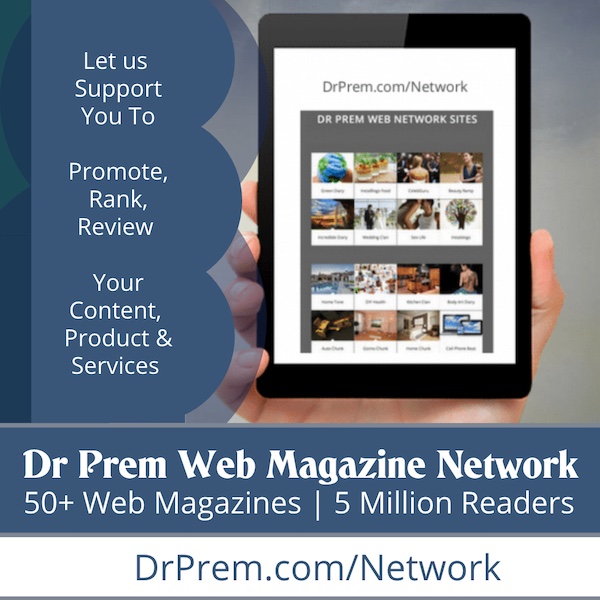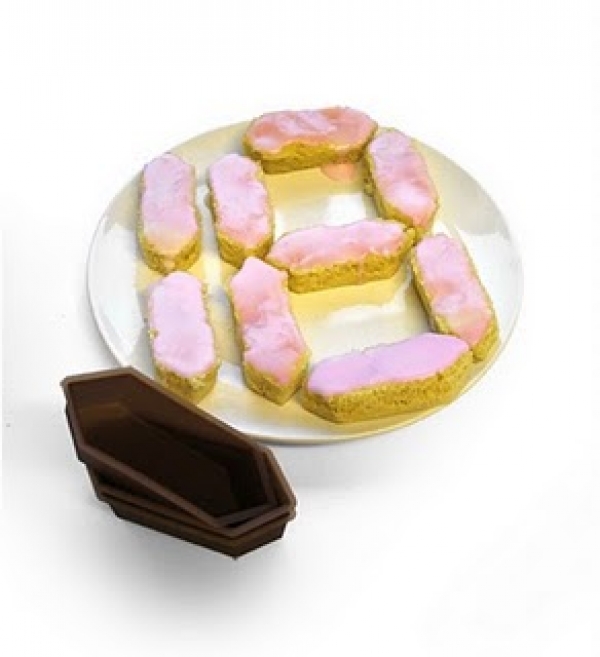 We have a very stimulating cake mold to shape. Digitally, all the numbers can be crafted according to the age or any other number which is significant to the occasion. It is definitely simple to bake and can even be cooked in a microwave.
3. Cakewich Silicone Cake Mold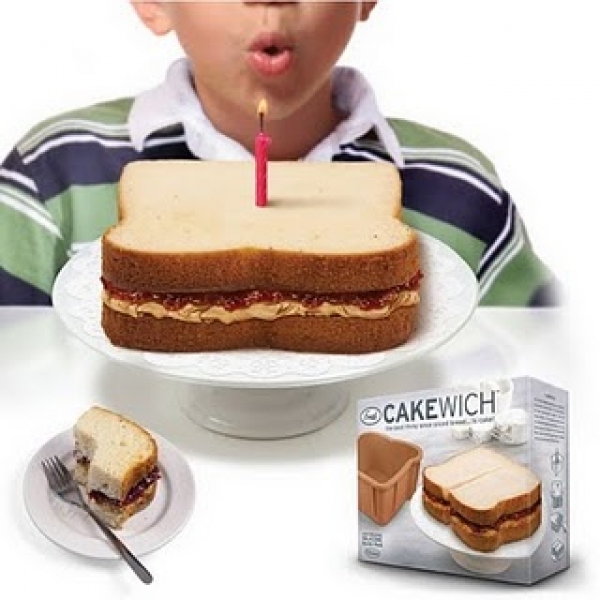 With your choice of fillings, you can make this very impressive Cakewich like Sandwich. Again, it is effortless. Bake and Slice!
4. Sandwich Cookie Cake Pan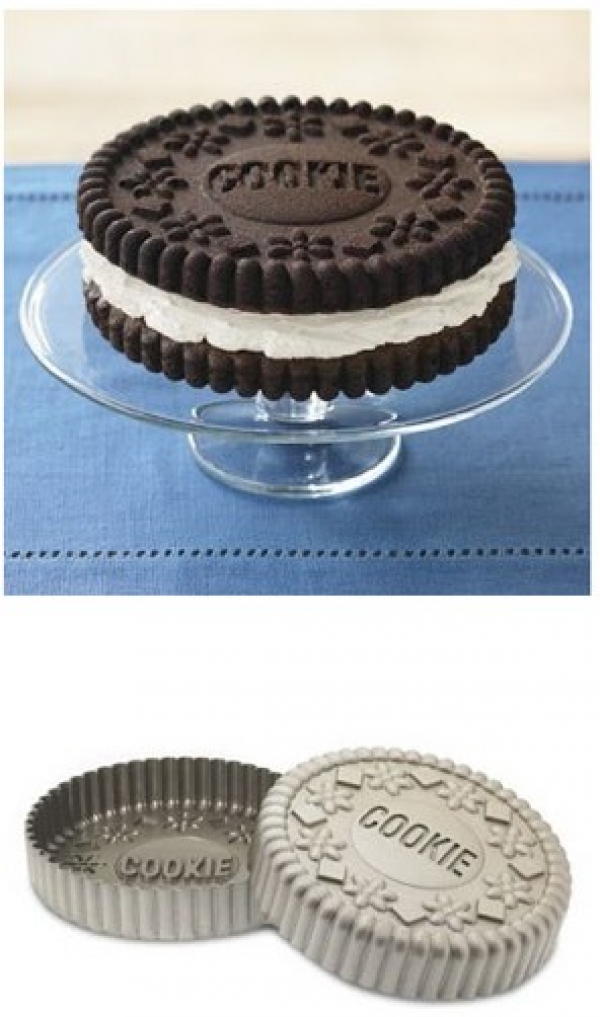 Everyone loves Cookies! And cookies that are as big as a cake are seemingly interesting. Bake it and slice it in two. It is always a welcoming idea when we think of whipped cream. Please put a heap of melange made up of cream filling to make it look like a Sandwich.
5. Giant Cupcake Pan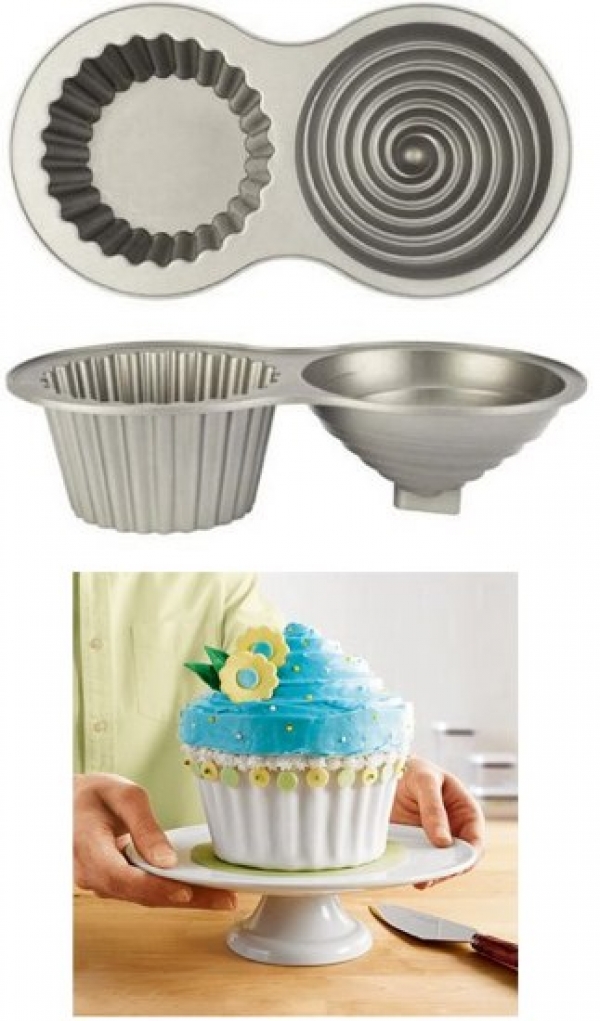 All and sundry adore cupcakes! Those little cupcakes remind us of our childhood. Get a larger than life shape of a huge cupcake with this giant mold. So now you can test many flavors and colors to bring out the child in you.
6. Fred's Peace of Cake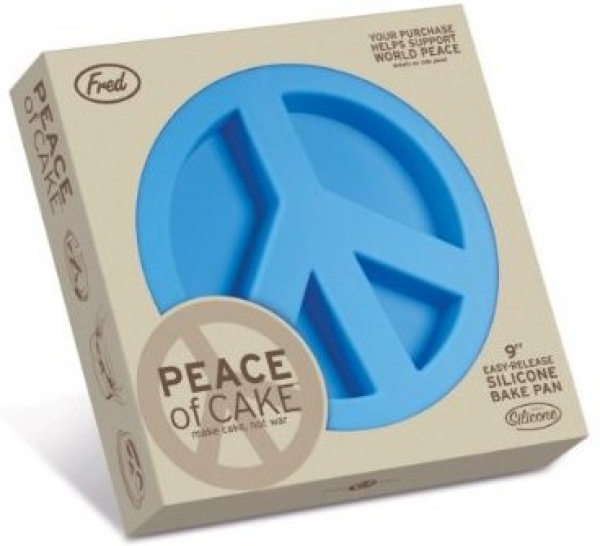 How tranquil the world could have been with this classic conceptual peace of cake. Dressed in white cream, this mold can look really like its name. Of course, we have room for flavor and color testing. A wonderful collage of thoughts is visible behind this innovation.
7. Teacup Cupcake Mold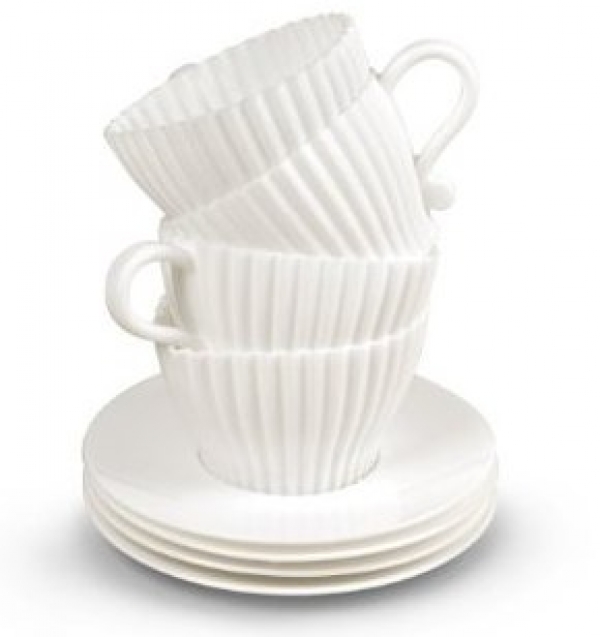 Cupcakes are a primitive art. Adding a twist to an old tale is a Teacup cupcake mold. This looks enticing especially with the saucer to it. This extremely admirable impression is visibly great to look at and easy to bake.
8. Norpro Cake-sicle Pan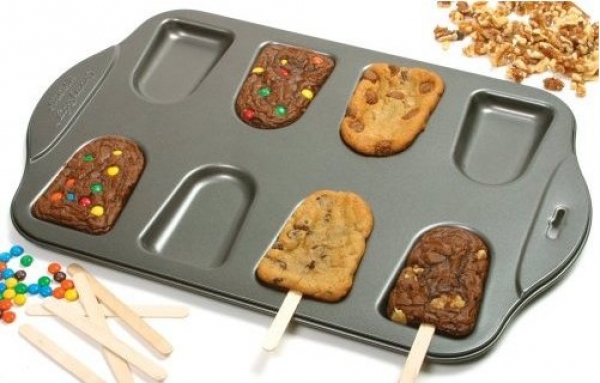 When it comes to spoiling your taste buds, Popsicles do strike our mind. When an ice candy mingles with a cake, we get cake-sicle. A very impressive design comes with an option of testing more than one flavor at one go. A lovely treat for the kids, it is again very trouble-free to bake!
9. Chocolate Bar Brownie Pan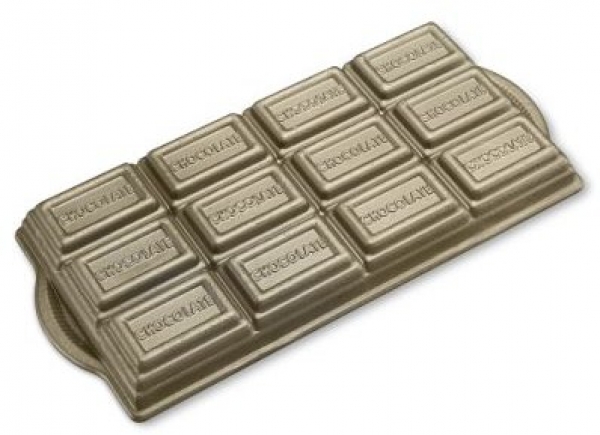 When fantasy meets brownie, we get a plain chocolate bar brownie. Bake it and break it into pieces to savor it with a gradual pace. 'Chocolate' grafted on every piece makes it well appreciated and celebrated.
10. Baker's Edge Brownie Pan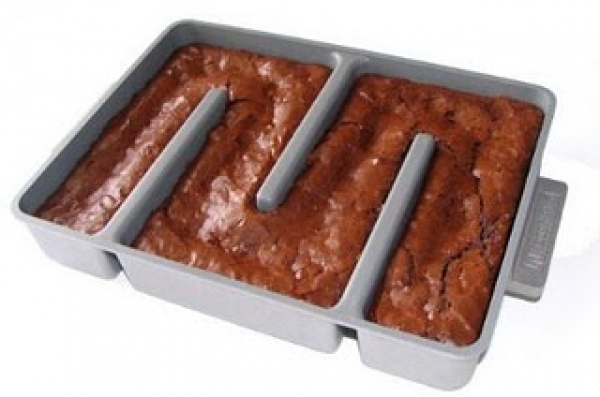 All along this mold, you will find a chewy rim. So no matter where you slice this one, you will end up with nothing but the best piece. Now you can have the much in demand piece and distribute it too.