Pairing a pasta with a wine is always a challenge. Find out some of the best wine and pasta combos to make your meal a success.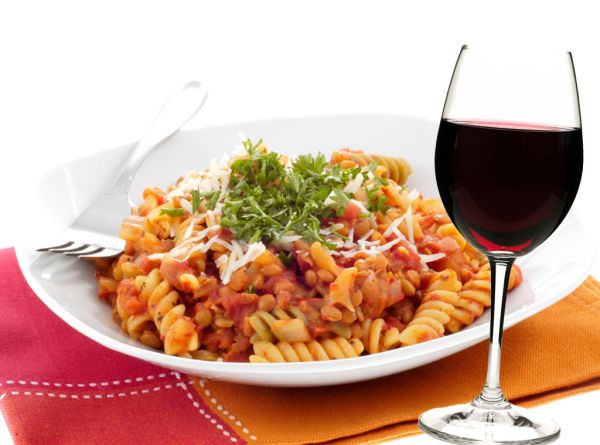 Fusilli with Summer Tomato Sauce and  Dolcetto: 2007 Poderi Luigi Einaudi Dolcetto di Dogliani
This medium-bodied, slightly tangy Italian wine is perfect with tomato sauce to fight the acids.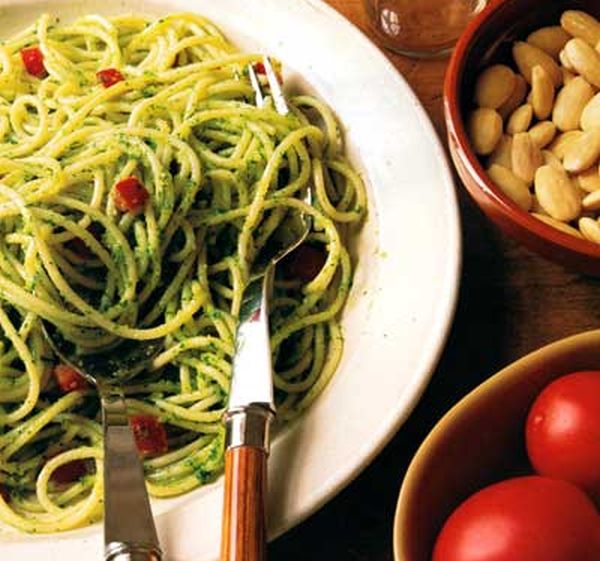 Spaghetti with Parsley Almond Pesto and  Pinot Grigio from Alto Adige: 2007 Brigl Sielo Blu
A simple white will go well with the pesto's richness and set off its herbal and nutty flavors.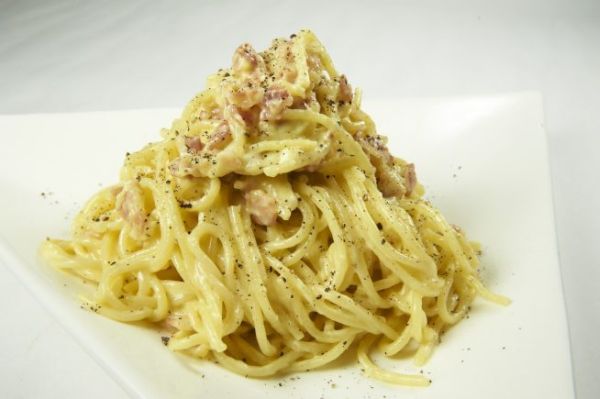 Spaghetti with Tomatoes, Basil, Olives, and Fresh Mozzarella and Valpolicella: 2007 Allegrini
This raw tomato-and-herb based sauce asks for a red wine that won't nullify its light flavors. Cherry-scented Valpolicella is thus perfect.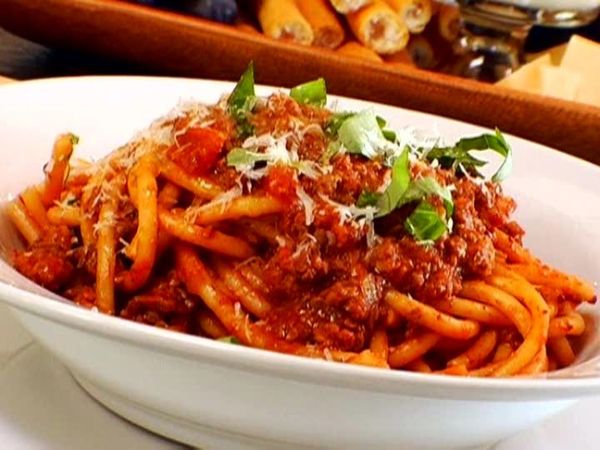 Perciatelli with Meat Sauce and Fontina and Rich Sangiovese-based wine, like a Rosso di Montalcino: 2006 Il Poggione
The sauce's cooked tomatoes demands a red with some punch, and the meat stresses one with some heft. A Sangiovese is one that leans in the direction of the richer end of the scale and is thus a good choice.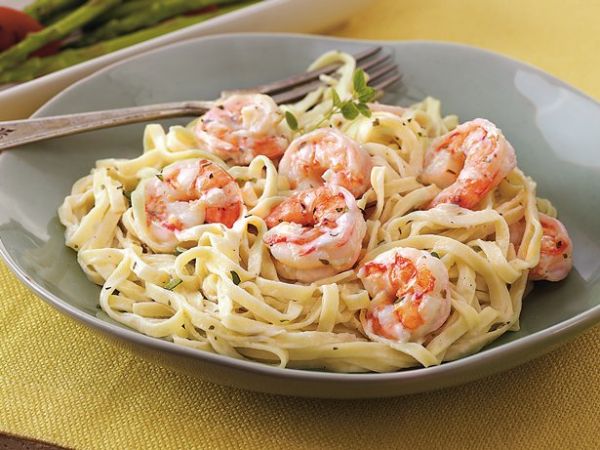 Linguine with Shrimp and Creamy Roasted Tomatoes and Pinot Gris: 2007 RoxyAnn
Pinot Gris has a creamy texture and beautiful citrusy flavors. It goes with both rich cream sauces and delicate seafood.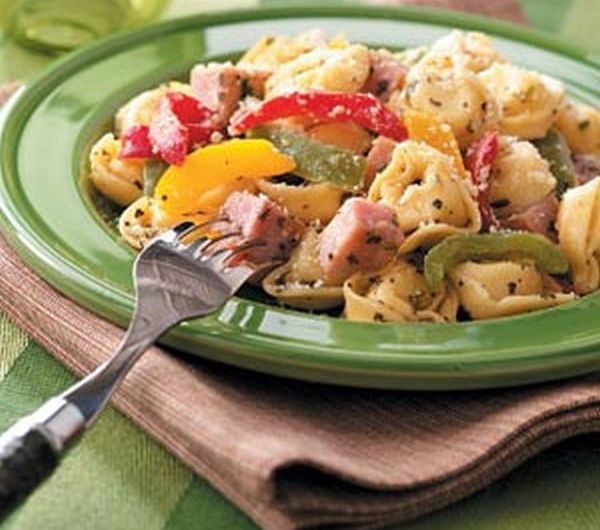 Tortellini with Ham, Peas, and Tomato Cream Sauce and Valpolicella Classico: 2007 Allegrini
A light, fruity, and very crisp Italian red will cut the sauce's creaminess and refresh the palate.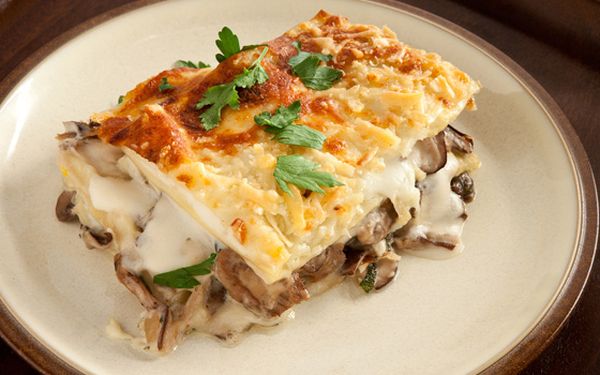 Lasagna with Mushrooms and Lamb Sausage and Barolo: 2005 Massolino
Barolo is a classic match for mushrooms and will also pair well with the lamb sausage.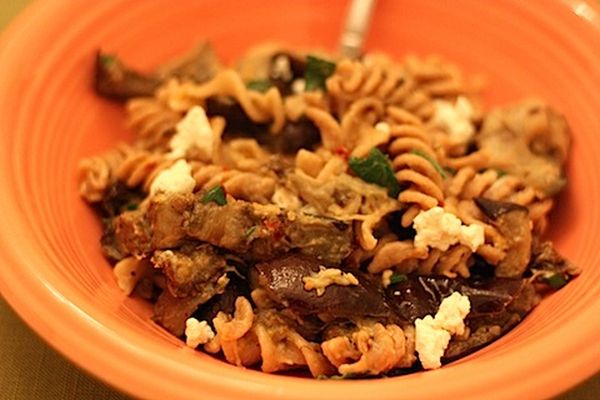 Fusilli with Roasted Eggplant and Goat Cheese and Ribolla Gialla: 2007 Dorigo
The Friulian white has a crusty floral nature that works well with the dish's spicy goat cheese.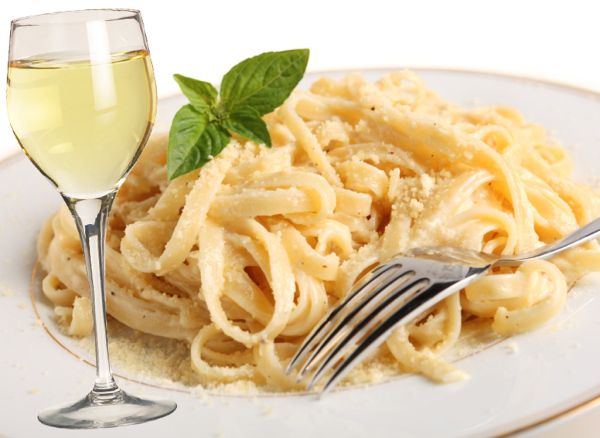 Three-Cheese Baked Pasta and Chianti Classico: 2006 Antinori Pèppoli
Chianti Classico is always a conventional partner for tomato sauces. It also has the richness to complement this cheesy baked pasta.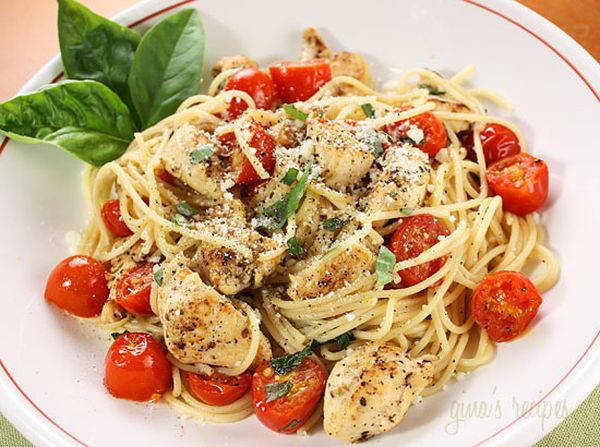 Spaghetti with Chicken and Thai Peanut Sauce and Kabinett Riesling: 2007 Joh. Jos. Christoffel Erben Ürziger Würzgarten
You will need something to offset the spices. A little bit of sweetness in this wine will balance the Asian spices .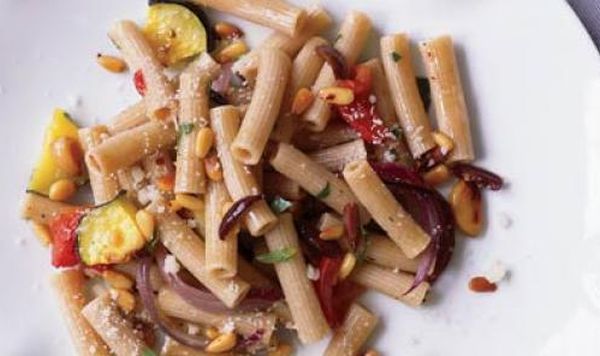 Whole Wheat Rigatoni with Roasted Vegetables and 2007 Wild Earth Central Otago
This dish's spicy olives, bright tomatoes, and rustic whole wheat pasta make it a great equal with a fragrant, simple Pinot Noir.