There's nothing like a long, refreshing cocktail to perk you up on a hot summer day.  Gin is the core ingredient in more recipes than any other spirit and has been used over the years in everything from a Blue Moon to a Yellow Daisy.  Today, Scottish gins are at the forefront of a modern gin revival, and Perthshire-based CLC Duchally Country Estate has recently created its very own Gatehouse Gin, launched in June 2019. Duchally Country Estate has its own botanicals garden and orchard with apple and plum trees, meaning ingredients can be locally-sourced and hand-picked. This gin distillery, Scotland's newest, has produced an exquisite Scottish gin based on juniper berries, red sweet apples and gooseberries, with a smooth and sweet taste that delights every drinker.
So, as the weather hots up, which gin cocktails for summer should you be trying?
Let's look first at the most simple but delicious of drinks – the Gin and Tonic.  It came into being in the 1800s, when expats in tropical colonies drank quinine, dissolved in carbonated water, for its anti-malarial properties, diluting its bitter taste with gin. For a refreshing twist that's proving popular in Scotland this summer, add a squeeze of grapefruit juice and a sprig of rosemary.
Scottish Gin – Ideal for Cocktails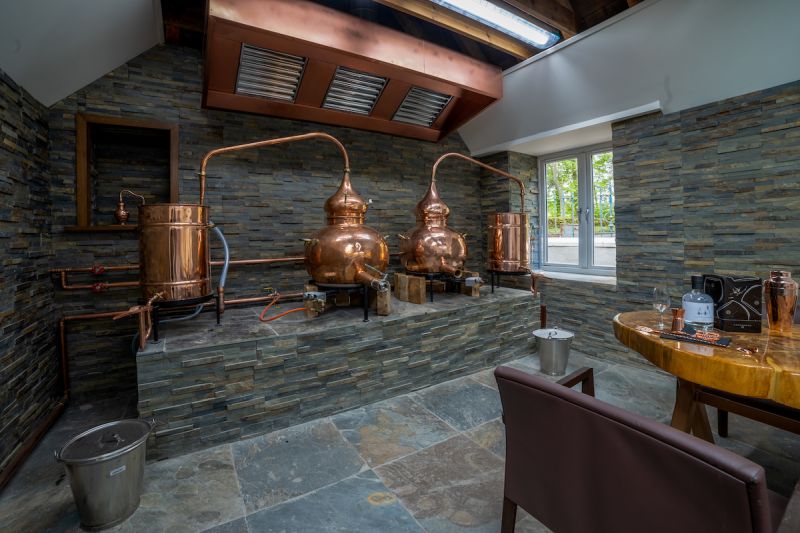 Scottish gin is an ideal base for cocktails because it's light, botanical and blends easily with all kinds of mixers.
For some classic gin cocktails for summer, there's always the Dry Martini – one part dry gin, one teaspoon of dry vermouth – but how do you like it, shaken or stirred?  Or what about a Gin Fizz–  two-parts gin, one-part lemon juice, a little sugar and a dash of soda water?  You could always try a Gin Sling – made with one-part gin, a teaspoon of sugar syrup and some chilled soda water.
If you're using CLC Duchally'sScottish gin, with its notes of apples and gooseberries, why not try an apple, elderflower and gin cocktail, by combining one part each of gin and elderflower cordial with four parts cloudy apple juice, and garnish with apple slices?  Alternatively, mix one- part gin with two-parts each of apple and orange juice, a generous dash of Triple Sec and a splash of gooseberry syrup, for two deliciously different gin cocktails for summer.
What's hot This Summer?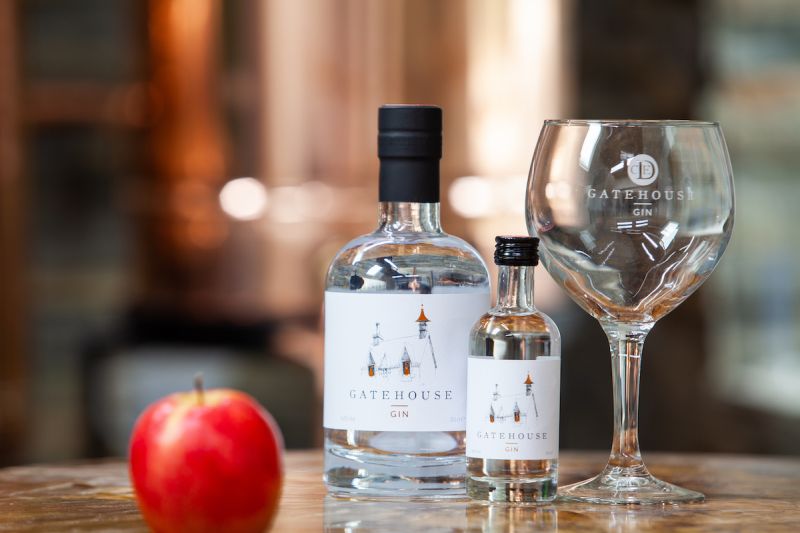 In Edinburgh bars this summer you can try some of the strangest sounding concoctions – such as the Yoga Mat & Cha, made with spit-roasted pineapple gin, yoghurt, almond milk, honey green tea, baking soda, lemon, sage and hazelnut.  Then there's Under the Seaweed, comprised of seaweed-infusedTanquery gin, tomato juice, Sriracha hot sauce, oyster sauce, Lea and Perrins and a sprinkle of salt and pepper.
One of the perfectly named gin cocktails for summer is a Summertime – which combines three parts dry gin with one-part lemon syrup.  Finally, as night falls, you could choose One Exciting Night – made of equal parts of dry gin, dry vermouth, sweet vermouth and orange juice.
But why stop at one, when you could indulge in several exciting nights in luxury resorts, Scotland – enjoying elegant accommodation, delicious cuisine and, of course, plenty of gin cocktails for summer!
Article Submitted By Community Writer