Name of the recipe: Krasnye Bliny Pancakes
Introduction: Krasnye bliny, also referred to as beautiful bliny, are tiny light pancakes served with melted butter, sour cream, and other garnishes such as caviar. Krasnye bliny pancakes belong to the Russian cuisine, which has now traveled to USA and Europe. This is a Russian traditional dish from the 19th century, which derives its name from the thin size of the pancakes. Russian people usually have bliny with various toppings such as sour cream, jam, syrup, salmon, and cottage cheese in their breakfast. These bliny pancakes being good appetizer are sometimes served before a main course and also during occasions and festivals in Russia.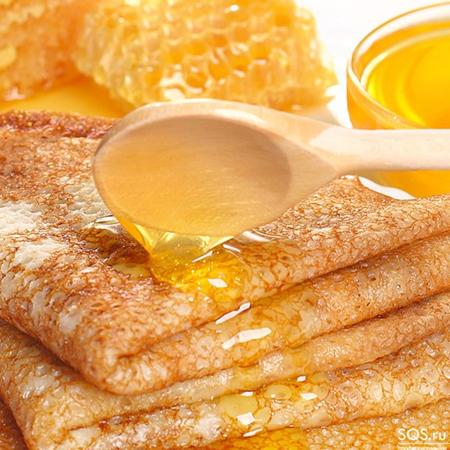 Recipe:
The word bliny originates from the Old Slavic "mlin" which means a mill. Bliny had a ceremonial significance among the early Slavic people since they symbolized the sun due to their circular structure. They were traditionally prepared at the yearend for honoring the rebirth of the New Year and new Sun. This custom was then adopted by the Orthodox Traditional Russians. Bliny is made from yeasted batter, which is kept for a while to ferment and is then diluted using cold or boiling water or even milk. The diluted bliny is called zayarniye blini. The Krasnye bliny is always made in a typical Russian oven. Actually, the Russians still prefer the baking process of bliny making, even though it is made by the pan frying process nowadays. Any kind of flour, wheat, buckwheat, oat, or millet, can be used in the making of bliny. Wheat is most commonly used flour. Bliny was introduced and popularized in the United States by the Jews who migrated there and brought this dish along with them.
There are three ways by which bliny can be prepared:
They can be consumed in the original form. Fruits such as grated potato, apple, and raisins and nuts like cashew can be added to the batter. This type of bliny is famous in Eastern Europe and has a very solid stuffing.
Smearing of butter, cream, honey, caviar, or jam is done on the bliny. These are rolled or folded. Bliny filled with caviar is popular in Russian parties.
The bliny may also be filled with cottage cheese, fruit, jam, potato, farmer cheese, cooked chicken, cabbage, bean sprouts and even onions. It is then rolled and baked. Such a bliny is called nalysnyky.
Complexity level: Easy
Time taken: 35 minutes
Ingredients:
3 Half cups all-purpose flour
3 tbsp warm water of 105°F
Half packet of Yeast dry
Three ¾ cups milk
1 tbsp sugar
Half cup heavy cream
1 egg white
2 egg yolk
1 tsp salt
4 tbsp-unsalted butter that is melted and cooled till just warm
Process:
In a small bowl, mix one cup flour, warm water, one teaspoon full sugar and yeast. Mix it well to make a smooth dough and then keep it for fermentation in a warm place for 15 minutes. Take a large mixing bowl and add half tablespoon of sugar, two cups of flour, milk, yeast mixture, and salt. Mix it well. Beat the mixture by hand for four minutes. Then cover it and keep it in a warm place for 1 hour.
Mix the butter, egg yolks, and the remaining sugar and add it to the batter. Beat this mixture for 3 minutes in an electric mixer or for 8 minutes by hand. It should be ensured that the batter is well mixed and has a thin and smooth texture. There should not be any unmixed solids in the batter, as it will ruin the pancake's taste.
Separately, whip the egg whites and the cream until it becomes very stiff. Fold in the cream followed by the egg white. Make sure that they blend well. Cover it again and keep for 45 minutes for fermentation. Now grease the skillet with butter. Heat over medium flame. Pour 2 tablespoons of the batter or as per requirement onto the skillet. Tilt the pan and spread the batter evenly. When the corners look crisp and brown and the center looks dry, overturn it using a spatula. Cook the other side for at least 1 minute. Remove the bliny from the skillet and put it on a plate. Add a glob of sweet butter on top. Stack them one on other. To serve, stuff them with any stuffing of your choice and fold it into a triangle.