HelloFresh and Dinnerly are both popular meal kit delivery services that can make your evenings so much better with easy to cook, healthy meals delivered right to your door each week.  Each meal delivery service has their own different meal plans, pricing, and recipes to choose from, making them both unique.  Both meal delivery services HelloFresh and Dinnerly can help you save money and eat better meals every week, but it depends on what else you are looking for to help you make the decision about which service would work better for your family.
HelloFresh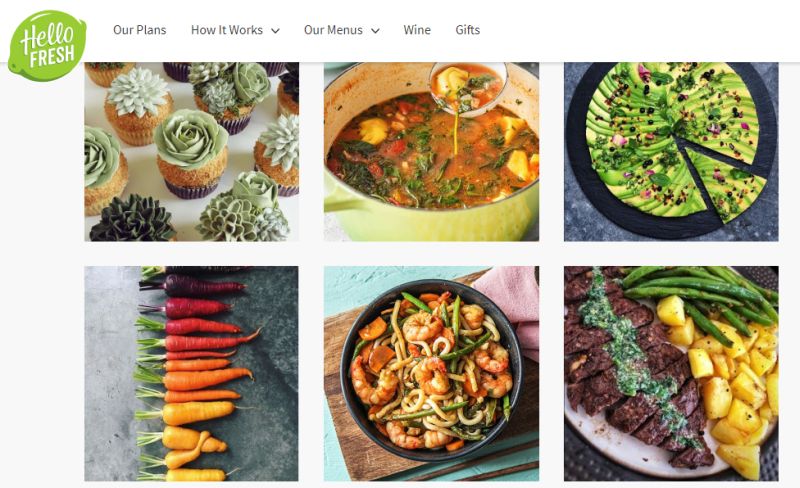 HelloFresh is one of the best known meal delivery services around, and the selection of meal choices offered are plentiful.  HelloFresh allows you the opportunity to customize your meal plans either through your computer or smart phone, with high quality ingredients that are sourced from local farms and orchards to bring you the highest quality produce.
HelloFresh offers three different diet selection plans: the classic plan, which features the most weekly recipes, the family plan, which is designed for even the pickiest of eaters, and the veggie plan, which caters to those who are trying to eat more vegetables or who follow a vegetarian diet.  After that, you can choose to cook recipes for two or four people, and select how many days per week you'd like to cook, up to four meals per week.  Pricing differs per plan, how many servings you'll be cooking, and how often you will be cooking – but begin at $7.99 per serving for the classic plan.  HelloFresh is also flexible, giving you the opportunity to skip certain days or even a whole week, if you aren't up to cooking.
HelloFresh has a large selection of meals to choose from weekly – one of the biggest around, and features hits such as creamy dill chicken, steak fajitas on the grill, toasty pesto gnocchi, cranberry pineapple pork chops, and parmesan crusted chicken. Click here to find the latest HelloFresh codes.
Dinnerly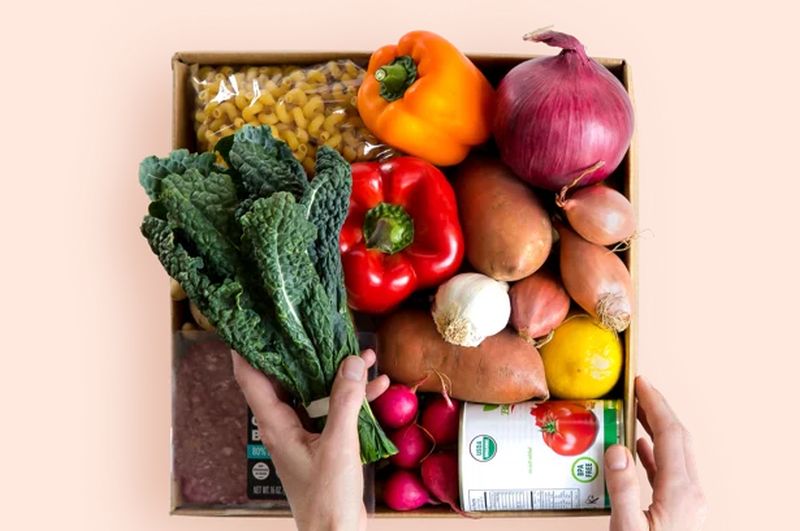 Dinnerly is another meal delivery service that is similar to HelloFresh, but also has quite a few differences.  Dinnerly is a meal delivery plan that prides itself on giving you and your family simple, straightforward meals that are easy for you to cook and are on the table in a snap.  Dinnerly can keep its prices lower by offering digital recipe cards, easy to open packaging, and even meals that are easier to prepare because of a smaller amount of ingredients (which makes it perfect for families, as there's nothing fussy here!).
The plans cost $5.00 per portion, and you can choose between two and four servings with three recipes each week.  While Dinnerly does not offer any strict diet plans in their menus, there are tags on each recipe which you can use to help you select what you would like to cook each week.
Some of Dinnerly's recipe offerings include Summery Chicken Panzanella, Thai Chicken Noodle Stir Fry, Skillet Margherita Pizza, and Instant Risotto with Asparagus and Beans.
Both Dinnerly and HelloFresh offer a wide variety of recipes each week, but if you like a most customized approach, HelloFresh might be the best option.  On the other hand, Dinnerly offers quicker, easier to prepare meals that will appeal to a wider variety of people (and children!). Click here to find the latest Dinnerly codes.
Article Submitted By Community Writer