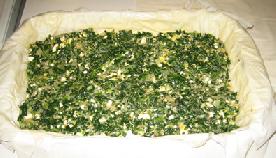 There had been so many delicious recipes with cheddar cheese and other processed forms so I thought of creating the same magic with the cottage cheese. You can bet on the taste of cottage cheese, when paired with spinach, peas, meats and even turkey…tastes yummy. Let me share with you my favorite cottage cheese recipe: Cottage cheese dumpling in spinach sauce.
Ingredients:
For the dumplings:-
2 cups grated cottage cheese
1/2 cup grated potatoes
1/2 cup corn flour or rice flour
1/4 tsp pepper
1/4 tsp dried oregano
1 tsp kosher salt
1 egg yolk
For the sauce:-
3 cups pulverized spinach
1 tsp crushed garlic
1 tsp crushed ginger
Chopped shallots
Cayenne pepper
Olive oil
Salt to taste
Method:
1.Combine cottage cheese, potatoes, egg yolk, and corn flour or rice flour with all the seasonings.
2.Wet your palms and spoon in some mixture to make balls out of it.
3.Place these balls in a steamer and steam the balls for 30 minutes
4.After the dumplings are cooked shallow, fry them and keep aside, until the oil is drained.
5.In another pan fry shallots, ginger and garlic until brown, add spinach sauce, cayenne pepper and salt and cook until spinach changes its color
6.Add the fried dumplings in the spinach sauce, and stir in some cream for the garnish.
With spinach tasting great this winter, go for this pairing and enjoy the recipe. I could not click a photo while I made it, so I am giving you a photo that might give you an idea how it looks like..