With an endless combination of pizza ingredients, you can enjoy different mouth-watering flavors. Taking few right ingredients and making toppings for your pizza, you can get the best flavors. It completely depends on you the flavors you want for your pizza. If you are not getting the right ingredients for topping your pizza, below are some of the best combinations of pizza toppings, which you would like to eat again and again.
Spicy sausage and caramelized onions pizza
Start by caramelizing onions, heat oil and butter in a pan. Add onions, pepper, and salt, cook, and stir it until it is soft and caramelized. Cook it for at least 15 minutes and add little vinegar to it. Now place dough in the pizza tray evenly and brush some oil over it. Now top it with sausage, parsley, pepper, caramelized onions, and mozzarella. Break the sausage into little pieces before placing it on the dough. Put pizza in oven and bake it for until cheese melts and crust is golden brown. Take pizza out, cut into pieces, and serve hot after putting some melted cheese over it.
Sun dried tomatoes and goat cheese pizza with pepperoni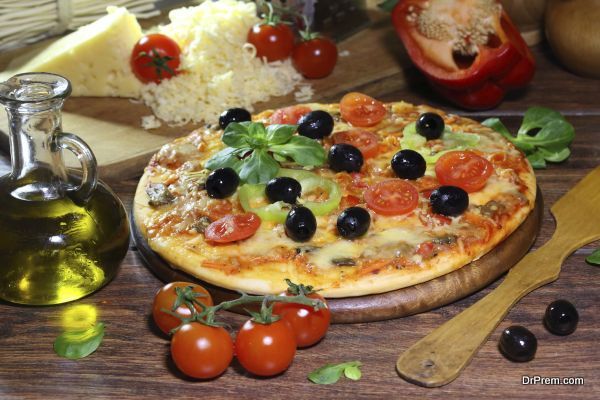 Begin by taking pizza dough and brush some butter over it. Place the dough over pizza tray and layer it with goat cheese. When the dough is covered with cheese, pour some tomatoes sauce over it. Now layer it with sun-dried tomatoes evenly. After that, put some pepperoni over it and sprinkle some salt and pepper to add taste. Now put the tray in oven and let it cook for some time until cheese melts and crust is brown.
Cheese, rosemary, and pepperoni pizza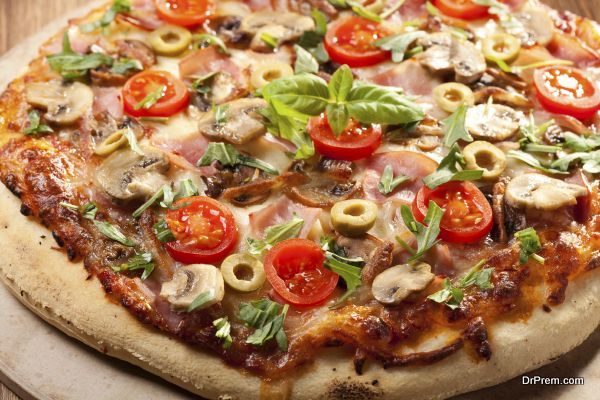 With this topping combination, you will get the tangy flavor, as it has cheese and rosemary along with rosemary. Begin by taking dough for pizza and put it in pizza tray. Now layer it with good amount of cheese, so that you get the cheesy flavor to cut down the spiciness of pepperoni. Now, place pepperoni on all the sides and even in the centre of the pizza. Sprinkle some salt, pepper, and handful of rosemary. Now take the pizza tray, put it in the oven, and bake until the crust is brown and cheese melts. Pull the tray out and serve immediately. After eating it you will feel it is one of the best topping combination.
Rosemary chicken potato pizza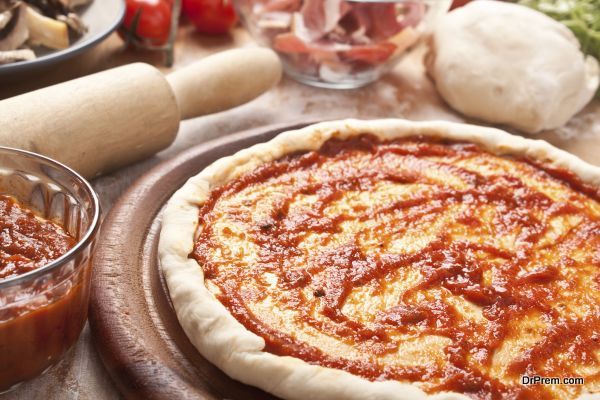 Make rosemary potatoes first. Combine potatoes with oregano, rosemary, olive oil, pepper, salt, and garlic. Mix them well and put it in oven for baking until they are little soft. For making chicken, take chicken breasts and marinate it in garlic oil for fifteen minutes. Now grill it and cut it into small cubes. Take pizza dough and place it in pizza tray evenly. Now brush some butter over the dough. After putting butter, put some mozzarella over it and then place grilled chicken small cubes. As you have placed chicken, sprinkle rosemary and oregano and layer it with rosemary potatoes. Transfer pizza to oven and bake for fifteen minutes. When the crisp is brown, take it out and serve hot.
Experimenting while making pizza, you can get the best flavors for your pizza. When you go to the kitchen next time, just make sure you have right ingredients for topping your pizza. This way you can add variety to the pizza making a new and better flavor.