Special occasions are always the times when people want to prepare delicious items for their loved ones and Christmas is one such occasion. Cookies are the favorite for all age groups as they can be prepared in varieties and satisfies every ones tastes. It becomes easy for you to gift it also as people love home made cookies. Usually baking cookies is pretty easy and you can involve your entire family into the task by asking your grown up kids to help you in making the dough and the little ones to roll it out.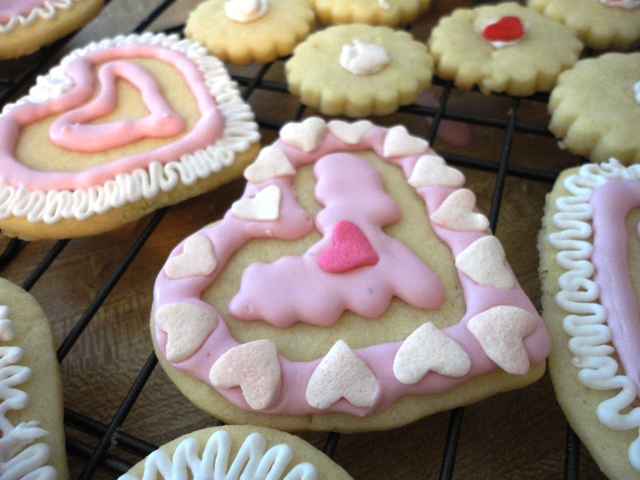 Here is a list of the homemade cookies that can be easily prepared on the eve of Christmas.
1. Sugar cookie and butter spritz cookie
When involving the children, it requires a lot of efforts to keep them interested in cooking delightful recipes. One such cookie is the sugar cookie. All that the kids have to do is to sprinkle some sugar on the dough. Another cookie which the children would love to get themselves involved is the butter spritz cookie. This cookie is made in such a way that it has various interesting shapes.
2. Linzer cookie
If you are a bread lover, you have to try baking the linzer cookie. It is basically a bread cookie which is served as sandwich with either jellies or jams in between it. You can also have the christmas symbols on these cookies.
3. Rossette cookie
For those who are very traditional, the Rosette cookie is the best option. With the Rosette Iron, you can make it in shapes like holly, etc. It will be very traditional and apt for christmas. It tastes batter when you fry it deeply.
4. Neapolitan cookie
Do you love to have different flavors in one cookie? Try out the neapolitan cookie! It can be made with three flavors. All you have to do is to make three flavored doughs and just bake them together.
5. Thumbprint cookie
This is another interesting cookie which can be made with the help of children; the Thumbprint Cookie. Once the cookie is baked, you have to push your thumb on it with either jam or jelly. You can also use frosting on the cookie.
6. Ginger cookies
During a cup of tea or coffee, this cookie really comes handy. On a cold winter afternoon, during christmas, the ginger cookies is the best one. You can eat it while watching a movie or a small christmas party for the kids. This soft cookie melts in your mouth and makes you feel like you are enjoying the occasion.
7. Biscotti
This Italian delicacy can be baked in many many flavors like cinnamon walnut or double chocolate. The Biscotti goes well with tea and coffee. It is also easy to gift the biscotti to relatives who stay abroad as they are sturdy and can also be shipped easily.