The Origin: Philippines
A popular high protein snack savored across the Philippines as a street food and a beer-sides, balut is also a well known everyday food in many parts of South East Asia (including Vietnam, Thailand, Cambodia, Laos, etc.).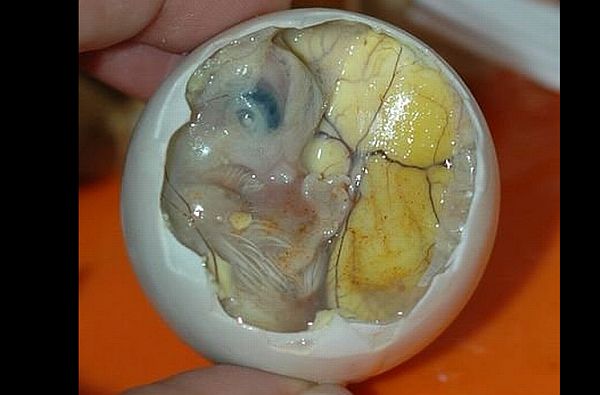 The cuisine
Balut, a fertilized duck or chicken egg containing an embryo (almost developed) inside it, comes from a the everyday Filipino cuisine and is among one of the most interesting South Asian delicacies. The Balut, often served hot in many pubs across South East Asia with beer, is boiled to be eaten directly from the shell with a pinch of salt and pepper that may be sprinkled as per taste. Some variations also include serving the Balut with a thick sauce and/or adding chillies and vinegar depending on the taste.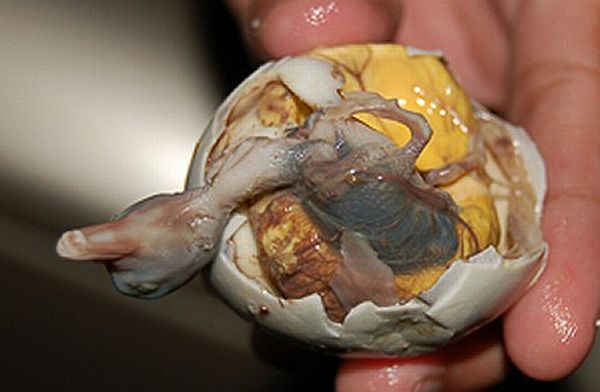 The wacky tinge
So, what is so different about a Balut? Well, you might have had eaten the best chicken delicacies and the most exotic eggs from several cuisines across the globe. But ever eaten a chick yet to be hatched? Well, that is exactly what sets a Balut apart. It is a semi developed chicken (or duck) embryo, boiled and eaten directly from the egg shell!
Balut eggs are manufactured on a small scale industrial basis by picking the perfect eggs fit for incubation. These are required to kept warm in the sun and bamboo baskets (heated using bags full of hot polished rice layered alternately) for several days. They are carefully observed for another couple of days before being dispatched to the markets. These are then purchased by locals, restaurants, street vendors to be cooked and sold or exported to outside markets within their expiry period. Now that's the wacky tinge!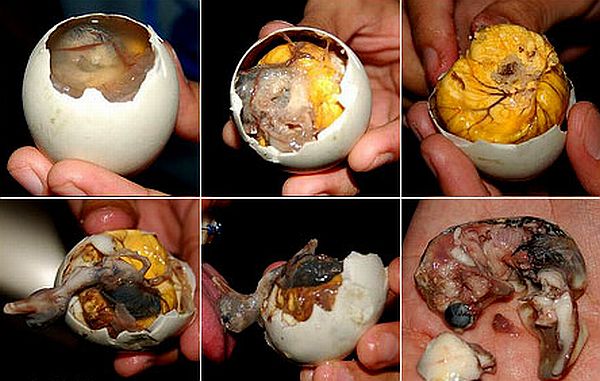 Ingredients
Balut Eggs (chicken or duck) – 4 nos
Water (to boil) – a pot full.
For the sauce (optional) :
2 Green bell peppers – sliced.
1 medium onion – chopped
olive oil (or vegetable oil) – 2-3 table spoons.
Cornflour – hand full
Spring onions – chopped.
Soy sauce – 2 table spoons
Green Chilly sauce – 2 table spoons
Tomato sauce – 4 table spoons
Salt to taste.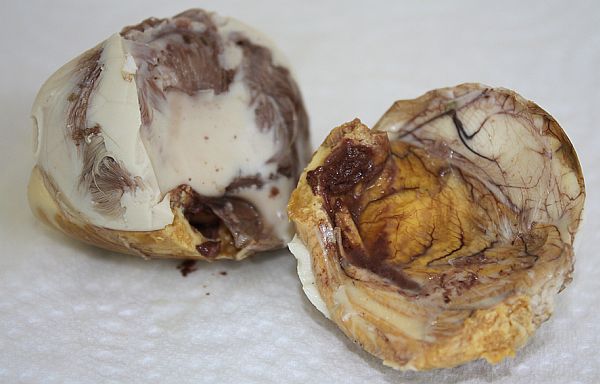 Process
Bring water to boil and dip the balut eggs (easily available in Asian Markets) to simmer for 4-5 minutes.
Heat oil in a pan and add the chopped onions to brown fry them.
Add bell peppers and stir fry for a minute.
pour in the generous amounts of tomato sauce, chilly sauce and soy sauce to toss fry and blend the mixture.
Take one tablespoon of cornflour in a cup and add some water to obtain a thin solution.
Add this paste to the sauce mixture for obtaining a thick gray.
Add a pinch of salt (optionally even white pepper powder) to taste.
Now add the Balut eggs and let simmer for a couple of minutes.
Garnish with fresh cut spring onions and serve.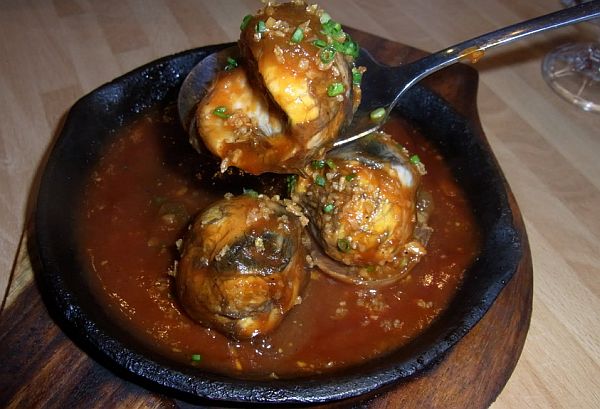 Heath benefits
Balut contains very high amounts of protein along with other nutrients. Baluts are considered to be very healthy patients with cardiovascular related problems. The health benefits delivered by this exotic delicacy have led for it to be categorized as a aphrodisiac.