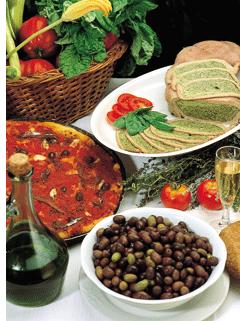 The Spittoon blog presents the wine of the year – Glen Carlou Syrah.
The Panama Gourmet Blog gives a garlic package this weekend.

Chef Shane is up with an Alaskan seafood recipe – Alaskan Salmon and spinach soup.
The Slashfood blog is bringing in the heat with a round-up of a variety of Soups.
The Seattle Bon Vivant blog goes for mega food bytes in the food and wine articles.
Kitchen Chick has finally revealed the name of the kitchen griddle.
The passionate cook blog is cooking Gordon's Caesar salad for a cruchy weekend lunch.
The Super Chef Blog preserves food forever through Food Art.