Bourbon, the iconic American spirit, has become the drink of choice for many whiskey lovers. The evolution of distilling the 51% corn whiskey is part of our country's heritage. Drinking a perfectly aged bourbon is an appreciation of American history. People love its sweet flavor profile mixed with hints of charred oak.
There's something to be appreciated about a drink that improves with age. The meticulous care distillers take to rotate barrels of bourbon, as the weather changes over the years, is held in high esteem by alcohol enthusiasts. Lucky for bourbon lovers, San Diego has some great bourbon joints that source and stock rare and unique bourbons from across the country. Take a look at this list of five spots in San Diego that every bourbon lover needs to visit.
1. Neighborhood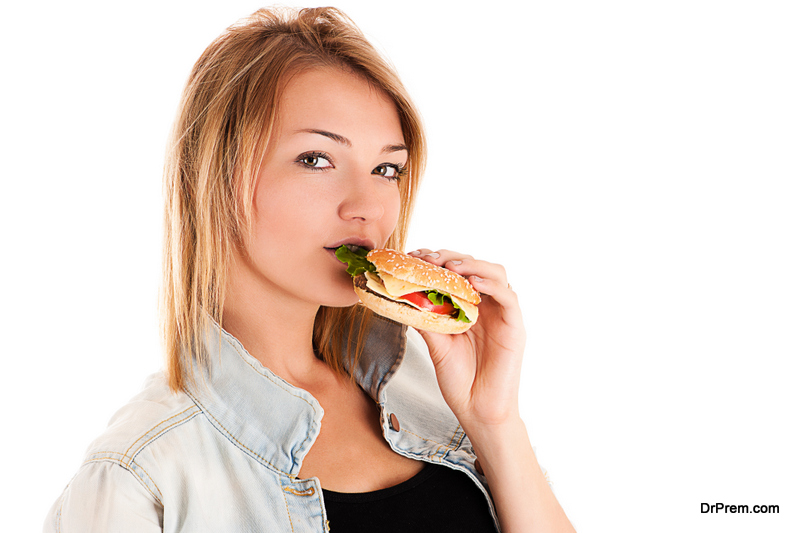 This downtown eatery started getting noticed for its delicious burgers, but more and more people are coming back for the bourbon. Neighborhood has the feel of an English gastro pub with hearty food options and a friendly atmosphere. As you walk in, you can tell they're serious about their drinks.
The establishment also boasts a wide selection of bourbons and draft beers. If you can't decide what you want, just tell your waiter and they'll bring you an entire flight of whiskey so you can have a bit of everything. You can make your way through some great bourbons while you take down a plate of fries with blue cheese crumbled on top.
Neighborhood lives up to its name as you can tell tons of locals love to hit it up for happy hours. The sidewalk patios are great for those beautiful San Diego evenings.
2. Jsix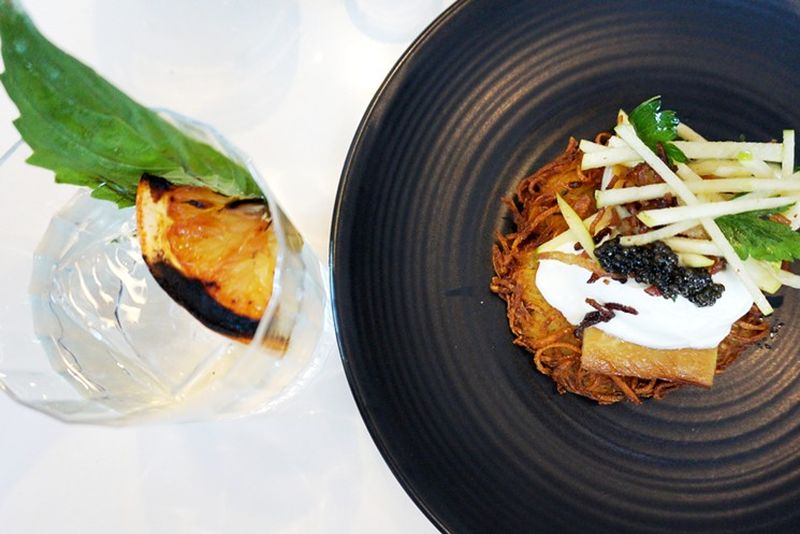 Jsix has been an eating and drinking staple in San Diego for years. The Gaslamp eatery has made its name focusing on sustainable food under the direction of Executive Chef Christian Graves. There's even a garden on the roof they use for herbs in the kitchen. Graves likes to talk about how he uses love as the secret ingredient in his short ribs, house-made vinegar and impressive charcuterie plates.
It's evident a lot of love goes into the drink options as well. Jsix tailors a drink after each region of the United States, and no surprise the West's drink is their version of the classic Old Fashioned. House-made syrup infused with bacon, cayenne, and cinnamon is mixed with orange, angostura bitters and your choice of bourbon.
3. Ballast Point Brewing & Spirits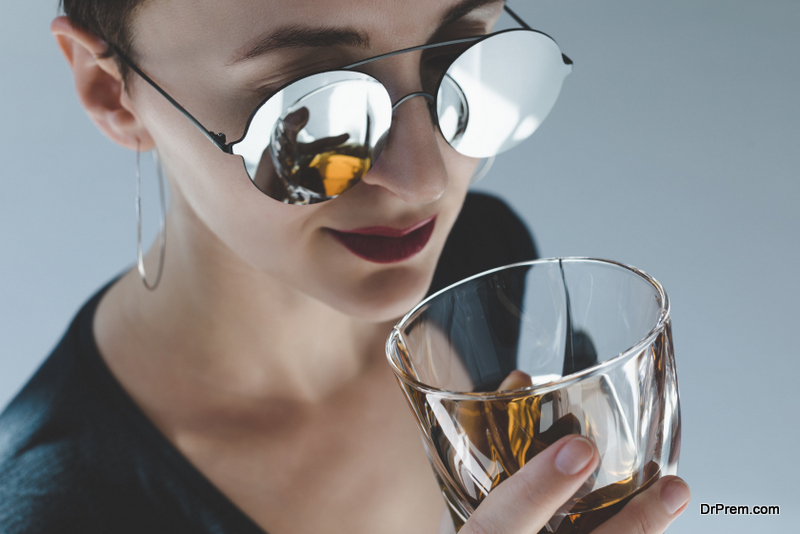 With so many breweries in San Diego, the most forward-thinking owners are turning to spirits to stand out from the crowd. Craft breweries are more and more adding a wide variety of spirits to their menus to draw in more bourbon and whiskey lovers. The great thing about Ballast Point Brewing & Spirits is they have the best of both worlds. You can sample a great selection of craft beers from around the world and run into some pretty exotic bourbons.
If you want to straddle both worlds, they make beers that are aged in bourbon barrels. Their webpage boldly proclaims that they are "in search of flavor", and their products are the result of an obsession with ingredients and techniques. Ballast has four locations across San Diego, including in Little Italy and Miramar, so there's always one close by.
4. Bull and Bourbon Steakhouse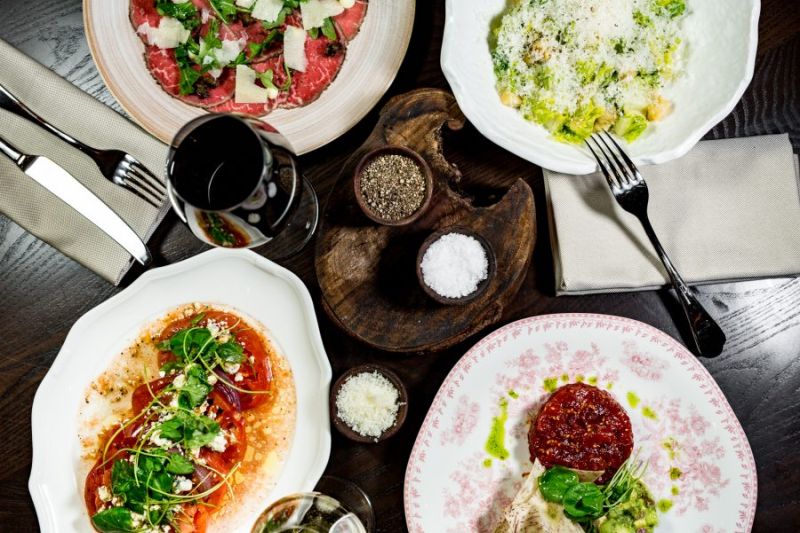 Tough to beat the combination of a premium steak with some high-quality bourbon. That's exactly what you'll get at one of the best San Diego Steak Houses to arrive on the scene in recent years. Bull and Bourbon is the newest anchor restaurant in the Sycuan Casino & Resort expansion. Owners spared no expense, bringing in veteran fine dining Chef Aldo Negrete. The restaurant's décor is refined and offers the perfect setting for a nice steak meal.
Bull and Bourbon dry ages its beef on site and mixes in other innovate dishes not typically found on upscale steakhouse menus like premium sushi rolls and small plates. The bourbon selection is no slouch either. The restaurant boasts over 70 kinds of bourbon at the bar with an innovative list of cocktails they go great with.
The restaurant's bourbon connoisseur will walk you through the best choices to drink depending on your favorite cut of steak. It's not only bourbon at this joint either. There's a long list of local and international wines and classic cocktails.
5. Aero Club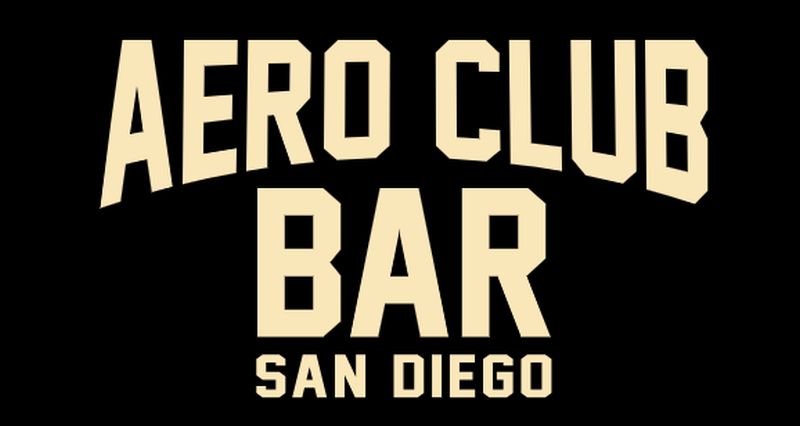 If you're a bourbon diehard, then Aero Club needs to be on your radar. It's a small hole in the wall by the airport off of the freeway in Mission Hills. Next time you have a flight, leave a couple of hours early and tell your Uber driver to stop at Aero Club. All we should need to tell you is that it's been open since 1947 and has over 800 different whiskeys. There are premium bourbons you won't find most places. The lack of fancy décor or gourmet bites is even more of a draw to the most dedicated whiskey aficionados.
The dive bar aesthetic is a wonderful throwback to days gone by. Don't worry, the prices match the décor, so you'll get your fill without breaking the bank. The friendly folks behind the bar will gladly help walk you through different bourbon options as you saddle up and chat with other folks inside. If you're up for a bit of fun, ask the bartenders for a blind challenge flight.
Conclusion
San Diego is doing a good job keeping up with growing local thirst for bourbon. Bourbon aficionados love the heritage of American-made bourbon, and it tastes great too. The city's got whatever you're looking for. San Diego has a lot of options for long-time connoisseurs and those new to the drink. Start by visiting these five top spots and branch out to see what else the city has to offer.
Article Submitted By Community Writer