Appetizers, as the name suggests are small and simple food items which are normally served before the main meal. One of the reasons why people choose to go for appetizers is to suppress the hunger. They are light snacks which are served in moderate quantities. In some cases like a cocktail party, you will only find appetizers on the menu. Every country has their own set of appetizers and the same is applicable in the Mexican cuisine as well. In this article we will check out some of the most popular Mexican appetizers .  Ranging from spicy and tangy salsa to crunchy tostadas, the Mexicans have it all in their list to quaint your taste for appetizers.
Mexican Cuisine: A blend of culinary influences
Mexican cuisine is combination of culinary heritage; and, linguists call a part of this adaptation as Tex-Mex or Mexican cuisine created to suit the taste of Americans. The Spanish colonization and conquest had made its way to the Mexican kitchen. The Aztec and Mayan civilization have their own influence in the Mexican cuisine.
Peru has given Mexican cuisine Ceviche. In Peru Ceviche is a cocktail of shrimps, roasted kernels of maize, corn-on-the-cob, sweet potato and seaweed. However, its Mexican version is shrimps sans the main ingredients; this is tossed with the Peruvian mix of limejuice and onions and seasoned with the Mexican salsa.
Flan is handed down by the Spanish colonizers, which is a version of the Caramel pudding or the Creme Brulee; and it is made of the good old pudding base made out of milk and eggs. The only difference that it is boiled in Bain Marie or a double boiler arrangement.
Churros again are an adaptation of the Spanish doughnut. But, it is called churro as it is squeezed out of a churrera or a syringe and therefore has a ridged surface; the cinnamon adds the flavor to the Churros and is also the finishing touch. In Brazil it is served with chocolate and caramel.
The Mexican pizza is a gift of Italy, where the toppings are different with beans, jalapenos; and sometimes it is made with cheese folded into tortillas and topped with tomato sauce. So guys if you want to know about this great blend of ethnic cuisines in the Mexican cuisine the get hold of the Mexican cookbook at which will give you exclusive authentic and fusion recipes in the Mexican cuisine.
5 easy and delicious Mexican appetizers
1. Mini Corn Salsa Tostadas: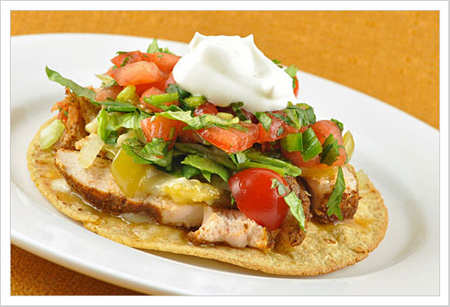 Tostadas are one of Mexico's most famous and sought after appetizers. They are small and just perfect to be served as appetizers. Tostada is a Spanish word for toasted. Tostadas are small, round, thin and crispy appetizers, which are mainly made of corn tortillas and they appear as mini fried tortillas. Tostadas are also sometimes termed as nachos in Tex-Mex cuisine. These are primarily made when the tortillas become too stale to be folded into tacos. They are cut into small pieces and are then fried in a pool of boiling oil until they turn very crispy. These crunchy appetizers are very versatile, as they provide the option of altering and changing the toppings according to different tastes. Tostadas can be topped with many kinds of vegetarian as well as non vegetarian toppings, but corn salsa topping is one of the favourite among other toppings.
2. Zesty Salsa Mexican appetizers: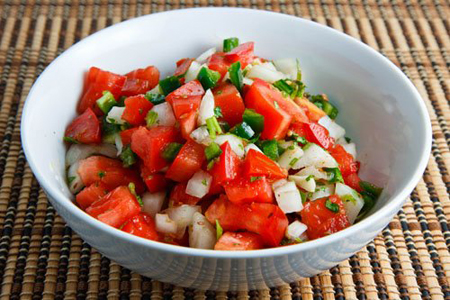 A Mexican necessity, salsa is mainly an uncooked sauce that is almost compulsorily served with tostadas, steak, tacos, fajitas, chimichangas and even with pinto beans. Salsa is a type of sauce, which has many variations to it and can be prepared in a variety of different ways. But among all of those salsas, the Pico de Gallo or the tomato, onion and chili salsa is the most famous recipe. This dish can be either made of canned tomatoes or even freshly chopped tomatoes. So, serve a bowl of salsa with nachos and see it disappear in the blink of an eye.
3. Mini Beef Chimichangas: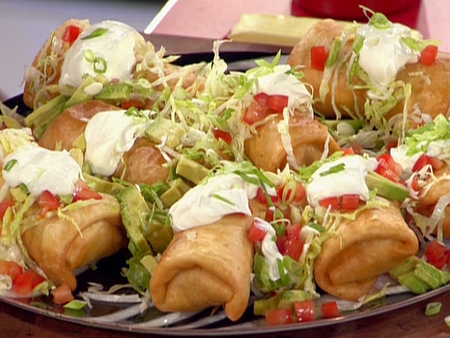 Chimichangas are fried appetizers which are very popular in the Mexican states of Sonora and Sinaloa. Tjhese are primarily deep fried burritos that are also sometimes popularly known as chivichanga or chimmy chongas. They are available in the United States of America, are mainly of the same size as a burrito; but mini chimichangas are only available in the Mexican state of Sinaloa. The Chimichangas are famous Mexican appetizers which are mostly filled with shredded beef, chicken, cheese, rice or machaca. Serve these cute little beef chimichangas with salsa, guacamole or sour cream and they can be a really nice addition to your dinner party's appetizers list.
4. Chicken Quesadillas Mexican appetizers: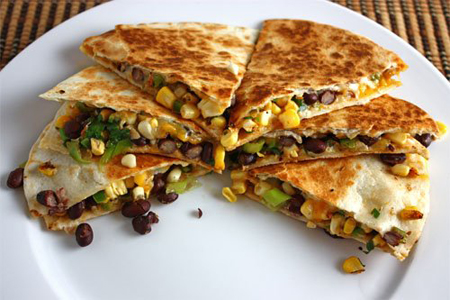 Quesadillas are yet another easy to make and quick Mexican appetizer. These are also a type of filled tortilla, which are served by folding them in half. It really seems that Mexicans can't resist their tortillas and salsa and as a result, they include these two things in their every recipe. They are really tasty appetizers that will make your guests crave for more. The Quesadillas are filled with a variety of vegetables, meat, sea foods and different types of cheese; and normally people choose corn or flour tortillas to make these delicious quesadillas. Generally masa flour is used to make Quesadillas. This is basically maize flour which is treated with a particular type of limewater. For the filling, you have options like vegetables, chicken, shredded meat or even Chihuahua cheese depending on what you like. You can either fry or grill them to suit your taste buds.
5. Chicken Taco Cups: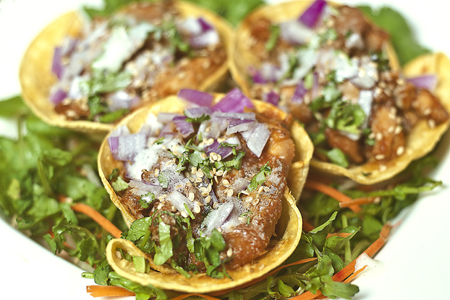 Taco is again a very traditional Mexican Finger food that comes with various kinds of stuffing.  From chicken or beef to even vegetables, cheese and seafood; you can enjoy them in bite size servings or even folded. This tasty dish is generally served with guacamole, salsa, cilantro, sour cream or lettuce. Normal tacos are in the shape of a half moon; before before it is stuffed with the fillings that you desire; the tacos are deep fried. The Taco cups on the other hand are small sized cups over which you can place the filling. These are not only easy to make but also fun to eat and is one of the best choices of Mexican appetizers you can have in your menu.