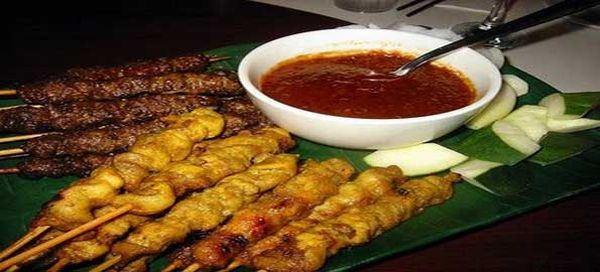 When we think about yummy spicy food, the first thing that come to our mind is Thai food. Thai cuisines are mixture of quite a few Southeast Asian tastes. All Thai dishes are prepared with a perfect blend of four major tastes (sweetness, sourness, saltiness and bitterness). Most of the Thai food is prepared with herbal ingredients which are good for health. It is proved that the herbs and spices used in all Thai dishes are good for health and have medicinal properties in it. When compared to other Asian cuisines, Thai cuisines are of more variety and balanced with several taste senses. The major and common herbs used in Thai dishes are Thai basils, mint, lemongrass and cilantro. Read on to know about 10 popular Thai dishes for a heart filled treat.
1. Tom yum goong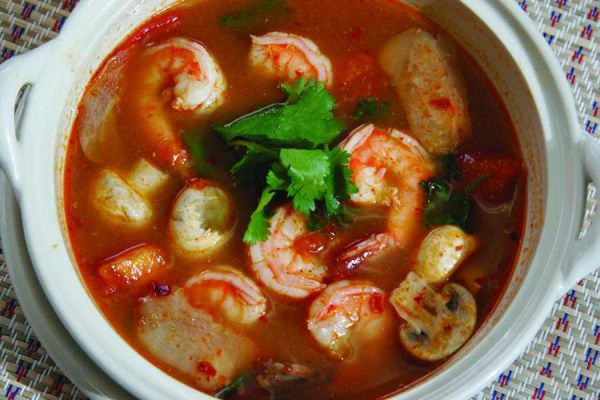 This is the spicy soup made up of shrimps and mushrooms. It is a soup with a perfect mixture of sourness and spiciness. Herbs like lemongrass, kaffir lime leaves, galangal and shallots are used and to bring the pinch of spiciness fish sauce, roasted chili paste and hot chilies are added on top. Stir it well and garnish it with fresh coriander leaves before serving.
2. Tom kha kai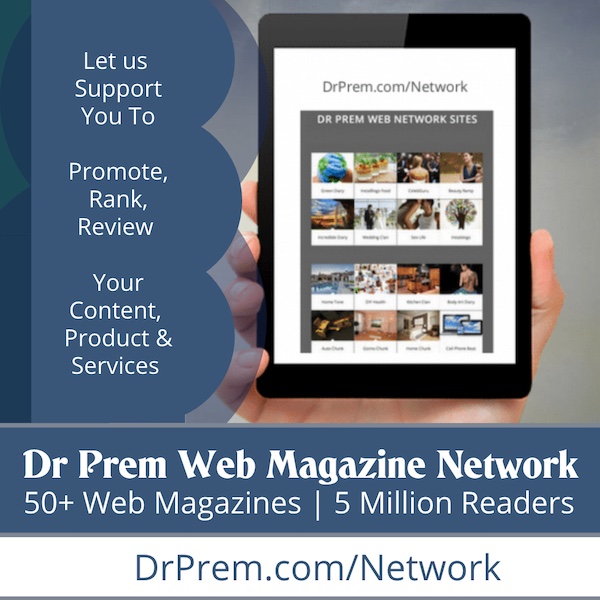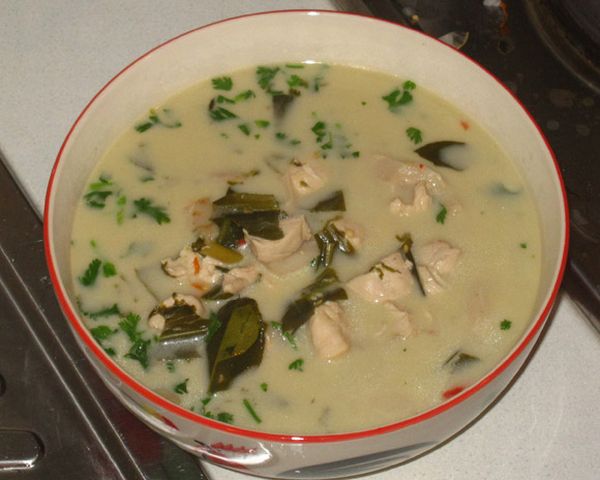 It is one of the famous soups in Thai dishes prepared in coconut milk with chicken in it. It is very simple to prepare. Out of all ingredients used in this dish the most important is 'kai' which means 'chicken' in Thai. This would be preferred by most of the people who eat less spice, because apart from all the common ingredients like fish sauce, galangal, bird's eye chilies and roasted chili paste, coconut milk is added to make it little bit milder.
3. Kang keaw wan kai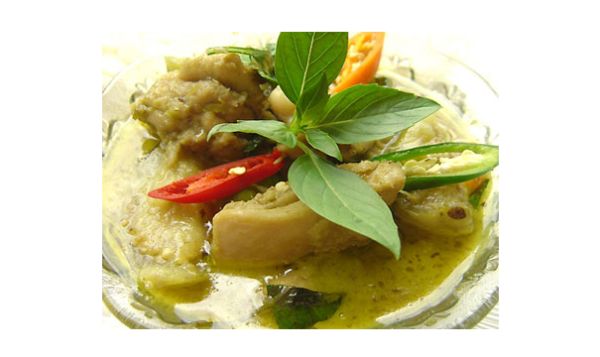 This dish is made of chicken and also familiar as green chicken curry. In most of the Thai soups and curries they use chicken (kai). Unlike other soups, this dish has the perfect blend of different flavors like green chili paste, sugar and fish sauce. Generally this dish goes with steam rice in most part of Thailand.
4. Gaeng matsaman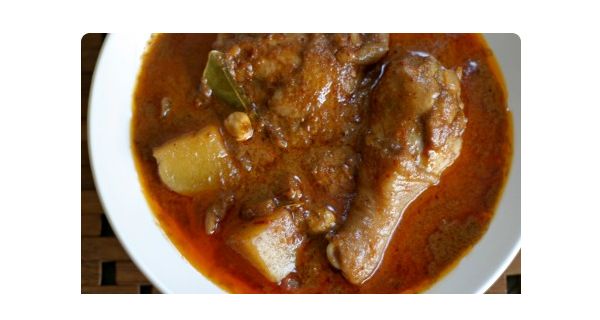 Also known as Massaman curry, this dish is influenced from Indian community. The name 'Massaman' is referred to 'Muslim' in olden days as they used to carry spices to Thailand. It is very aromatic similar to Indian curries as it is majorly flavored with dry spices. Normally, it is served with steamed rice or Indian bread.
5. Pad Thai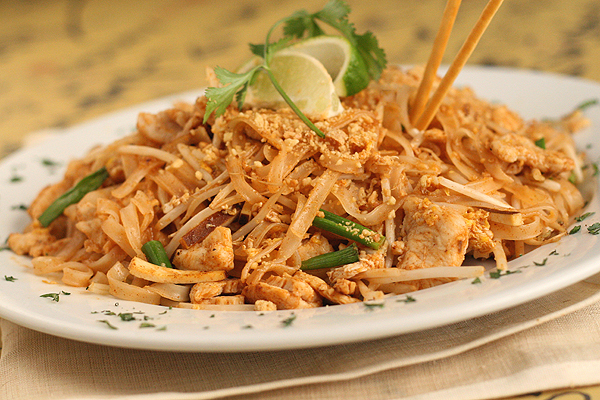 Fried noodle made in Thailand is called as Pad Thai. It is considered as Thai's national dish and has a big history behind it. This dish is majorly found in two styles; The Classic The Variation. It is a wonderful combination of all common ingredients like fish sauce, red chili and tamarind juice, it is then stirred with fried-noodle with eggs.
6. Por pia thot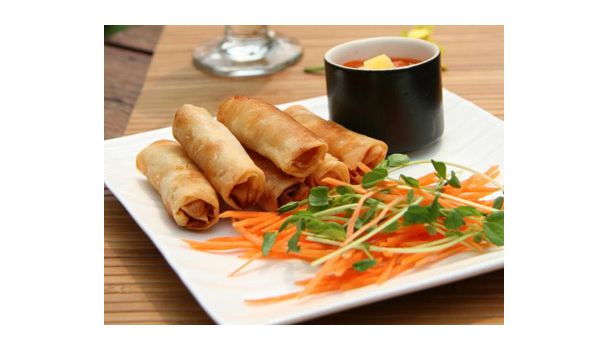 These are fried spring rolls. The reason behind its familiarity is it is good appetizer for foreigners. It is served with sweet and sour dip and it is a non-spicy dish. This dish has very crispy spring rolls which are made in vegetable oil. The dip served along with this dish is made of Japanese apricot.
7. Khao man gai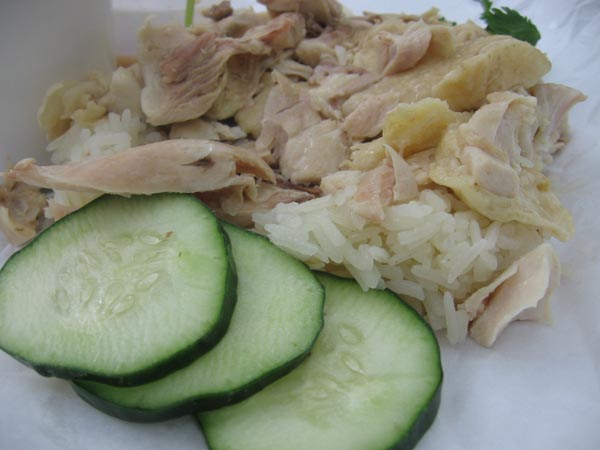 This is one of the famous dishes across Thailand's streets. You will get this from any street vendor which is served in the daytime and considered as best meal of the day. It is served with tender chicken along with boiled rice.
8. Moo sa-te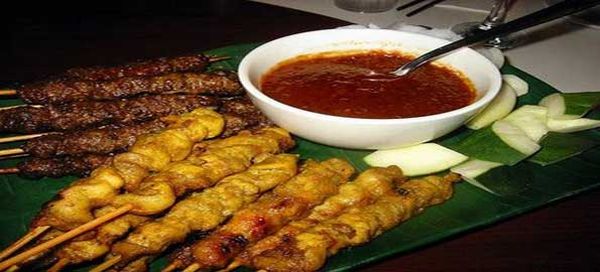 This is nothing but grilled pork sticks with turmeric. The grilled pork with a sweet-flavor will be refined with sauce of turmeric and with a touch of curry powder. This dish is served with two different kinds of dips; one is mild spicy and the other one is sweet and sour.
9. Pla-meuk tod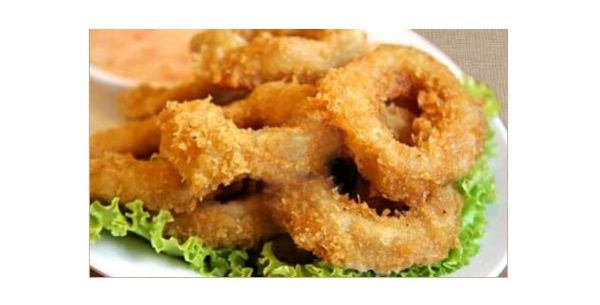 It is also known as Thai deep fried calamari rings. It is the most famous Thai party food and also a very good appetizer. Many people in Thailand serve this dish with nice and fresh salad to make it a complete meal for the day.
10. Gaeng khiao wan gai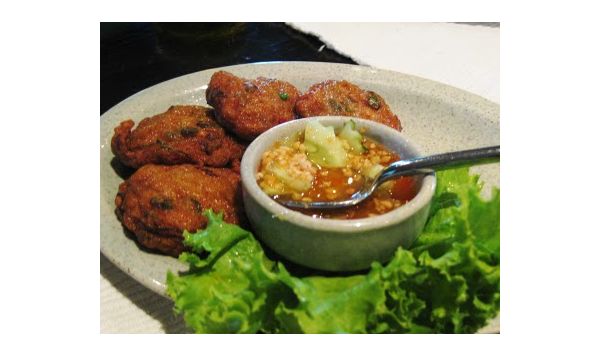 This is green chicken curry with eggplant. This is very easy to make and takes only about 25 to 30 minutes. The main ingredients in this dish are eggplant, red capsicum and bamboo shoots along with all common herbs and spices.
Apparently, most of the Thai dishes are made with a faultless touch of herbs and spice. However, any food whether it is healthy or unhealthy, if over consumed, it is not good for health.