The origin: Vietnam
The cuisine: The literal meaning of Canh Chua is sour soup. Thus, as the name suggests this is a soup, indigenous to Mekong Delta region in Vietman, which is made mainly from fish, together with pineapple, tomatoes, bean sprouts. Finally tamarind sauce and lemon scented herbs are added to impart the authentic sour aroma and taste. There are different types of Canh Chua dishes that involve different specific variety of fish.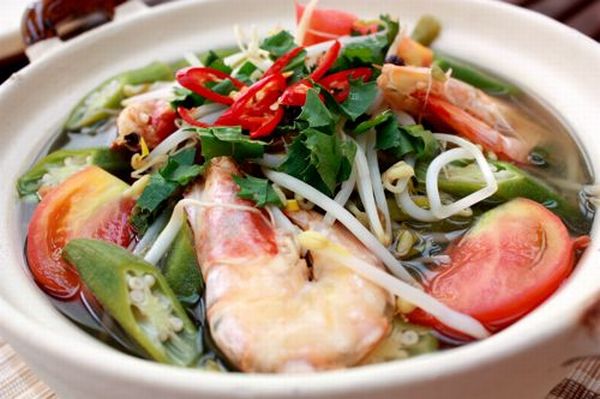 Recipe 1: Canh Chua Rau Muống Tôm
Ingredients
1. 500 g prawns
2. 2 bunches of water spinach
3. 2.5 liters of water
4. 2 tomatoes, sliced in wedges
5. 4 cloves of garlic, crushed
6. 2 tablespoon brown sugar
7. 2 tablespoon fish sauce
8. 1/2 teaspoon salt
9. 250 g bean sprout
10.150 okra, cut in half, diagonally
11. 1 bunch of saw tooth coriander (ngò gai)
12. 1 bunch of rice paddy herb (ngò om)
13. 1 chilli
14. 3/4 packet of tamarind sour soup powder
15. 1 tablespoon oil
Process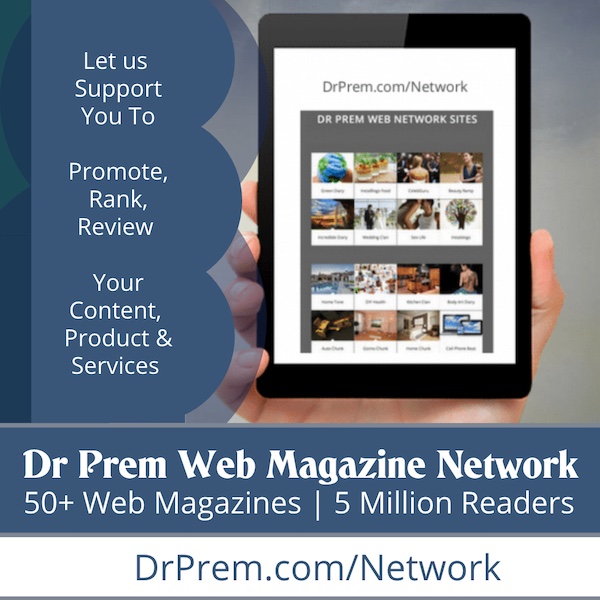 1. Wash the water spinach well and break the stems with your hands to a length of 10 cm. The part of the stems that appear hard and the leaves that have turned dark should be discarded. Again wash them and drain out the excess water away.
2. Now, in a pan pour oil and heat it. Add garlic and fry well until aroma is imparted.
3. Add prawns in the pan and saute till half cooked. Remove the pan from flame.
4. At the next stage, place a large saucepan filled with water over the flame. Let it boil.
5. Now, add the sauteed prawns, garlic, tamarind powder, fish sauce, sugar and salt into this boiling water and stir continuously till the boiling is on.
6. At the next level, add water spinach, okra, tomatoes and bean sprouts in the soup and continue boiling.
7. Finally, put off the flame and garnish the soup with chili flakes, rice paddy herb and saw tooth herbs and serve.
Recipe 2: Canh Chua Ca
Ingredients
1. 4 bunch of lemongrass
2. 4 cups of pounded lime leaves
3. 4 cups of vegetable broth
4. 2 tsp salt
5. 1 tbsp canola oil
6. 3 cloves garlic, finely minced
7. 1 shallot, thinly sliced
8. 2 tbsp tomato paste
9. 2 stalks bạc hà 
10. 2 whole fresh pineapples
11. 3 tbsp tamarind powder
12. 2 tomatoes, chopped
13. 2 cups bean sprouts
14. 2 cups okra pods (optional)
15. 1 bunch enoki mushrooms
16. 2 dozen straw mushrooms, quartered
17. 15 oz snapper fish fillets
18. 2 red chili
19. 2 tsp black peppercorns
20. 1/4 cup ngò gai (a scented herb)
21. 1/4 cup ngò om (rice paddy herb)
Process
1. Peal and slice the two pineapples into cubes. Now, set aside one pineapple while put the other in a food processor and blend into a smoothie.
2. Slice the bac ha into thin pieces and cut the lemongrass also into 2 inch sized pieces.
3. Set a large bowl of water to boil containing vegetable broth, lime leaves, black peppercorn, pineapple puree and lemongrass.
4. After about 30 minutes of boiling, remove the broth from flame and stain.
5. Now, heat 2 teaspoons of oil in a separate pan. Next, add the mushrooms and sauté.
6. Remove them and replace with chopped garlic and chili flakes in the same pan and fry till golden. On this add tomato paste and a ladle-ful of clear broth you have already set aside.
7. After this, put all the ingredients of the frying pan into the soup vessel and bring to boil, including the mushrooms and remaining pineapple cubes. After 5-8 minutes of boiling, add fish and tamarind powder.
8. Remove from flame after next 6-7 minutes, garnish with ngo gai and ngo omam and serve.
Recipe 3: Canh Chua Dau Ca
Ingredients
1. 2 scallions, use white part only
2. Ground black pepper
3. 2 tbs salt
4. 2 tbs plus 4 teaspoons Nuoc Mam (Vietnamese fish sauce)
5. 1 large fish head
6. Water
7. 1/2 cup canned sliced sour bamboo
8. 1/4 fresh pineapple
9. 2 tbs mixed and chopped coriander and scallion green
Process
1. Marinate the fish heads with scallions, black pepper, salt, four teaspoons of fish sauce and allow it to stay for about 15 minutes.
2. In a bowl, fill water and set it to flame till it starts boiling.
3. Put sour bamboo and pineapple slices into the water.
4. As it boils further, add the marinated fish heads and let it boil further.
5. Now add two teaspoons of fish sauce and salt and boil for 10 minutes more.
6. Remove the vessel from flame, pour in serving bowl and garnish with coriander, scallion green and serve hot.
Why you should try it?
Canh Chua is beneficial for health as well as a revitalizing delicacy, which is why it forms one of the major recipes of the Vietnamese people. The nutritional facts of the dish are also quite tempting. It comprises 15% of fat and 350 calories. The total carbohydrate content in 20 grams of Canh Chua is 6%. Thus, this fish soup is basically a wholesome meal.