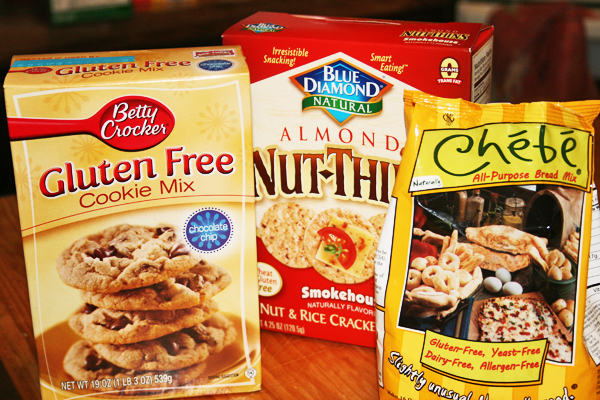 Sometimes parents who pack their children's lunches for school include food which contain a lot of oil, calories and gluten. However, foods containing gluten are extremely harmful for kids and detrimental to their health. It is necessary to pack a lunch free from oil and gluten. Usually kids do not like gluten-free food as they enjoy eating fatty foods. So, it is important for parents to have a weekly menu planned in such a way that the kid actually eats what you pack for lunch. The key to improving your child's diet is healthy fats, complex carbohydrates and good quality proteins.
Difficulty level: Moderate
Time required: It varies. You can save time by planning ahead.
A list of your child's favorite gluten-free food may include gluten-free yogurt, cheese and meat, good quality bread, fresh vegetables and fruits, and fresh water instead of juice and soft drink. The following tips and resources will make it easy for you to plan a healthy gluten-free school lunch for your child.
1. Include healthy proteins in your child's lunch
Provide quality gluten free meats. Cheese spreads should not contain gluten. Include chicken and turkey salad which are not only delicious but also very healthy. You can pack homemade soups in containers. Sandwiches are the perfect lunch meal along with devilled eggs. You can add flavored yogurt with fresh fruits. Also, you can include a protein powder smoothie as the perfect gluten-free dessert. Make sure you include ice packs and a thermos to keep the food safe and healthy.
2. Include healthy complex carbohydrates
Carbohydrates are an essential component of a balanced diet. So make sure you include fruits and vegetables from time to time. You can also use vegetables in sandwiches or chop them and stick stick toothpicks into them, to be eaten along with a dip. Include bread and muffins. You can also make delicious toppings like salsa which are gluten-free. Include it with home-made healthy pasta which your kids will love.
3. Include essential fatty acids
Fatty acids like those found in soyabean oil, cottonseed oil and corn oil are very essential for the body. Thus you should include apple flax muffins or flax breads as a lunch option. Make salad in olive oil.
4. Add healthy gluten-free sweets
If your kid has a sweet tooth and loves her desserts, make sure to include sweet dishes which are gluten-free. This includes blueberry muffins, homemade brownies, oatmeal cookies or bars of rice crispies. Make sure you use gluten-free flour when you make dessert.
5. Include alternatives to soft drinks and sugary juices
Juices and soft drinks add calories to the meal and do not give any nutritional value. Make sure you pack fresh water with your kid's lunch. Sometimes you can include fresh fruit flavored water or homemade fresh fruit juices. Even in the food, you can cut back on sugar or use artificial gluten-free sweeteners to reduce sugar content.
Tips:
1. Make sure your child is involved in preparing the weekly lunch menu. Let her choose a lunchbox she likes. This will make her look forward to her lunch and ensure that she finishes it too.
2. Make your child understand the importance of gluten-free food. Make them realize how harmful foodstuff which contain gluten are. This helps set a mindset to your kids about how lunch should be and hence they will avoid trading lunches with friends.
3. Avoid the temptation to include sweets and refined carbohydrates in your child's school lunch. Kids love oily snacks like chips, cookies and candy bars. Replace them with homemade gluten-free cookies, bars or muffins.
4. Make sure you change the food items and have a different menu everyday. Ensure you don't have the same kind of lunch packed everyday. The new menu makes it more exciting for the child and thus she will enjoy it more. Utilize leftovers like homemade pasta, soup, spaghetti, macaroni and cheese, rice dishes and salads. This breaks the monotony of including the same sandwich everyday. Moreover, these food will provide nutritional value to school lunches and ensure that your child has a proper balanced diet.
So start packing your child's school lunch with gluten-free foods and give your child a healthier life.