Not many love cooking and hence, end up eating packed foods, chips or preserved foods. However, a few healthy cooking tricks cannot only make your cooking easy but also healthy.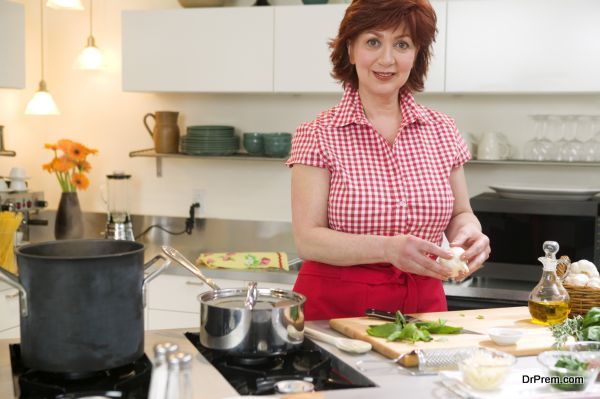 Eating at home is the primary rule of diet:
The rate at which outside food is bought has gone up tremendously. About 20 years ago, each American bought an average 33 meals from outside, but now it has gone up to 57 meals. A few reasons why outside food is preferred is firstly, tiredness after a long day at work; secondly disinterested in cooking food and thirdly the fear of your family not liking what you cook. However, this leads to eating oily, stale vegetables from the restaurant and sometimes cooked in unhygienic conditions. The following tips will help you cook healthy:
Tip 1: Keep your kitchen stocked with food:
Always keep your kitchen ready with crockery's, utensils, food processor, spoons, boxes etc. Keep in mind to fill your fridge with basic ingredients like curd, cheese, eggs, milk etc. Your spices, oil and food grains should be full.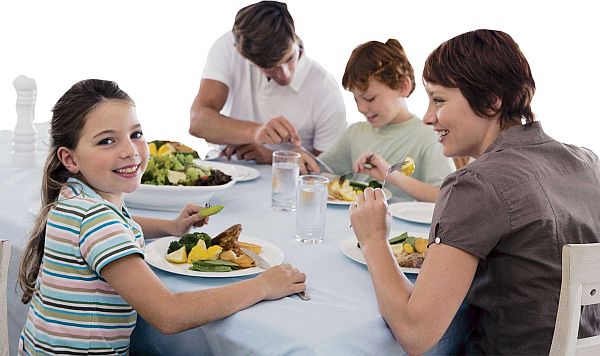 Tip 2: Plan your food:
Always plan in advance which dish you want to cook. Have the raw materials ready for the same. To save time and energy, clean and cut vegetables in advance. You can keep these chopped vegetables in the fridge. Marinate meat or vegetables if needed. Steam the food if needed. If needed, you can keep the vegetable or meat stock ready. All these can save your time while cooking the dish.
Tip 3: Simple cooking keeps the nutrition intact:
Simple and easy cooking not only retains the nutrients but also is less tedious and interesting. Some dishes like pasta, soup, beans, rice, etc can be easy to cook and filling. Moreover, stir-fry method of cooking not only uses less oil but also is quick keeping the nutrients fresh.
Tip 4: Add flavor to the dish:
Garnishing the dish or adding simple garlic or onion can add flavor to the dish. Moreover, a pinch of basil or oregano or such simple spice not only add antioxidants to the cuisine but also add to the flavor and smell. These herbs and spices are rich in proteins, vitamins and anti-oxidants.
If elements like yoghurt or cheese are necessary for the cuisine then, you can add them in their low fat versions. These are readily available in the market and taste the same.
Summary:
When you start cooking, you realize the amount of fat, oil or sugar is included in your favorite cuisine. You can customize the dish as per your preference for less oil or salt.