Tea sandwiches are a favorite in many homes. It is nice to enjoy a cup of tea with some delicious sandwiches. Apart from scones and cake, you can make an assortment of sandwiches to serve at your tea party or just at teatime every day. Here are some of the best recipes for teatime sandwich, including vegan and gluten free ones:
5 tasty recipes for the best teatime sandwich
Teatime sandwiches are different from regular sandwiches because of their small size and the smooth filling. Tea sandwiches are elegant and dainty, and can be put in the mouth in small dainty bites, without worrying about any cucumber or tomato piece falling out of your mouth!
Teatime sandwich tips:
Whatever the type of sandwich you make, always use absolutely fresh bread.
Butter inside the bread prevents the sandwich from becoming soggy.
You can prepare fillings of egg and chicken the day before; just cover and refrigerate.
Strong flavored fillings need strong bread.
Make only the flavors which you can easily manage and are confident about for your tea party.
Recipe 1: Chicken breast, mustard, cranberries and mayo sandwich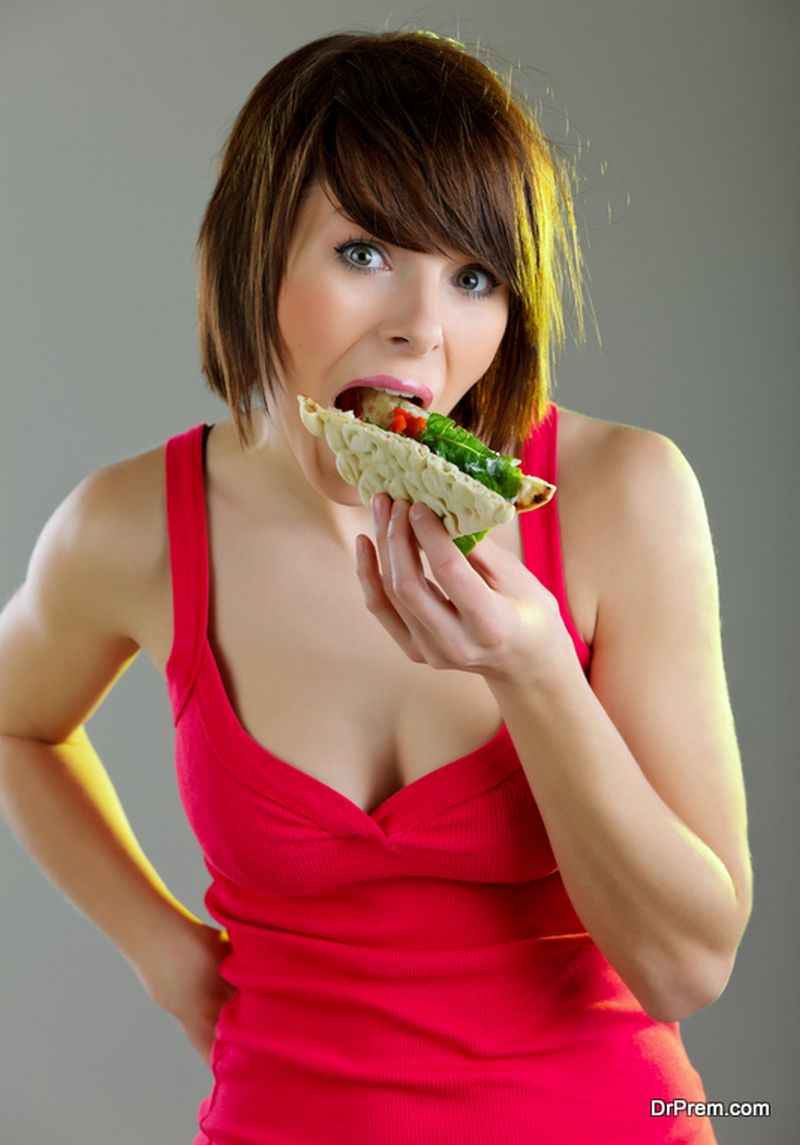 Ingredients: Cranberries, Dijon mustard, chicken breast, olive oil, thyme, salt, mayonnaise, butter.
Method: Preheat your oven to about 350 degrees F. Use olive oil, thyme and salt to season the chicken breasts, then bake for approx 30 minutes. After cooling, cut the chicken pieces into 1 ½ inch size pieces.
Mix cranberries after mashing them in a bowl. Butter the sliced bread (white bread works best for the recipe). Mix Dijon mustard and mayonnaise according to your taste, then add the chicken, cranberries and mayo. Cut the crusts of the bread, slice into rectangles and add the filling. This is one of the best party recipes you are sure to like.
Recipe 2: Vegan teatime sandwich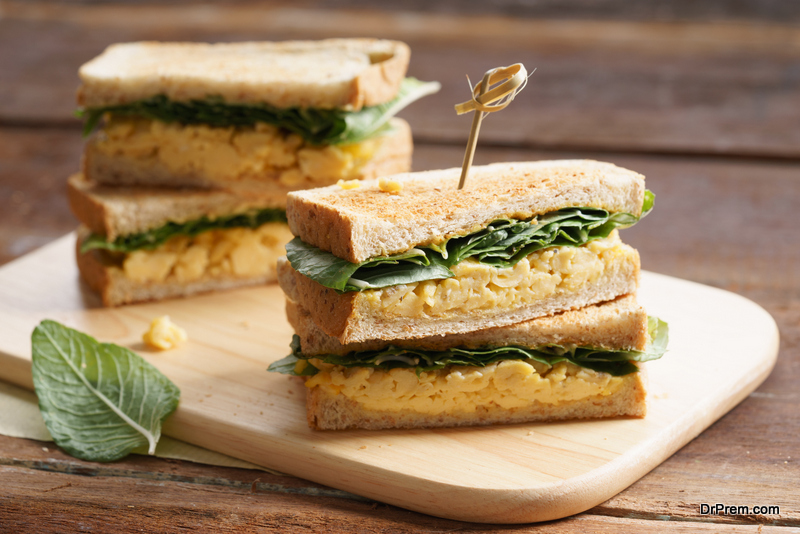 Ingredients: Cream cheese (vegan, made from soy or almond milk), parsley, fresh tarragon, ground pepper, vegan bread, cucumbers.
Method: Stir cream cheese, parsley, tarragon, chives together in a bowl. Season with salt according to taste. Spread the cream cheese and herbs mix on the bread slices. Top this with sliced cucumber slices. Cut the crusts off, then shape the sandwiches into squares or triangles or fingers. Serve in a beautiful serving dish. This teatime sandwich recipe is perfect for your vegan guests.
Recipe 3: Tomato, basil and mozzarella sandwich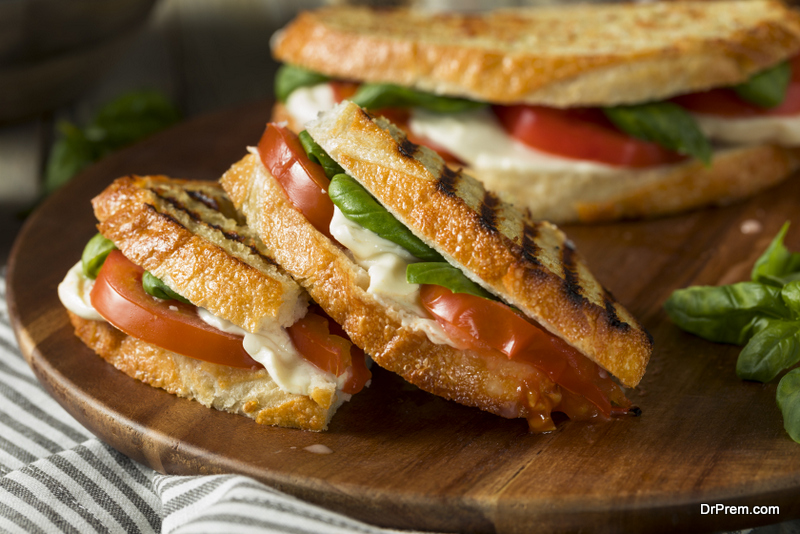 Ingredients: Balsamic crème, focaccia bread, small sliced tomatoes, basil leaves, olive oil, buffalo mozzarella
Method: Cut the focaccia into rectangles, then cut into halves lengthwise. The basil leaves should be chopped. Layer the bread with a mozzarella slice, sprinkle some salt, add tomatoes, then drizzle the balsamic crème and olive oil on top. Garnish with the chopped basil leaves. Wipe any extra oil with a tea towel. This is a great teatime sandwich recipe for vegetarian friends.
Recipe 4: Gluten free teatime sandwich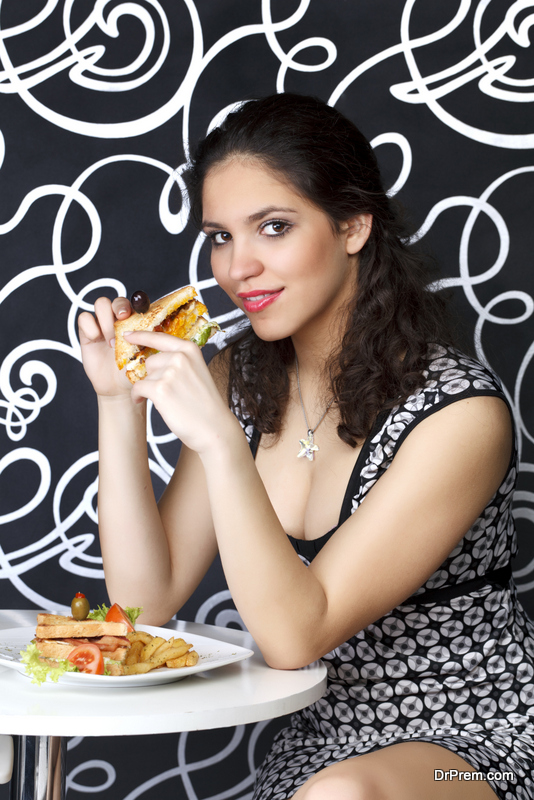 This is one of the simplest party recipes for those in your family or friends who are gluten intolerant.
Ingredients:  Any gluten-free bread such as Schar, cucumbers, smoked salmon, jelly, peanut butter, mozzarella, and tomatoes.
Method: Teatime sandwich recipes are simple and easy. First, slice and peel ¼ cup of cucumbers, then cut the smoked salmon and mozzarella and ½ a tomato into 1 inch size pieces.
Slice the crusts off the bread slices, and cut each slice into six square shapes. Divide the squares in three groups. Spread cream cheese on the first group bread squares. Place the cucumber and salmon between two squares and secure the mini sandwich with a toothpick. Repeat this for the rest of the five sandwiches in this group.
For the next group batch of sandwiches, place a slice of mozzarella and a slice of tomato between two bread slices and secured with toothpick.
The next group of sandwiches will remind people of their childhood favorite sandwich. Spread one slice with jelly and the other with peanut butter to make up a yummy peanut butter-jelly sandwich.
These three flavors would provide a good variety for gluten free sandwiches.
Recipe 5: Portobello mushroom sandwiches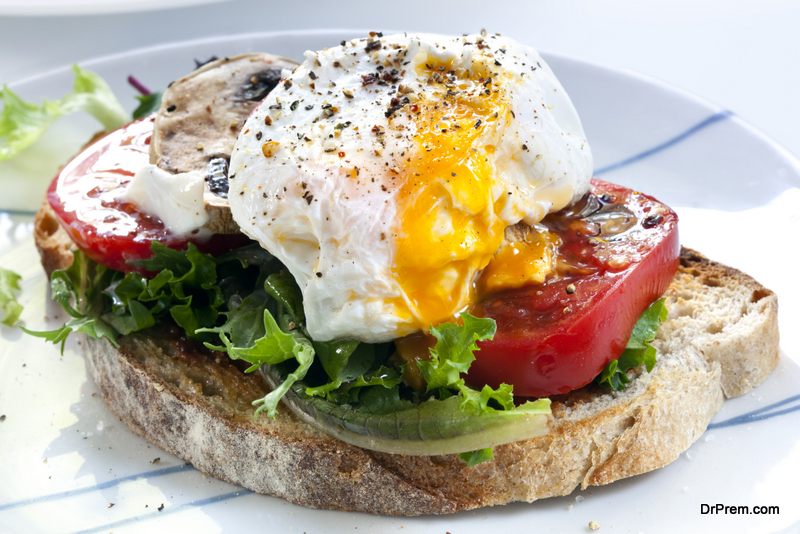 Ingredients: Soy sauce, mustard sauce, mayonnaise, Portobello mushrooms, wasabi, yellow/white onion, extra-virgin olive oil, dried thyme, balsamic vinegar, light soy sauce, bread slices, and fresh chives.
Method: First, make the umami sauce. Mix ¼ cup mayo with ½ tsp Dijon mustard and 1 ½ light soy sauce. This will be your unique umami flavored sauce. Then, caramelize your onion with olive oil and thyme. Remove from the heat and let it cool.
Preheat the grill to medium high. After brushing the Portobello mushrooms with some olive oil on both the sides, grill them for 3-4 minutes on each side, until tender. Chop the mushrooms into small pieces and mix with the onions and umami sauce as well as fresh chopped chives.
Spread the mix between the triangular or square shaped bread slices. Relish the delicious taste of the sandwich and bask in the appreciation of your guests!