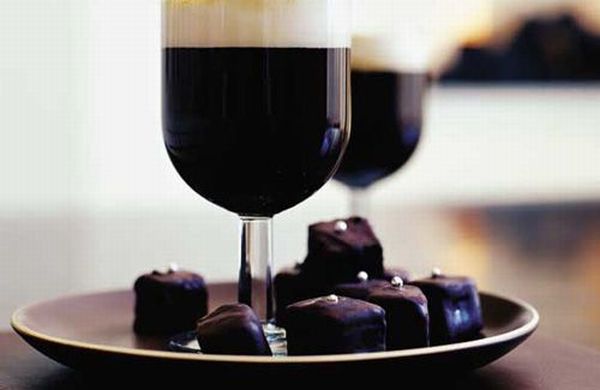 Hot toddies have been fueling our winter thirst for ages. We all crave for a hot mug of tea or coffee to battle the chilly winds. But there is more to your winter drinks menu, more options to quench the winter thirst and various varieties to savor the taste. Whether it's with a hot cocktail, tempting cocoa warmer or even hot mojitos, the winter menu has a lot to offer.
1. Warm up with the traditional Irish coffee
The classic top of the winning coffee for winters is the traditional Irish coffee. It is an amazing cocktail laced with hot coffee with irish whiskey and blended sugar cutting the glass with thick cream that melts creating circles as it trails down the glass.
2. Hot Buttered Rum
The absolute see through delight for winter nights is a glass of hot buttered rum. The one of its kind cocktail is easy to make and serve. In a mug with a little hot water or cider, dissolve the sugar adding rum and unsalted butter with a sweetener and various spices. This drink has a venerable history that comes from the colonial days in the United States.
3. Hot Milk punch
You cannot really beat your winter days without a hot punchy milk drink. This is the best spirited and comfort drink to feel happy and enjoy the carols, gifts and spread warmth around during Christmas. The recipe of this hot jolly drink is as follows:
3/4 ounce dark rum
3/4 ounce brandy
1 tsp sugar (superfine sugar)
hot milk to go
nutmeg to top
Glass: any tea/coffee mug
Heat milk in a pot. Meanwhile mix rum, brandy, and sugar in your separate mug until it dissolves completely. Add in the hot milk and sprinkle with nutmeg on top. You can adjust the alcohol down (or up) according to your liking.
4. Hot Mojito
A winter mojito is as refreshing as the summer one, with essential oils and flavors it goes down warmly and smoothly.The only difference between a summer and winter mojito is of the fluid, instead of soda winter mojito blends in hot mint tea and features rum, sugar, lime and ground mint leaves. It's served in a clear glass with a handle allowing you to enjoy without your hands getting too hot.
5. Brandy Crust
Beat down the chill with a retreat of summer cocktail made of cracked ice and juicy flavor.
6. Go for the green tea
In those wintry lazy days, when getting up from the bed is one difficult task. Green tea Can solve the purpose of inspiration and enthusiasm. Try this herbal tea for the positive health benefits which can boast your immune system leaving your breath as fresh as a sunrise.
7. Steamed milk
The one simple get-up-on-feet drink for this season is a hot steaming mug of a creamy milk. The treat is easy to make – heat a glass of milk and add a portion of honey and sprinkle cinnamon in it.