The Valentine's Day is just around the corner and at this time of the year, the occasion demands that you pamper your beloved. Why not gift him/her something that would strengthen the relation between the two of you. Some think of giving gifts, chocolates, etc but giving a special treat to your beloved can be a great thing to surprise your beloved on the Valentine's Day. As the day is very special, the treat must be special and full of delicious food, drinks, etc. Here is a description of some delicious recipes that will amaze your beloved on this Valentine's Day.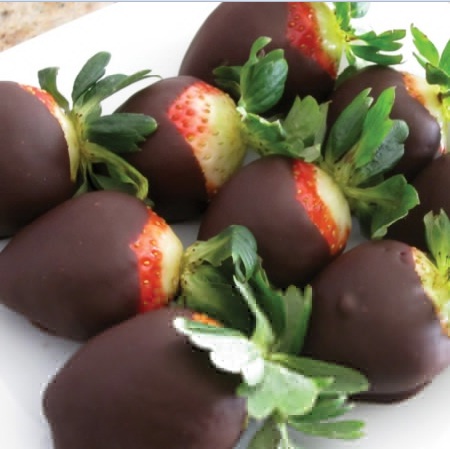 1. Brie topped with pesto and sun-dried tomatoes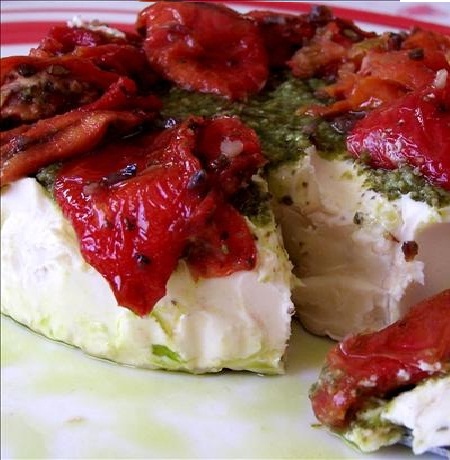 On the occasion of this Valentine's Day you can use this dish as snacks in the beginning of your treat. This dish is very easy to make and takes less time for preparation as there is no need of cooking at all. The preparation time of this dish is only about 10-15 minutes.
Ingredients:
One packet brie cheese round in shape (2 2/3 ounce)
1-2 tbsp pesto sauce
4-8 tomatoes which are sun-dried and packed in the oil too
175 ml basil leaves
45ml oils from tomatoes
2 cloves garlic
Salt
Process:
Chop the tomatoes add the basil leaves and whirl the mixture until it is properly chopped. Add oil from tomatoes and blend it till it gets smooth now stir it in garlic. On a platter, put the brie and top it with pesto. Now decorate it properly with the tomato mixture. Use fresh crisp Italian bread or crackers to serve with it. You can microwave the brie and for easy service, you can chop the tomatoes. Be assured that the tomatoes are plumped and tender to make the dish perfect. You can also use cheese bread with it to serve. Use oven dried herb tomatoes. The dish is easy and quick to prepare.
2. Bailey's chocolate mousse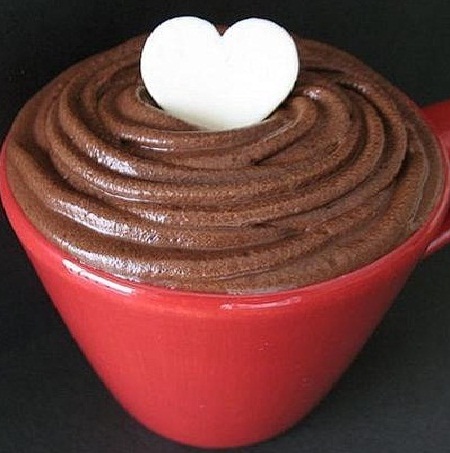 The dish is very time consuming as it takes around one and half hour to make it. Therefore, you will have to prepare it before you start the treat. Prepare it just around the time you will begin the treat otherwise its taste may change if you make it too early.
Ingredients:
Chocolates semisweet (15 ounces) and unsweetened (4 ounces)
Half cup Baileys Irish cream
1 cup heavy cream
4 tsp coffee or 4 tsp Brewed espresso
3 cups sugar
4 white egg
Water
Process:
Over a low heat, melt the chocolates, Irish cream and brewed espresso. Boil sugar and water in a pan until the temperature reaches to 225-230 °F. Remove the pan from heat at 225 °F; the mixtures will caramelize at 232 °F. Make sugar syrup using two spoons sugar and four spoons water. Whip the eggs white until it becomes heavy and smooth. Mix the egg white and sugar syrup and whip it for 5-10 minutes. When the volume of eggs has increased and the mixture has become cool, fold it into the chocolate mixture. Whip heavy cream and sugar until it gets heavy. Mix the chocolate mixture, sugar syrup, and eggs. Now put the mousse on serving dish and set it in the fridge. Finally garnish it with chocolates and other berries.
3. Chocolate covered strawberries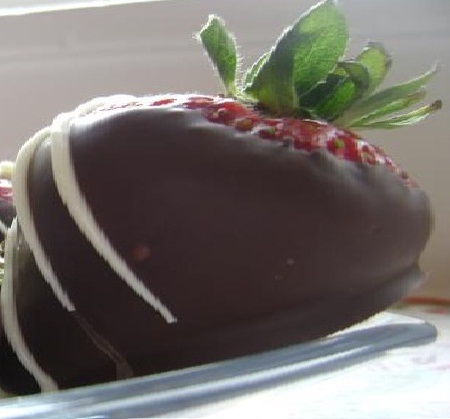 This dish is also less time consuming, the preparation time for this dish is around 20-30 minutes.
Ingredients:
Strawberries with stems or without stems (2 pints)
Chocolate chips (semi-sweetened) or milk chocolate chips (1 ½ cup)
Corn syrup (2-3 spoons)
Butter (5 spoons)
Process:
Wash the strawberries and make them dry. Mix chocolate chips, corn syrup, and butter, and melt them in a double boiler. Stir the mixture until there is equally distributed amount of chocolate chips, corn syrup, and butter in the mixture. Remove the mixture from heat. Now dip the strawberries into the chocolate coat, about two-third of each strawberry. Drip off the excess chocolate into the pan. Put stem side down on a cookie sheet or baking pan, which is covered with the waxed paper. Put into the fridge until it is set. Now garnish it with chocolate and serve.
4. Chicken Parmesan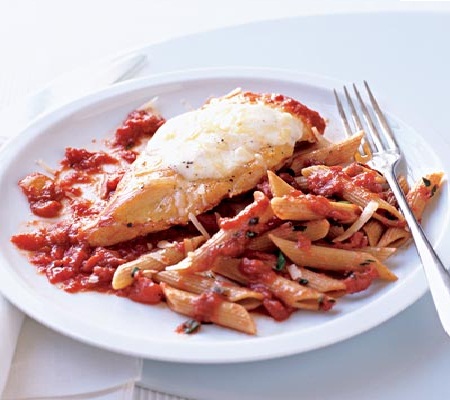 It is an Italian dish. It will consume 15 minutes preparation time and 45 minutes of cooking. So it is a bit time consuming but the taste of the dish is really unforgettable.
Ingredients:
4 chicken breast halves without bone and skin
Pepper and salt
Half cup breadcrumbs
1 beaten egg
5 tsp butter
2 cups Spaghetti sauce
4 slices Mozzarella cheese
1 tsp Parmesan cheese grated
Process:
Clean the chicken and flatten it by pounding it. Add salt and pepper to taste. Dip the chicken in beaten egg. After dipping the chicken into the eggs, now dip it into breadcrumbs. Fry the chicken after dipping it into the egg and breadcrumbs in butter in skillet until both its sides turns brown. Remove it from the skillet. Add spaghetti sauce to the skillet. Heat it and add chicken, be assured that the chicken may not be burnt. On top of the chicken, place the slices of mozzarella cheese. Sprinkle Parmesan over it. Cover it and cook until the cheese is melted. After the cheese on the chicken is melted and it becomes bubbly, serve it with a side of the spaghetti sauce, garlic bread and fresh green salad.
5. Love Martini (Melting Pot)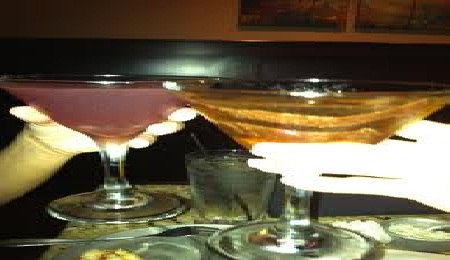 After the food, you will have to invite your loved one for the drink so it is the best drink for you to offer to your loved one on this Valentine's Day. It will take only 2-3 minutes to prepare this drink. This drink is very amazing in taste, so you can use it as the last element of your treat.
Ingredients:
3 ounces coconut rum
2 ounces peach schnapps
4 ounces cranberry juice
Strawberry (for garnishing)
Process:
Mix all the ingredients except the strawberries. Serve it as chilled as possible with the garnishing of strawberry.