If good quality wine has always been your first love and you are a world traveler, then it is your time to say 'cheers'. Information on the top bars of the world will really come handy for you. So, with pocket full of money and a heart full of desire to get intoxicated, there is perhaps no looking further than to drink wine to your heart's content in these wineries of the world. Have a look at these top bars we have selected for you to celebrate you love for alcohol. Be sure to tap these junkets next time you visit these places.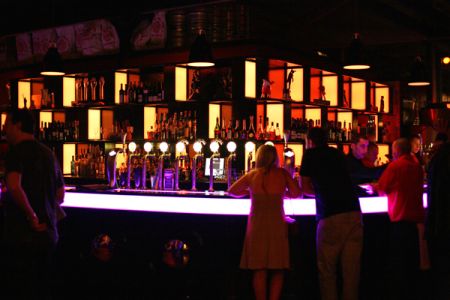 1. Quimet & Quimet, Barcelona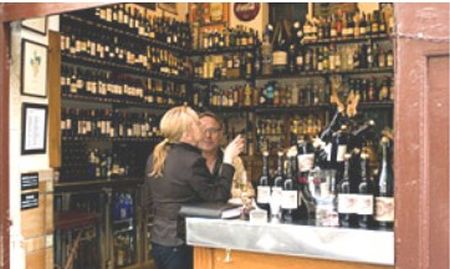 This is one of the most sought after bars in Barcelona, Spain. You might be a bit dazed at the mini look of this bar. But we can only say that looks are deceptive. The wine cellar of this bar will give you a different picture. The recent owners of this bar, the fifth generation of the Quimet family, practically boasts of its huge collection of exotic wine at this wine cellar. Enhance your drinking experience further by taking a few bites of their famous cuisine, cheese fiends. Lastly, what we can say is that this is the right spot where you can have the classic tapas experience.
2. Canon, Seattle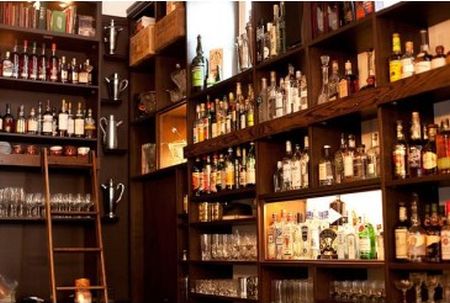 Next time you visit Seattle make it a point to peep into Cannon. A newcomer in the sphere of authentic wines, this bar owned by Jemie Boudreau, is now the hot spot of alcohol lovers of the world. Located at the Capitol Hill, this bar is now one of the catalysts that make nights mesmerizing in Seattle. The specialty of this bar is its cocktails. You will definitely fall in love with some of the fascinating cocktails like that of bourbon, whiskey and rye. Do not forget to taste the mouth watering pork belly bun, the bar's trademark dish.
3. Vito, Seattle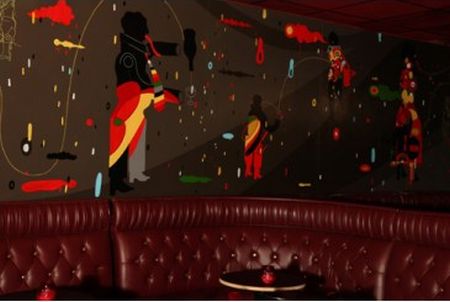 Vito is booze lover's paradise in Seattle. This bar has a tradition of 50 years and still continues to give its new contenders a run for their money. If the musician in you craves for live music as you enjoy beer, then Vito is your final stop. The retro style décor and the dimly lit lounges create a magical spell, where taking sips of classic cocktails like Orange bitters, Alaska with gin, Swedish punch and Doctor with dark rum will be a never before experience.
4. Vedge, Philadelphia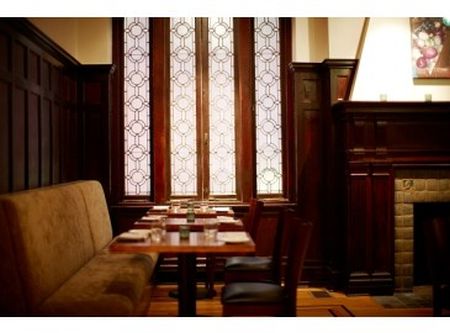 As you come to Washington Square West area to run errands, never forget to drop in at Vedge to satisfy your craving for good vegetarian dishes and quality wine. You will definitely appreciate the drinks served here, which are characterized by freshly produced stuffs and homemade bitters. You will be free to satisfy your glutton for wine till 7 PM in the evening by tasting the variety of flavors served here, like sweetish Apple Cedar Car or strong concoctations like Elder Sage.
5. The Farmer's Cabinet, Philadelphia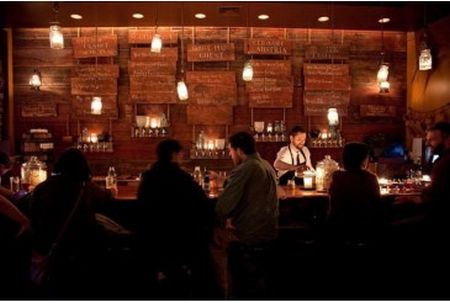 If you are not among the wine freak population, who restrict drinking to happy hours, then head towards The Farmer's Cabinet in the Market East area of Philadelphia. The two giant bars within this bar welcome you to cheer throughout the night. The rustic décor and the mustachioed bar tenders in this bar will take you back to the 1920s and make you nostalgic. Drop here during weekends and you can tap you feet to the rhythm of jazz.
6. Bar Marques, Berlin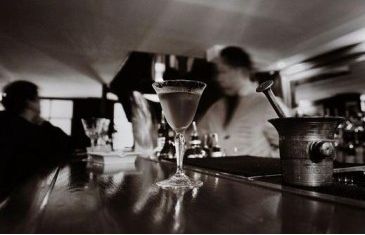 What about Spanish treat in Berlin? This is exactly what you will get when you land up in Bar Marques in Berlin. The basement bar is extremely attractive with an authentic colonial essence. The antique fireplace, vintage looking piano and Chesterfield sofa sets give the perfect backdrop for the Martini station. You won't get a conventional menu card here. But there is no option for complaining either, as the bartender is always there at your service, creating the most customized cocktails for you.
7. Voima, Berlin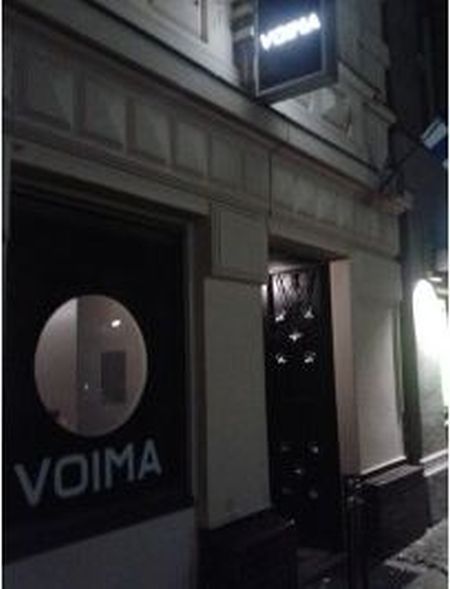 Vioma will offer you a variety of Finnese cocktails as you drop in. Actually, the owner, Barbara Ettel had her marriage on a Finnish icebreaker named Voima. Therefore, she chose this name for her bar too, as a living keepsake of her wedlock. Never forget to ask for Ordinary Seaman, Ship's Doctor and Admiral. In case you are perplexed, let us tell you that they are the segregation of the menu served at this bar. You can also enjoy classic cocktails like Straits Sling and Dark & Stormy in this bar. But if you wish to be a bit experimental, then the owner's signature cocktails like Lakka and Valttamoton are worth trying out.
8. Whitehall, New York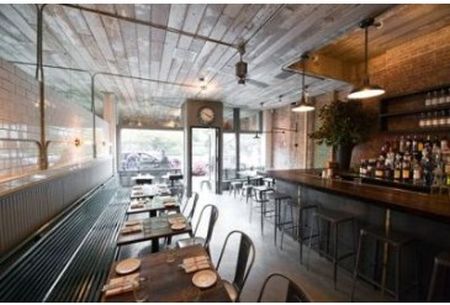 We bet you will be perplexed as you step inside Whitehall. The interior of this bar has been decorated in such a way that it resembles the London tube station. Make it a point to taste the signature drink of the bar, No.1. It is a curious blend of liquors like gin and vodka along with Assam tea, orange marmalade, milk and a few pieces of shortbread. If it appears too much for you, then No. 3 is always the lighter cocktail. It is a punch of fig jam, cherry bitters and pure wine. The snacks offered here have British influence.
9. Super Linda, New York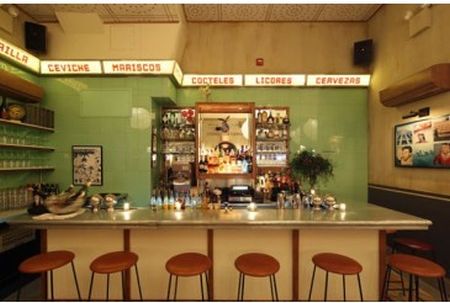 This Latin American themed, Tribeca bar in New York, is a must visit for the alcohol lovers. We are sure it is not only the exquisite margarita that will make you fall in love with this bar, but its interiors too will literally hypnotize you to come back again and again whenever you visit New York. The mirrored walls, decked out lounges with horse riding decal and the Latin American dishes served with wine will win your heart for sure.
10. Der Raum, Melbourne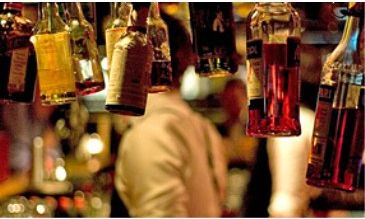 Never go by size, judge this bar for the variety and quality of wine it offers. Taking sips of handmade fresh fruit cocktails in the cozy ambiance of this bar is any day better option than those cardinal and syrup punched counterparts served in boisterous bars. If you are a strong booze lover, then pick Thursdays, as bar tenders' experiment with all crazy cocktails on that day. Saturdays are characterized by DJs mixes and hip hop Latin notes. So, Cheers!