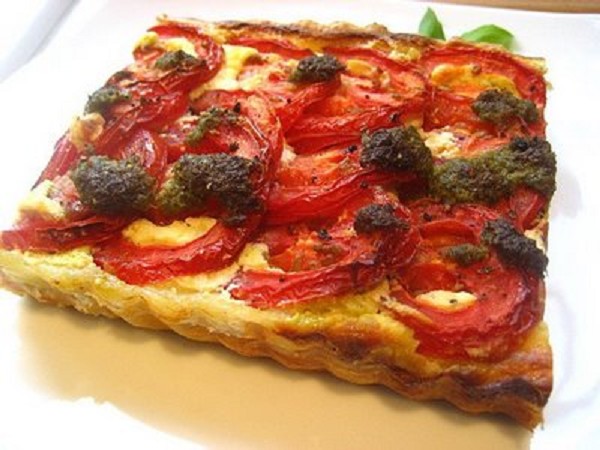 The special ingredient in these tarts is the fresh ricotta. The trick to maintaining a silky texture for the cheese is to puree it before spreading it on the flaky pastry and topping it with oven-roasted tomatoes. Here is how to make the delicious Tomato Tartlets:
Total time: 45 minutes
Active: 30 minutes
Servings: Makes 5 dozen pieces
Ingredients:
1. All purpose flour for rolling
2. Kosher salt and freshly ground pepper
3. 1/2 pound fresh ricotta
4. 1/2 pound all-butter puff pastry
5. 30 cherry tomatoes (about 1 pound), halved crosswise
6. 2 tablespoons extra-virgin olive oil
7. 2 teaspoons fresh thyme leaves, plus more for garnish.
Method:
1. Preheat the oven to 425° and line a large baking sheet with parchment paper. Place racks in the middle and upper thirds of the oven. Roll out the puff pastry on a lightly floured surface, to a 9 1/2-by-17 1/2-inch rectangle. Trim the pastry to a 9-by-17-inch rectangle using a straight edge. Transfer the pastry to the baking sheet and poke all over with a fork. Top with another sheet of parchment and another baking sheet and bake for 25 minutes on the middle rack. Once golden, remove the top sheet and parchment paper and bake the pastry until lightly browned and dry, about 10 minutes longer. Slide the paper and pastry onto a rack and let cool.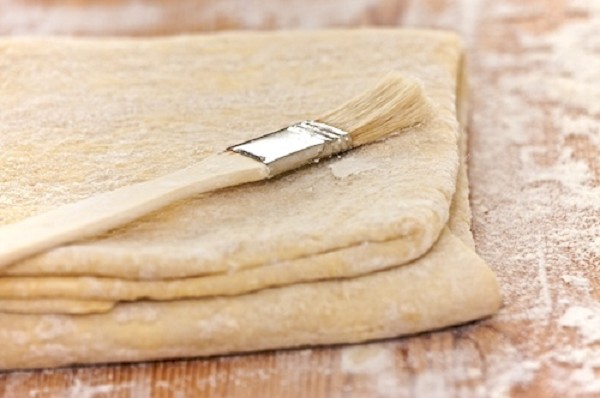 2. Meanwhile, toss the tomatoes with the olive oil and 2 teaspoons of thyme in a large bowl. Season with salt and pepper. Place the tomatoes on a baking sheet, cut side up, and bake on the upper rack for about 15 minutes, until softened slightly. Let it cool.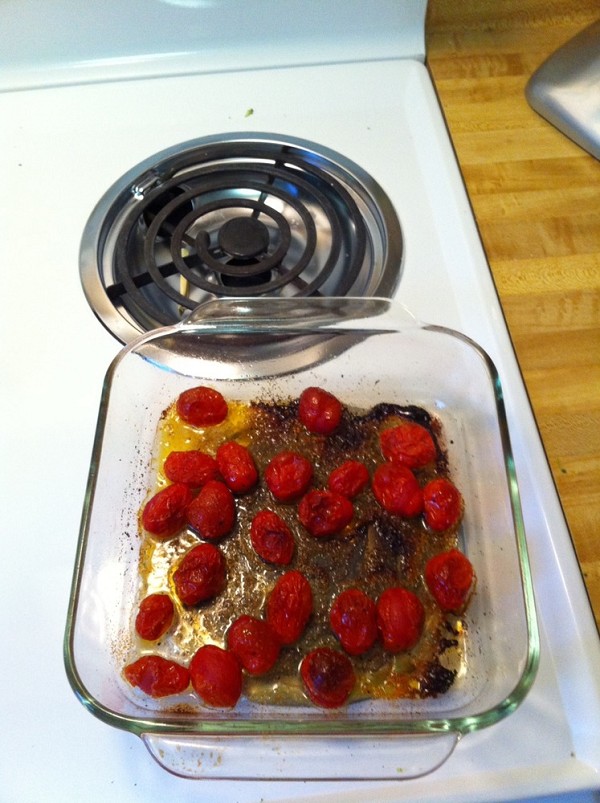 3. Puree the ricotta in a food processor until very creamy. Spread the ricotta over the pastry and season with salt and pepper. Arrange the tomatoes cut side up on the ricotta in 5 rows of 12. Sprinkle lightly with fresh thyme. Using a long knife, cut the pastry between the tomatoes into 60 squares. Transfer the tartlets to platters and serve hot.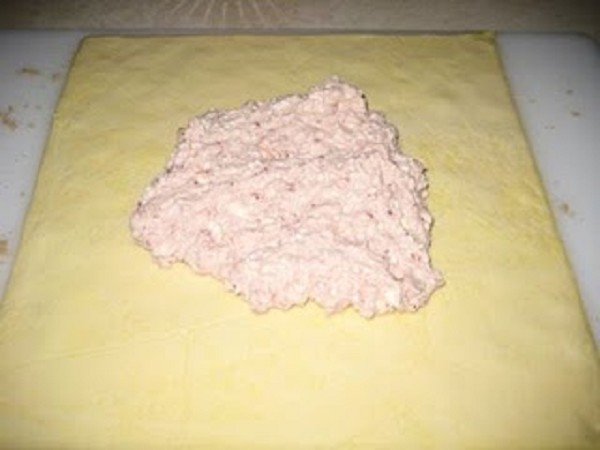 If you want to prepare in advance, prepare up-to step 2 and keep at room temperature. Step 3 should be prepared just before serving to maintain flavor and freshness. The recipe can be prepared through Step 2 and kept at room temperature for up to 8 hours.