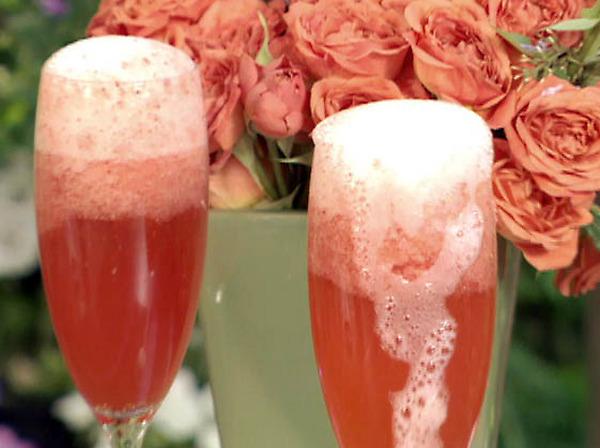 Champagne is a costly drink. Champagnes are served to express the extreme sense of happiness or deep sense of gratitude. However, very less often, people know how to serve them or make exciting cocktails using champagne. People have a wrong notion that opening up a bubbling bottle is the only purpose of Champagne. You can combine champagne with chocolate and fruits. You can punch it with other drinks and flavor. However, you need experience and guidance before you try any combination with such a costly drink. Here are few simple things that you can do with your champagne:
1. Serve them as it is
Champagne falls on the category of high priced sparkling wine drinks. Therefore, you can always serve chilled bubbling champagne in a sparkling clean glass. It has wonderful taste and aroma. Moreover, its price tag is enough to charm up your guests.
2. Serve some delicious cocktails
There are many champagne cocktails, which can be made easily. The best five that are popular are Classic Champagne Cocktail, Sparkling Apple Cocktail, Siren's Song, Limoncello Sparkle and Lemon Rosé Bellini. Classic Champagne Cocktail is made with mixing a glass of champagne with one Angostura bitter dipped sugar cubes. You can garnish it with lemon or orange. Sparkling Apple Cocktail can be made with mixing six parts of champagne with two part of fresh apple juice and one part each of cognac and simply syrup. You can mix them with some fresh red and green apples to give a fruity look.
Siren's Song is chilled mixture of six parts champagne, two parts of ginger beer and one part each raspberry puree and raspberry juice while Limoncello Ssparkle is two part limoncello liquor and one part Cointreau champagne. Lemon Rosé Bellini is made with two spoon of Lemon sorbet, 1 part vodka and 8 part of rose champagne. You can garnish it few raspberries. Making these drinks needs no such expertise but they taste great.
3. Serve with fresh fruits
Champagne mix well with all kind of fresh fruits and enhances their taste, so you can always try new cocktails with berries, blood oranges, apples and grapes. However, always use fresh fruits as strong pungent flavor of stale fruits will destroy the mild flavor of champagne.
4. Pair champagne with right food
This you need not worry about as champagne pair itself with all kind of foods. You can try fried onion rings, wontons, meat, cheese, baked fruits and baked fish. Champagne always enhances the taste of every food item that you take but avoid excess spicy flavor.
5. Use the non expensive champagne for cocktails
When you are mixing flavors with champagne then the cheap sparkling champagne is a good option. If you have costly champagne then serve it pure or make a classic cocktail, otherwise you might not get the flavor that drives its cost.
6. Punch it with flavors
Champagne mixes well with all kinds of cordials and aperitifs. You may try the cheapest lemon cordial and it will still be fantastic. You can even try ginger liquor. Therefore, serving your champagne with a little flavor is always a party winner.