For all the cheese fans, we have a delicious treat that will make your weekends special. The combination of the following ingredients and mozzarella is heavenly. Here are recipes to enjoy the made for each other ingredients.
With pretzel bread and spinach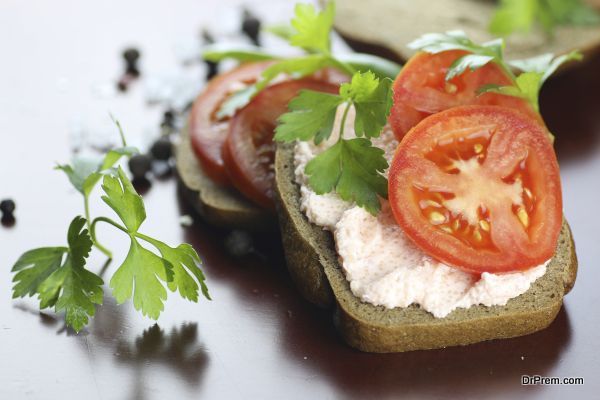 Ingredients that you need include sliced pretzel bread, oil 1 teaspoon, butter 2 tablespoons, garlic cloves 2 to 3, ½ cup shredded mozzarella cheese, fresh shredded spinach 2 cups, salt and pepper as per taste.
Pour the oil in a pan and place it on medium heat. Add garlic to it, keep turning the garlic until it is brown and then add spinach into it. On wilting of the spinach, remove the pan from the heat. Add salt and pepper to the mixture and keep it aside.
Butter one side of the pretzel bread slices. Keep a skillet on medium heat and place a bread slice with the buttered side down. Keep some mozzarella cheese on it, top it with the spinach mixture and again add some cheese on it. Place another bread slice on top of the cheese with the buttered side on the outside. Flip the sandwich when the cheese is half-melted and the bread on the pan is crispy. When both bread slices are brown and crispy, remove from heat and enjoy the sandwich.
Carrot and cheese sandwich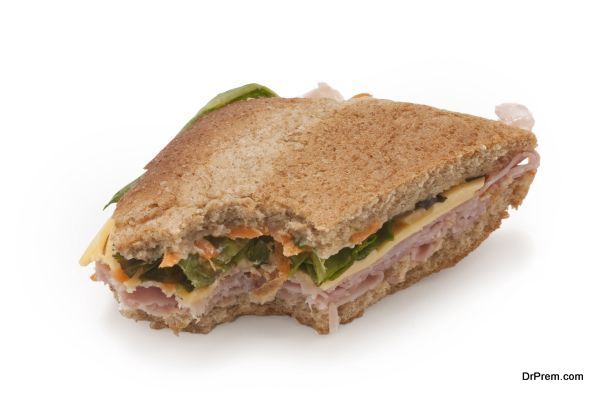 Gather these ingredients for this snack, grated carrots ¾ cup, finely chopped green chilies 1 teaspoon, shredded mozzarella cheese 3 tablespoons, butter 3 teaspoons, a pinch of cinnamon for each sandwich, milk 1 tablespoon and salt as per taste. You can choose bread slices as per your preference either whole wheat or brown.
Expect for butter and of course bread slices, mix all the ingredients in a medium sized bowl. Toast the bread slices in a toaster and butter their one side. Keep a slice on a plate with the buttered side up. Keep the mixture from the bowl on the bread slice and place another bread slice on top of it, the buttered side should be on the inside. Relish this sandwich with milk or a cup of hot coffee.
Cheese is source of calcium and proteins, mozzarella also contains sodium potassium and vitamins like niacin and riboflavin. Combining mozzarella cheese with veggies makes the dish healthy and satiating. Enjoy these quick recipes with friends in a get together and chit chat to your heart's content.