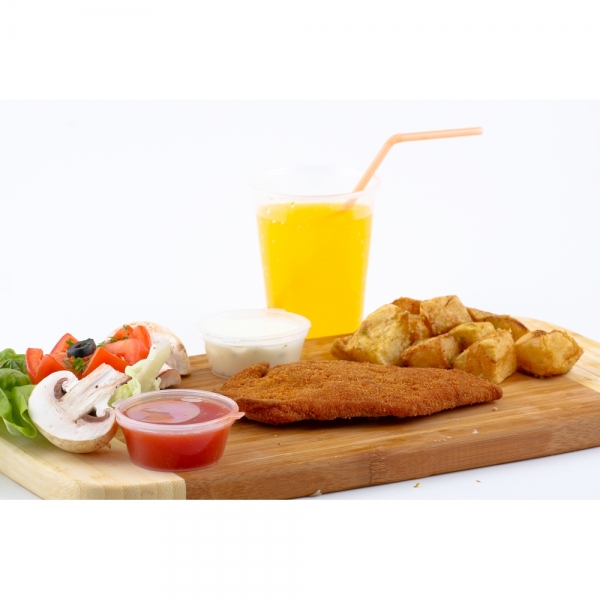 Introduction:
It is a very popular chicken dish in South America where spicy and tangy is appreciated by the people. The spicy flavor of the dish is enhanced by Tabasco sauce, cayenne pepper, and mustard. This dish is often made at homes. It can be broiled, baked, or deep-fried. Collard greens, corn, or any other vegetable sides will shoot up the taste quotient. All the parts of chicken are accepted in the dish but the acceptable ones are breast, thighs, and wings out of which the breast part is highly recommended. A key note of the dish is to marinate the meat overnight so that it fully absorbs the spices and flavors.
Complexity level: Easy
Time taken: 30–34 minutes
Ingredients:
2 tbsp butter melted before
1/3 cup of egg yolk mayonnaise
1/3 cup Dijon mustard sauce OR any other spicy mustard sauce
1/8 teaspoon crushed red chili flakes
3 cups croutons
6 boneless chicken breasts without skin
Pepper and salt to taste
Process:
Start with preheating oven to 410 degrees F while the breasts are prepared.
In a bowl, mix butter, red chili flakes, mustard, and mayonnaise.
Crush the croutons into fine crumbs in plastic bag. Make sure you use a heavy-duty plastic bag so that it does not tear.
Season the chicken breasts with pepper and salt. Rub the mustard mixture all over the breast and after that place the breasts in crouton crumbs while pressing them firmly so that breasts are coated well.
Now place chicken breasts on wire rack in jellyroll pan.
Bake for 20-26 minutes until chicken reach up to 160 degrees F when measured on a meat thermometer.
Serve and enjoy it with potato puree or side vegetables of your choice.