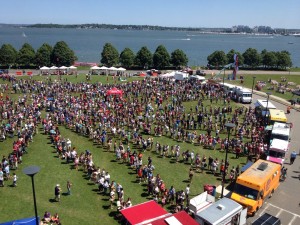 The first every Food Truck Festival which took place in Redlands was a huge hit among the people and many food joints came in for participating in the festival. The Food Truck Festival was organized by the Kiwanis Club in Redlands which was founded in the year 1981. People attended this food festival in huge numbers in spite of the growing heat in Redlands as this festival offered delicious food items and it was organized for a good cause. A good cause and food are two very good reasons that inspire people to attend a food festival at any place.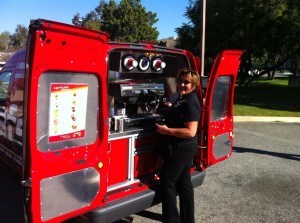 More about Food Truck Festival in Redlands
This event began on a week end and included many different activities and the concluding activity for the festival will be the thirtieth annual Run through Redlands. All the money earned from both the big events will be used by the Kiwanis club for the scholarship for the school seniors who are looking forward to a bright career in college. Area Breweries Hangar 24 along with Ritual Brewing Co. was spotted at this Food Truck Festival in Redlands. The list does not end here as Trucks baby badass burgers from Los Angeles and Me So Hungry was also present at the event.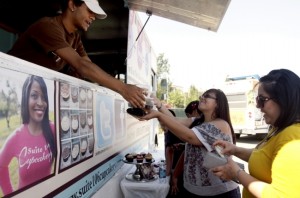 "Mama" Lee Grammar from Rebecca Grammar and Suite owners Christy said that she really loves Redlands and consider this place no less than a sister city. They love the city and everything about it. They never say no to an invitation from Redlands and that is why they readily accepted the one for Food Truck Festival by Kiwanis Club in Redlands. Tim Munroe who happens to be the chairman of the annual run in Redlands addressed the Food Truck Festival as a very good addition to the annual run. It is due to this festival that even more people are attracted to this event.
Tim Munroe seemed happy with the response given by the people although the exact attendance or the money collected was not available at the moment. Mike Reynolds has been associated with the Kiwanis club for a very long time and he was one of the many excited people. Everyone who was present at the Food Truck Festival at Redlands was having a wonderful time and enjoying the festival to the fullest. Kiwanis Club has been granting scholarships for a very long time now.