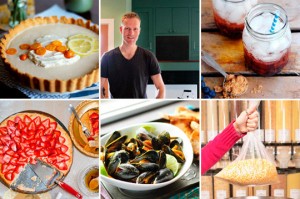 Impress guests with easy yet delicious homemade recipes
Every now and then people hold parties at their place and invite their loved ones to have a good time with them. The essence of every party; big or small is undoubtedly the food served in it. If your party lacks good food then your guests will get disappointed and you would not like that one bit. People generally hire professional caterers for the job but you will agree that there is nothing like a home cooked meal. It sounds tedious and boring, of course but not when you have a bunch of recipes that are easy to cook and have excellent taste.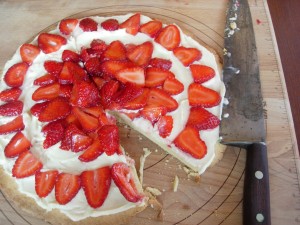 These easy to cook recipes can be your savior and will definitely make your party a hit among your guests. These dishes will look good on the dinner table and will also satisfy the taste buds of your guests. Let us move forth and discuss some of such great recipes.
Easy to cook dishes
Lemon-yoghurt icebox tart:
Ingredients for the same
½ pies or tart dough of your preference
2 cups Greek yogurt
2/3 cup lemon curd
2 tablespoons honey (or more, depending on tartness of curd)
1/2 teaspoon vanilla extract
1 1/2 teaspoons powdered gelatin
2 tablespoons water
Whipped cream
You will have to roll the tart dough in a nine inch tart pan about two hours prior to assembling the entire tart. Then bake the tart as per the instructions given. Cool the baked tart for about one hour till it gets at the room temperature. Then mix together lemon curd, vanilla and honey in a bowl and then add the hot dissolved gelatin in the mixture. Cover the mixture and refrigerate it for around six hours before garnishing it on the tart.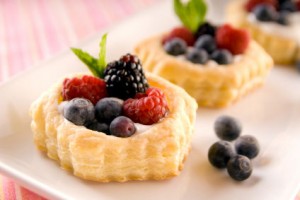 Strawberry pizza
Ingredients for the same:
For the crust:
2 1/4 cups flour
1 1/2 teaspoon salt
5 tablespoons sugar
3/4 cup vegetable oil
3 tablespoons milk
For the filling:
12 ounces (1 1/2 block sized packages) cream cheese
3/4 cups sugar
3 large eggs
1 1/2 teaspoons vanilla extract
3-4 cups fresh strawberries, washed, dried and sliced
1/4 cup agave syrup
First of all make the crust of the pizza. Mix the flour along with salt and sugar. In another bowl mix oil and milk and then mix it with the flour. Transfer the dough in a pan of 14 inches and create a thin and even layer of it. Bake the crust for around 15 minutes. In order to make the filling use a hand mixer to mix eggs, sugar, cheese and vanilla in smooth mixture. After the pizza crust is half baked, pour the filling and then complete the baking. Garnish the pizza with fresh strawberries.