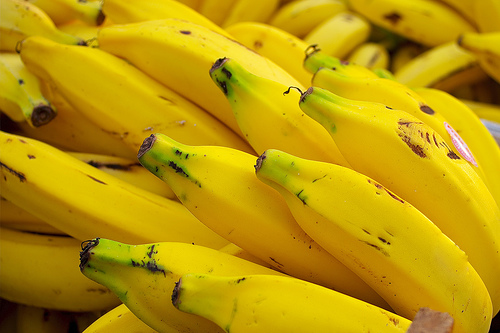 Banana milkshake, a combination of banana and milk, is a common topic when the issue of health debate comes. The common question is whether banana milkshake is healthy or not? There is also one more common doubt whether banana milkshakes are fattening and weight gaining or good for health? Many people believe that if we eat banana and milk together, it will make you gain weight, which is one of the biggest myths. Banana milkshake doesn't make you fat or overweight. Let us see why I am telling that actually banana milkshake is a healthy diet.
In case you are worried about the calories in the bananas and milk then for your information it contains 100 calories. A standard glass of low fat milk contains about 60 to 80 calories. And hence a plain banana milkshake will contain 160 to 180 calories which is not more for a normal person. Now let us who the real culprit are. The real ingredients are the additives added in the milkshake to make it taste better such as sugar, sweet syrup (not good for health), ice- cream and all the extra flavoring done to enhance the taste. So really the banana milkshake is not the culprit but the things which we add to taste it better are the real culprits.
Let us see the other reason why people associate banana milkshake with being fattening and unhealthy is that in general people who are fat or overweight consumes more calories than they are burning. Now let us think that they add banana in their diet then the basic question is that have they removed something from their diet to replace it with the healthier banana milkshake? Generally the answer is NO. We also know the basic rule to become fat and that is More calories in but less calories coming out and hence becoming overweight. Now you can see why the poor banana and milk are just scapegoats.There is nothing wrong to have banana milkshake. For the overweight people who still want to have banana milkshake can do one thing that he has to remove some food material from their diets which is equivalent to 160 to 180 calories and can replace it with banana milkshake.
Actually if you have banana milkshake daily it is very healthy because it will be rich in carbohydrates, vitamins, minerals, fiber and many more. Moreover it is also very easy to make or prepare a banana milkshake.You just need a glass of milk, 1 banana and some amount of sugar. A normal person can also have it with high fat milk or creamy milk if he want to gain some weight where cream will be responsible for gaining the weight. So please go on drinking banana milkshake without any fear of becoming overweight and become healthy… Happy Drinking..