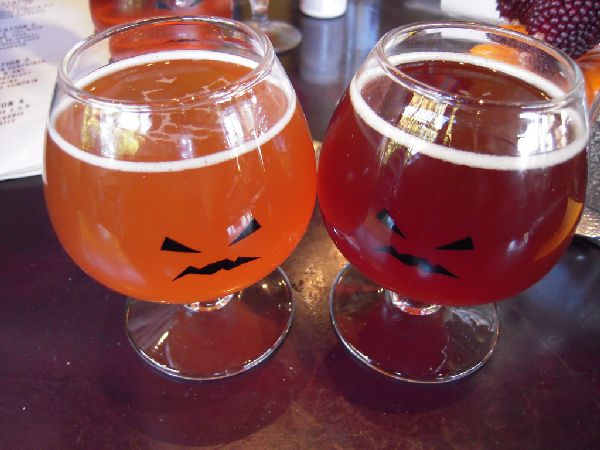 Have you heard of pumpkin ale? To most of us it will sound like fruit punch, but guess what? It is a new kind of beer in the market. It is getting very popular especially during the Halloween season.
What is pumpkin ale?
This beer was first brewed in the United States. It all began when barley and other ingredients used for making liquor were not available in abundance. Therefore, the Puritan settlers began experimenting with whatever they could get their hands on, including apples, corn, parsnips, pumpkins etc. This is one of the reasons why brandies gained popularity in the olden days. Pumpkin ale only gained popularity at the start of the 20th century when craft brewers began experimenting with this fruit.
How to make it?
There are two methods of making pumpkin ale. In the first, the brewer hand cuts and roasts pumpkins and leave them in the mash for fermentation. The latter is a common process in beer making. The second method involves the use of pumpkin puree or artificial pumpkin flavoring. Most brewers also add spices such as clove, ginger, cinnamon, nutmeg, molasses etc to the mash to add flavor to the ale. These days, almost no brewery makes ale exclusively from pumpkin. Modern fermentation also involves malt, hops, yeast and water to make the ale palatable. There are many Internet sites that can guide you through the process of making pumpkin ale at home. Generally, you should avoid using canned pumpkins while making ale at home, as the resultant beverage will end up being less sweet that the real thing.
What does it tastes like?
Unlike normal fruit beer, the pumpkin ale tastes like squash. The squash like taste of a pumpkin beer is an indicator of its high quality. Ales that taste like an alcoholic pumpkin pie are often very sweet and rich and might leave a cloying after taste. Most of breweries play it safe by producing ales that taste good, adding some spices to improve the flavor rather than putting in a surfeit of molasses.
Season when it is available
Generally, pumpkin ale is not available throughout the year. Since pumpkin is a seasonal fruit, the season for this craft beer is September to November. However, when it comes to bars and restaurants, you can order it throughout fall.
There are more than 200 pumpkin ale breweries in the United States, and the brew is now traveling to many other pumpkin growing nations of the world. It is a special drink specific to the fall season. Halloween is the peak time for its popularity and many breweries make a huge profit out of Halloween pumpkin ale sales. This is the perfect drink for the chilly days. If you do not find your favorite ones on the shelves then you can try brewing it in your home with the technique available on the internet. Happy brewing!