Chicken Tostadas is a popular Mexican dish full of rich taste and flavors. Crispy fried veggies, along with a succulent chicken with sour cream and cheese on the top placed over a corn tortilla will simply take you to a different world. The taste of the tostadas is irresistible so much so that you would want to have more and more of it. To help you make this highly luscious dish at home, here we have compiled an easy and quick recipe of the same. Read further to know more.
Chicken Tostadas: Making time-40min Serves-8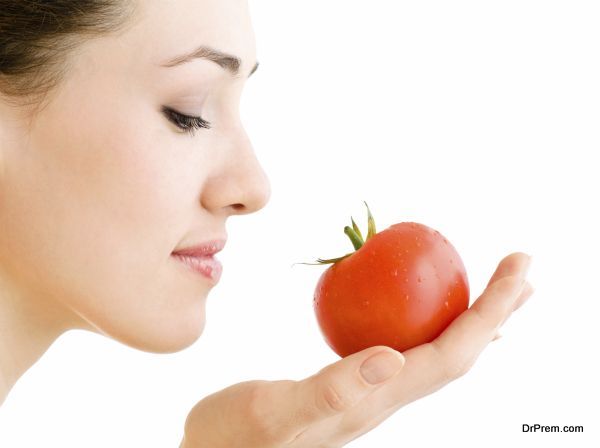 Ingredients
Cubitos Chicken Bouilon – 2 packets, mixed with 4 cups water
Boneless chicken breasts – 2
Vegetable oil or canola oil for frying
Corn Tortillas – 8
Refried beans – 1-1/4 cup
Iceberg lettuce – ½ head, shredded
Tomato -1, sliced
Avocado – 1, peeled, chopped and pitted
For Garnish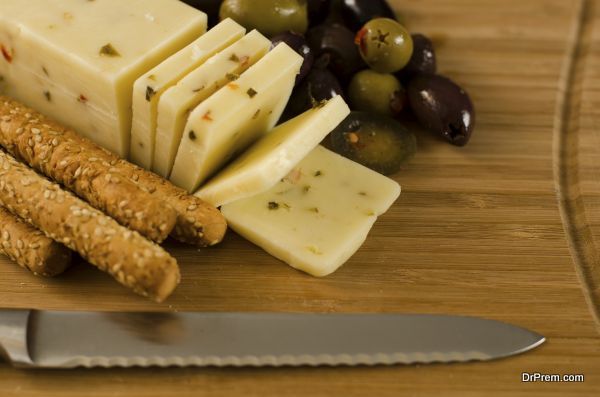 Salsita
Pico de Gallo
Sour cream
Crumbled, cheddar or Monterey Jack cheese
Directions
To make the tortillas – To have a crisp and crunchy tortilla base for tour tostadas, take some cooking oil in a heavy bottom pan and fry the tortillas from both sides till they turn crisp golden brown. Transfer the tortillas onto paper napkins to soak extra oil. Sprinkle them with some salt and keep them aside.
To make the chicken – in a medium size saucepan, mix together the chicken bouillon with water and bring to a boil over high heat. Let is simmer till the chicken is cooked completely. It takes about 20 minutes. Once cooked, transfer the chicken to a plate. Allow it to cool and then shred it.
To assemble the tostadas –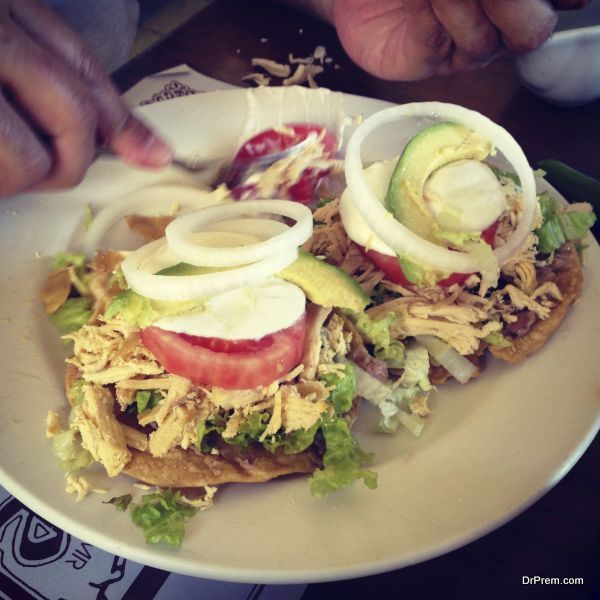 Layer each tortilla base with 3 tablespoon of refried beans on each one of them. Layer each tortilla with equal amounts of chicken, shredded lettuce, sliced tomatoes, and avocados. Garnish the tortillas with salsita, Pico de Gallo, sour cream and cheese as per your taste. Sprinkle the tostadas with scallion and fresh coriander leaves.
Tip – While frying the tortillas, you should make sure that they are fried until they turn very crisp, or else they might turn very chewy making it difficult to cut with a knife and fork.
For making the refried beans even more tastier heat cooking oil in a large skillet and stir fry finely chopped Spanish onion, cumin and coriander and cook for about two minutes. Now add 4 cloves minced garlic to the skillet and cook for another one minute. Now add beans and cook while stirring occasionally for about 4 minutes. Add salt to taste and season it with freshly ground black pepper.

In order to save more cooking time, you can even opt for buying rotisserie chicken from a grocery store nearby and then shred it at home. This will give you a bit of extra time when many guests are about to visit you.