Although the origin of chilly is still not clear, it undoubtedly is the world's most used and most flavoring spice. Without its "tadka", any spicy dish would be incomplete for sure. All over the world, there are millions of dishes that are based on the use of chilies. Given below is a guide to cook two of the most savoring chili dishes. So what are you waiting for? Try on these delicious recipes and have a great party time.
Mexican Chili Recipe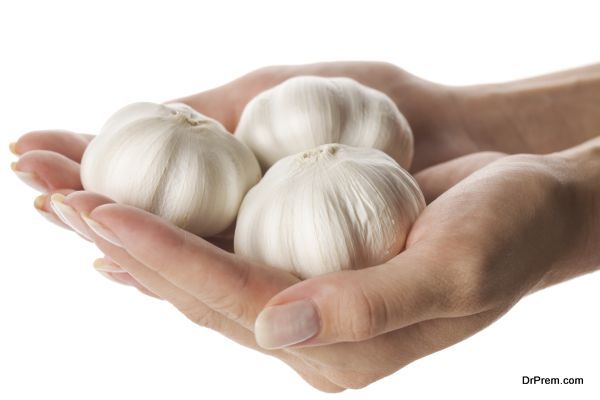 Yellow or white onion – 1 med, chopped
Ground round meat – 3 lb
Garlic – 3 cloves, minced
Cooking oil – 3 tbsp
Dried red peppers – 8 small, crushed
Cumin powder – 1 tsp
Unsweetened cooking chocolate – ½ oz. grated
Tomato puree
Water or chicken/beef stock – 3 cups
Place cooking oil in a skillet and fry meat and onions until the onions turn soft and the meat is slightly golden brown.
Add water or the stock and tomato puree to the meat. Next, add crushed red peppers, garlic, chili powder, cumin powder and grated chocolate. Allow the mixture to come to a boil. Allow to simmer for 3-4 hours.
Go on adding water as and when required.
Remove excess oil from the top while cooking.
Your Mexican style chili is ready to be served with hot spaghetti and shredded cheese.
Additional pepper and cumin powder can be used if required.
Emily's Famous Chili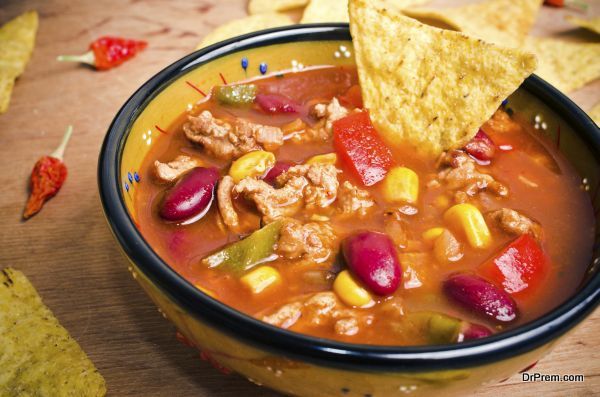 Lean ground beef – 2 pounds
Onion chopped – 1
Red Bell peppers – 2, Deseeded and diced
Jalapeno peppers – 2, deseeded and diced
Garlic – 2 cloves
Chili powder – ½ cup
Ground cumin – ¼ cup
Salt – 1 tsp
Ground black pepper – 1 tsp
Tomato puree – 1 can
Kidney beans – 4 cans
Italian style stewed tomatoes – 1 can
Chipotle peppers in adobo sauce – 1 can
Water
All purpose flour – ¼ cup
Rice vinegar – 1 tbsp
In a large saucepan, cook beef over medium to high heat until it turns brown. Once it turns brown, add onions, bell peppers and jalapenos and stir fry till the veggies turn soft. Then, add in garlic and cook for further one minute. Sprinkle chili powder, cumin, salt and pepper and add tomato puree and kidney beans along with the soaked water.
With the help of a blender, mix together tomatoes and chipotle peppers to form a smooth paste. Add 3 cups of water and stir well.
Mix together the flour and 1 cup water and pour in chili and vinegar.
Let it simmer for about 45 minutes prior to serving.
Whether it's a small family get together or a large evening dinner, these dishes will surely make you the talk of the town.