There are often times when we crave to eat something late at night. We know that eating at odd hours can be harmful to our health. When we have a late night food craving, most of the time, we directly pick up a bag of chips or some kind of snack. Well, instead of opting for some junk food, you do have healthier options that will fulfill your taste buds and food craving at the same time.
Cheese Quesadilla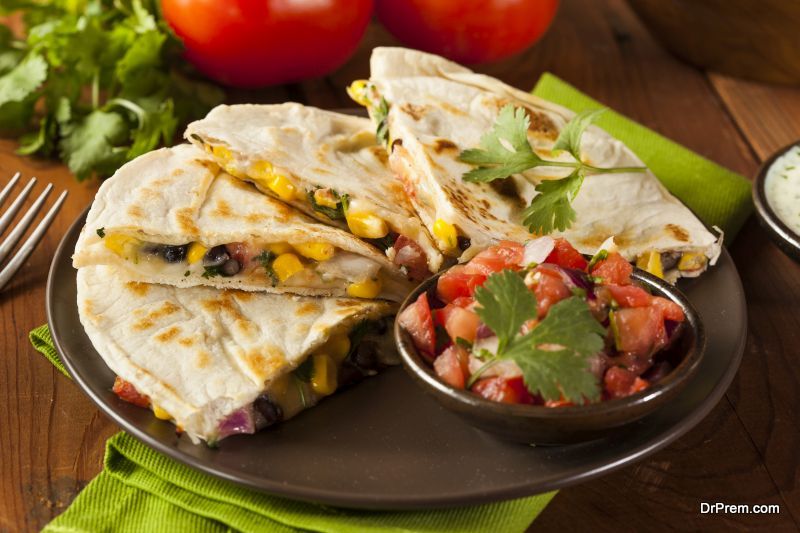 To make a healthy quesadilla for your late night cravings, you can opt to use low fat or non-fat shredded cheese. You can also toss in some veggies like onion, tomatoes, carrots and even some cucumbers or pickles.
Boiled Potato Salad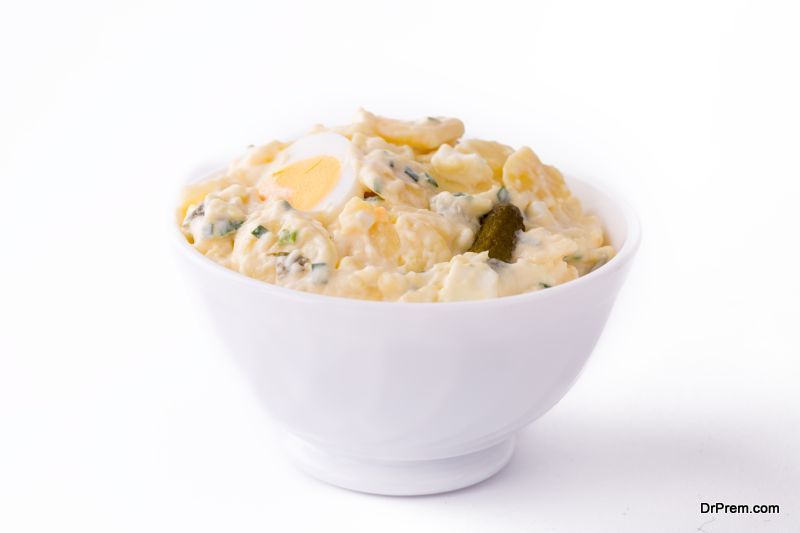 Boiled potatoes always come in handy at any point of time. If you have some boiled potato in the fridge, you can easily make a nice bowl of salad.  You can add some coriander leaves, boiled corn, peas and even mushrooms, chopped onions, chilies and tomatoes. If you want to give it a saucy touch, you can add some mayonnaise or salad dressing and a few spices like salt, black pepper powder, salt and even some seasoning.
Fresh fruit salad with ice cream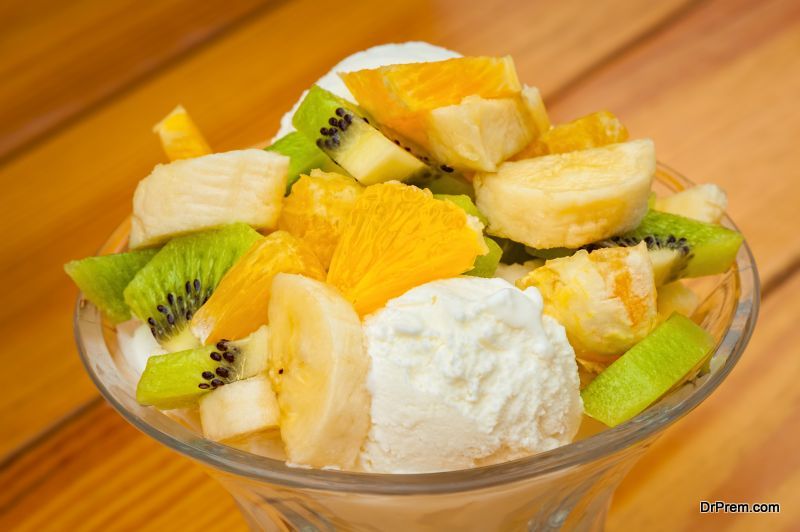 Fresh fruit salad is always a refreshing, healthy and filling option. The best thing about mixed fruit salad is that you have a variety of options from ice creams to cakes and even some chocolate waffles. If you want, you can also go add some Muesli or cornflakes and make it tastier. If you want to turn it into a dessert, you can add some fresh cream and a few sprinkles and make it like a desert. If you have frozen yogurt or even fruit yogurt, you can mix it along with the fruits to get that scrumptious taste.
Bread Pizza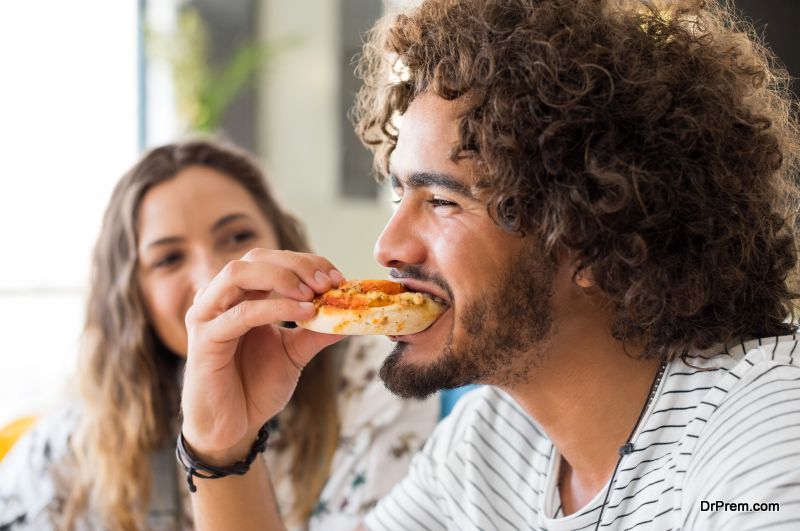 Always make sure that you have enough of bread (especially brown or multi grained bread) stocked up in your fridge. This is because, there are so many healthy snack options that you can make out of bread. In this option, you can take a few slices of bread, some ketchup, grated cheese and chopped veggies (optional).  For this midnight snack, you just have to spread the ketchup as a base and toss in the veggies and sprinkle the cheese.  Then place it in the toaster and let it toast until the cheese turns a little brown in color and the bread toasts well. Your midnight snack will be ready within a few minutes.